Web2 Streetwear Brands Continue Integration Into Web3
Exploring areas like the metaversse, NFT collectibles, and token gated experiences.
Web2 Streetwear Brands Continue Integration Into Web3
Exploring areas like the metaversse, NFT collectibles, and token gated experiences.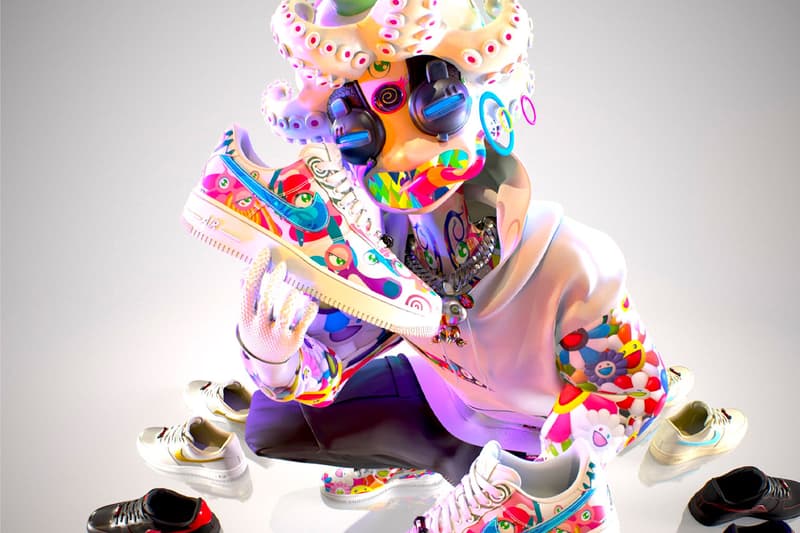 The advancement of Web3 technologies has opened up a variety of new doors and tools for creators to reach their collectors and consumers with — something the broader fashion industry is starting to realize but that has become particularly embraced by the streetwear community.
What seems like almost every day, existing Web2 brands are entering the world of Web3, with streetwear finding a very warm welcome as underlying cultural aspects align.
Nike RTFKT
Arguably leading the way for Web3 adoption in the scene is Nike's RTFKT. The brand has produced several significant collaborations like its CLONE X NFT collection in partnership with Takashi Murakami.
The brand is also known for being one of the first to introduce officially licensed physical merchandise into the space, through unique and engaging minting mechanisms it calls "the forge."
While it has had a lot of success, there still comes a variety of challenges in navigating a new space, most recently via its latest release Cryptokicks release.
RTFKT stated that "due to advanced tech and product regulation, the product can ONLY be shipped to the U.S." Which as expected has not been very well received by international holders of the now-revealed token.
Despite this, the brand has been able to build a very committed and loyal community of collectors, delivering collaborations and offerings at one of the highest frequencies in the space.
Our next-gen innovation drop
Cryptokicks iRL ?⚡️
1st native web3 sneaker
Combining decades of @Nike tech ?‍?
& RTFKT vision to merge worlds ??
Details & FAQ: https://t.co/0I5cwrd8bb pic.twitter.com/A1jP8xg0NZ

— RTFKT (@RTFKT) December 5, 2022
adidas Originals Into the Metaverse
As one of the other most significant legacy streetwear brands to chart its path in Web3, adidas started by taking a slightly different route than its competitor.
The brand first launched "adidas Originals Into the Metaverse," which instead of a 10,000-piece PFP collection, acted as more of a pass-like token.
Most recently the brand, through a partnership with BAYC Web3 personality Indigo Herz, has launched a tool that allows for various PFP collections to rep adidas metaverse wearables as on-chain assets.
"I love the opportunity this collection represents for our most engaged community of holders," shared Erika Adidas's Web3 Studio Global VP, Erika Wykes-Sneyd, in a recent interview with Hypemoon.
She added that "every capsule holder has a choice at launch – burn and express their virtual identity with adidas' first Virtual Gear collection, or list and allow others to join this community. No matter what, no matter where – adidas is synonymous with the boundary breakers. Now, in whatever realities they choose to inhabit."
Introducing the adidas PFP Styling Tool. ?

Your gear. For your PFP. Live now at https://t.co/66p1ceqXxr.

1/5

— Indigo Herz (@indigo_herz) November 30, 2022
Adam Bomb Squad
Created by Bobby Hundreds, the founder of streetwear brand The Hundreds, Adam Bomb Squad has been rapidly expanding into the world of Web3.
The brand recently released a second collection of 5,000 PFP NFTs, which it calls the Badam Bomb Squad. Originally set to release via OpenSea, the brand decided to host the mint on its website, in light of OpenSeas indecisiveness around creator royalties at the time.
Adam Bomb Squad has been a great example of PFPs as utility passes, as it has incorporated the collection with its physical merchandise and offerings — allowing holders early access to releases like its upcoming Pokémon x Hundreds collaboration.
SQUAD?! Visit our installation at @nftnow's #TheGateway ?

Take a sneak peek at the pieces coming up in 2023, how we integrate ABS NFTs with @TheHundreds brand, and more ? pic.twitter.com/ZcJqLr4Btr

— Adam Bomb Squad (@AdamBombSquad) December 1, 2022
Stapleverse
Created by Jeff "Staple" Ng, who is considered by many to be one of the greatest designers and creatives in the sneaker and streetwear scene, Stapleverse approaches the space with a very unique take.
The ecosystem is made up of three different NFT types, with a fourth on the way. In a recent interview with Hypemoon, Staple shared that the reason for this was to gamify the experience.
Its upcoming offering, Sapienz, will include customizable characters, with varying skin tones, eyes, hair, clothing, and more — opening up the opportunity for holders to truly express themselves and for the potential of brand collaborations in the future, something Staple is very passionate about.
Staple shared that physical restraints found in Web2 like supply chain and production time are nonexistent in Web3, explaining that "all of those constraints are gone now with NFTs and digital art — if you can dream it and you can code it, you can basically do it."
#SAPIENZ Bringing you true community driven collaborations with world class global brands ✊??

Check out the full keynote ⬇️⬇️⬇️https://t.co/mrXUnNZAnT pic.twitter.com/pbxl3xGSZF

— STAPLEVERSE (@stapleverse) November 5, 2022
Kith x Invisible Friends
While Kith has yet to independently enter the Web3 space, it has found a niche collector base through a collaboration with the popular PFP brand Invisible Friends.
The collection is made up of 12 unique artworks, each with a limited edition size of up to 1,000 collectibles. Before the launch of the collection, Invisible Friends produced a unique one-of-one NFT for the brand's founder, Ronnie Fieg.
Said to be a long-term partnership, holders and collectors can likely expect to see more of Kith in the Web3 space.
In celebration of starting a long term partnership between @KITH and Invisible Friends, we decided to create an honorary Friend for @RonnieFieg and gift it to him!
Stay tuned for more information on the details of the collaboration. pic.twitter.com/zpnardogJU

— Invisible Friends (@InvsbleFriends) March 16, 2022
Onisekai

While all the others mentioned above have been in the space for nearly a year now, Onisekai is an emerging project. Its roots however come from co-founder Yixi who is the founder of two popular fashion brands, c2h4 and Chemist Creations. She was also included in Forbes 30 under 30 Art & Style list in 2020.
Differing from brands like RTFKT and adidas, Onisekai aims to utilize storytelling to create a manga and animated series, with aspirations to be streamed on platforms like Netflix and Disney+.
That being said, design aspects throughout the project clearly node to inspirations of streetwear and Yixi's experience in the sector.
.@Yixi_q is the founder of two successful fashion labels c2h4 and Chemist Creations.

She was enlisted in the prestigious @Forbes global 30 under 30 lists for Art & Style in 2020.https://t.co/G5p86F0WN0 pic.twitter.com/EbEnMFUEaB

— Onisekai™ (@Onisekai_world) November 25, 2022
This list could go on and on, as more Web2 native brands begin to explore the opportunities and possibilities found in Web3. Another recent exploration of the space can be found in Sean Wotherspoon's MNTGE project, which is set to release its mint pass on December 14 and with more details to be shared here on Hypemoon in the coming weeks.
In other news, BAYC Comes to life through PureArts physical collectible offering.