Amplifying and Unifying Women In Web3 Miami Art Basel Recap
A recap on the biggest events hosted at this years Miami Art Basel, by some of the leading and most innovative women in the web3 space.
Amplifying and Unifying Women In Web3 Miami Art Basel Recap
A recap on the biggest events hosted at this years Miami Art Basel, by some of the leading and most innovative women in the web3 space.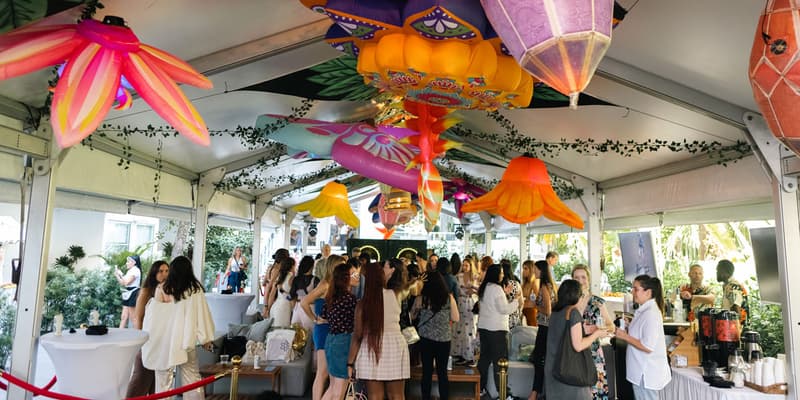 1 of 3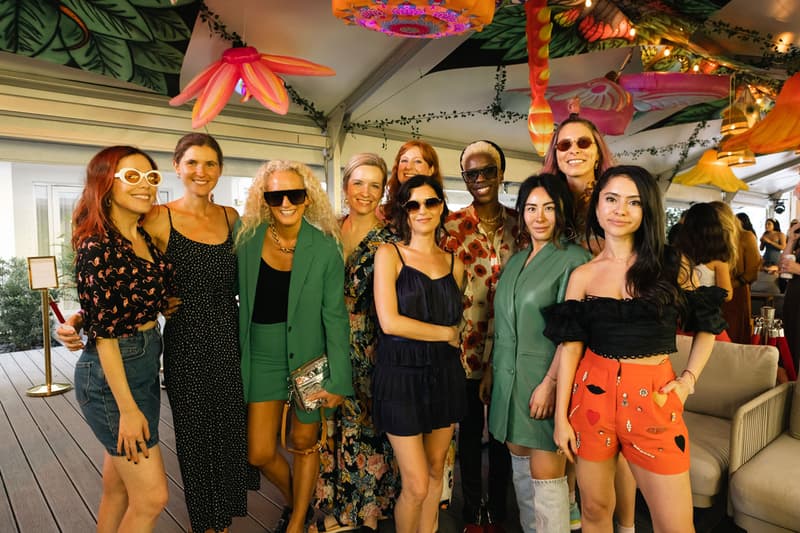 2 of 3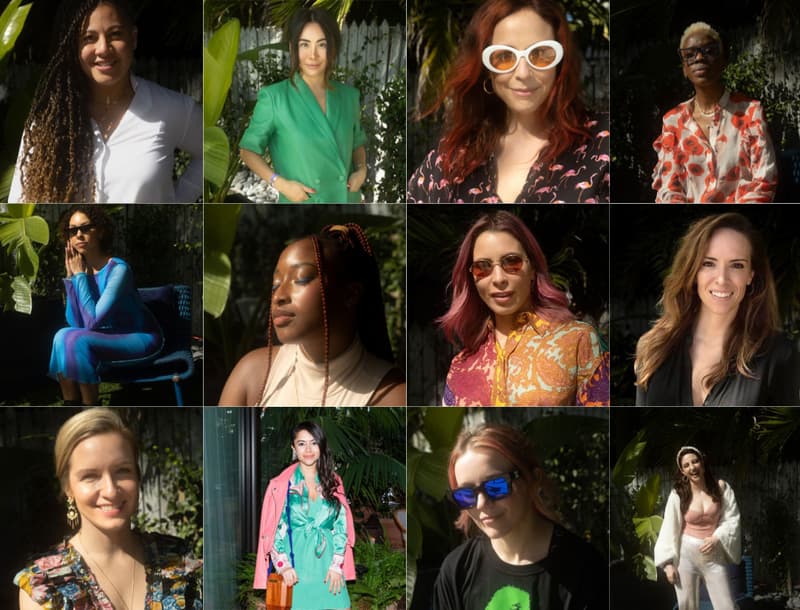 3 of 3
Miami Art Basel, a traditional art fair that has been held in Miami Beach for over 15 years, has now become one of the biggest web3 native events of the year. As the world of art and technology continues to converge, Art Basel has embraced the decentralized web, featuring exhibitions and installations that showcase the latest innovations in web3. This year's event will feature a variety of web3-based projects, including blockchain-based artworks, decentralized marketplaces, and immersive virtual reality experiences. Art Basel has become a key event for those interested in the intersection of art and web3, and is a testament to the growing importance of the decentralized web in the art world.
This year's Art Basel, however, which runs from December 1 to December 3 at the Miami Beach Convention Center, differed from its culture-rich predecessors as it puts our early exploration of the metaverse and digital collectibles front-and-center for the nascent Web3 community to experience.
This year the community has come together stronger than ever to ensure that all voices are heard, everyone feels represented and to make sure there is a woman present in every panel, stage, and event across Miami.
A Safe Space Without the Crypto "Bros"
The web3 space has the potential to revolutionize the way we interact and conduct business online. By using blockchain technology and decentralized networks, web3 offers a more secure, transparent, and fair internet experience. However, the current web3 landscape is largely dominated by men and lacks diversity in terms of backgrounds and experiences.
This lack of diversity has serious implications for the future of the web3 space. When the perspectives and experiences of a narrow group of individuals are driving the development and adoption of new technologies, it is likely that the needs and concerns of marginalized communities will be overlooked. This can lead to a web3 ecosystem that is unbalanced and not reflective of the diverse needs of society.
The cryptocurrency industry has been plagued by a toxic "bro culture" that has been damaging to both the industry and its participants. This culture is characterized by excessive risk-taking, misogyny, and a lack of accountability.
The toxic crypto bro culture commonly entails rampant misogyny and exclusion of women. The industry is dominated by men, and women who enter the space often face harassment and discrimination. This creates a hostile environment that discourages women from participating and can even drive them out of the industry altogether.
This year, Miami Art Basel took a different turn of events. Female founders, collectors, investors, and builders in web3 came together to ensure they create their own safe space. A space where all voices are heard, amplified, and represented. Below are some of the biggest events that took Miami Art Basel by storm, all led and inspired by the brightest and most innovative women in the web3 space.
Women I Need to Know (WINK)
WINK is a community built from a series of bespoke, curated events bringing together thriving and brilliant women making waves across Web3. During their debut event at this years Miami Art Basel, WINK hosted and spotlighted a large group of female Artists, Innovators, Futurists, Investors, Curators, World Builders, and Educators in the space.
The event circulated around what does it mean to be a women in web3 and what their overall focus and mission within the space. During the event, the hosts and attendees voiced their current standings and opinions in the space, alongside with exclusive portrait photographs taken by Britanny Pierre, a web3 artist and founder.
"Web3 is the opportunity for us to build the future we hope for: more equality, more diversity, and more acceptance of the unfamiliar, and different. Let's not waste this monumental once in a lifetime chance by replicating the same broken systems that no longer work, by simply slapping on a web3 or blockchain label and calling it innovation. I hope that this revolution will bring about more leadership and representation that reflects the vibrantly diverse IRL society that we live in today. I'm building not only for me, but for the future of women and people of color everywhere." – Amy Madison, investor and huge participant in the crypto world.
WINK has quickly become one of the most popular satellite events on the Meta conference circuit, unifying and amplifying the critical work being done by women driving the future of Culture in Web3.
Women make 85% of all consumer purchases in the US and drive 70-80% of spending among consumers. Women represent 49.58% of the world's population.
" Women are the key to Web3 scaling. I want to see more diverse led companies being funded. I want to see an evolution from hype to meaningful sustainable development giving far more respect to the projects building value, not just extracting. Masculine toxicity is built on losing power, so I want us (women) to stop pushing to be at their tables and build our own. We have a ton of power. It's time to exercise and optimize it. I hope we continue to dismantle a system that was built on oppression and ensure the protection of all marginalized communities, especially the creative class." – Simone Berry, founder of People In Crypto
Ladies of BAYC Not A +1
The Ladies of BAYC, are a diverse community of female leaders and creators who are dedicated to getting things done and supporting one another in the web3 space.
"The Ladies, and +1's show up and showed out! It was amazing to get the community together to set the tone differently. Taking the health and wellness approach to do our part in contributing to our IRL health and wellness created a different type of energy. Look out for more creative ways we will host the BAYC community in 2023!" — Ms.Nfty
Through the events curated by Ladies of BAYC, they strive to create an inclusive and welcoming atmosphere where everyone feels like an honored guest and not just a +1. Besides providing opportunities for personal and professional growth, they also prioritize authenticity and having a good time.
"We believe that by bringing people together and fostering connections, we can build stronger teams and support one another in achieving our goals." – Ladies of BAYC
Noire Fungibles Women Retreat
The Noire Fungibles Alliance is a collective of over 60 Black Women who are dedicated and active participants in the web3 space. The alliance amplified the voices and contributions of Black Women, who are making a significant impact in the decentralized world.
The primary mission of the NFA is to support Black Women as they explore and engage with the web3 space. This includes providing resources, guidance, and opportunities for growth and development. The NFA is committed to fostering a supportive and inclusive community for Black Women in web3, and empowering them to reach their full potential in this exciting and rapidly evolving field.
Through initiatives like La Maison Noire and their overall mission to support Black Women in web3, the NFA is contributing valuably to the decentralized world. By providing resources, guidance, and opportunities, they are empowering Black Women to succeed in this exciting space and making a positive impact on the future of web3.
gm. Especially to all the beautiful & bold black women in web3.If you are attending #ArtBasel we are hosting a 3 day retreat 12/1-3 from 11a-3p sponsored by @worldofwomennft & @CodeGreen_nft empowered by @Ledger @theblkchain @SpiritPunks_ @Blackatxyz & @ilovesunriseart.Stay tuned pic.twitter.com/WH7juKS7bR
— Manouschka.eth?????‍? (@singleserving) November 15, 2022
World Of Women Gala
This year, the event also featured a women-focused gala event, highlighting the contributions and achievements of women in the art world.
It was an honor to dance and celebrate with the WoW fam all night! ?

Show us your top pics here ?⬇️ pic.twitter.com/DKcmhE7VEB

— World of Women (@worldofwomennft) December 3, 2022

The World of Women Gala,  held at the Moore Building in the heart of Miami's Design District, featured a series of panel discussions and presentations by prominent female artists, curators, and collectors.
Standout discussions and celebrations were led by the WOW team,  who spoke about the challenges and obstacles that women face in the art world as well as the need for greater representation and inclusion of women in the industry, and the importance of supporting and uplifting female artists.
Besides the panel discussions, the Gala also featured a WOW awards show for the members of the World of Women community.
The Gala was a resounding success, drawing a large and enthusiastic crowd. Many attendees praised the event for its focus on the contributions of women in the art world and its celebration of female talent.
Metaverse Miami Fashion Week
Metaverse Fashion Week (MVFW'23) and Miami Fashion Week met to discuss identity & ownership in the Metaverse, luxury in cross-metaverse platforms, and Fashion Future Heritage 2023, which was streamed live into Decentraland. This is the second year in which Red DAO founder and crypto investor, Megan Kaspar has put on this event.
Today #MVFW23 and @MiamiFashionWk along with members of @RedDAO and @UNXD discuss Fashion Future Heritage 2023 during Art Basel Miami

Dec 2
12 – 4pm EST
Streamed through IG LIVE and in Decentraland pic.twitter.com/r1wJs6E1W5

— Decentraland (@decentraland) December 2, 2022
Besides MVFW and Miami Fashion Week, Red DAO founder and crypto investor, Megan Kaspar, along with Dr. Gigi Casimiro (Head of Metaverse Fashion Week), Gia Valentina (CMO, Spatial), Shashi Menon (Vogue Arabia, UNXD co-founder), Keith Grossman (TIME President), David Cash (Cash Labs), among others all spoke on a thought-provoking panel that explored the future of fashion and the role Web2 platforms will play in the future. DressX was also on-site, suiting folks up with MVFW gear.
The importance of female representation in the web3 ecosystem cannot be overstated. As the technology continues to advance and evolve, it is crucial that women are included in the conversation and decision-making processes. Not only do women bring a unique perspective and valuable insights to the table, but their participation also helps to foster a more inclusive and diverse community.
These events further prove that more and more women are entering the web3 space every day, and they are making their mark by innovating and pushing the boundaries of what is possible with this technology. They are also working to create a safe and supportive environment for others to join them in their pursuit of building and developing new solutions.
In other web3 news, How NFT Now's The Gateway "Left Downtown Miami Better Than We Found It"