Beeple Twitter Hack Results in $438K USD Lost to Phishing Scam
The fake "free mint" saw both Ethereum and NFTs stolen from unknowing victims.
Beeple Twitter Hack Results in $438K USD Lost to Phishing Scam
The fake "free mint" saw both Ethereum and NFTs stolen from unknowing victims.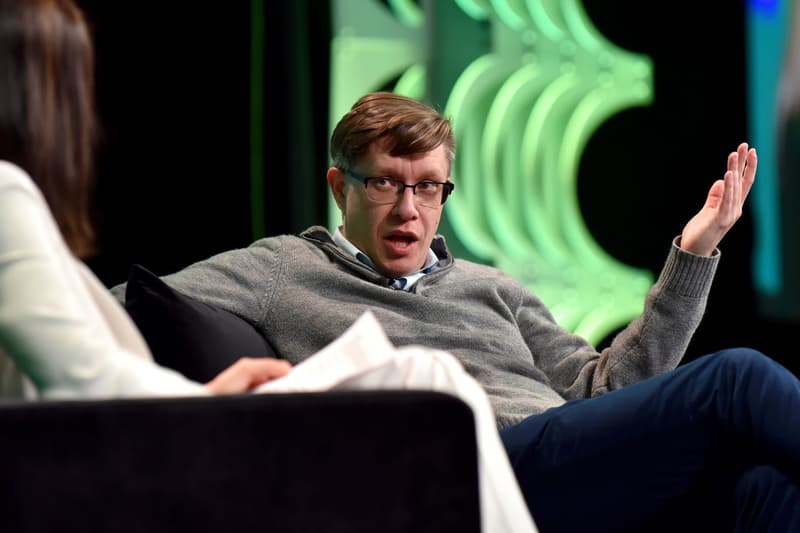 On Sunday, May 22, the Twitter account of Michael Winkelmann, better known as Beeple, was hacked and led to the loss of $438 thousand USD.
The hackers used a phishing scam disguised as an NFT mint of a fake Beeple collaboration with Louis Vuitton. Scores of Beeple's followers who clicked on the link lost thousands in digital assets.
Bad actors continue have access to Beeples Twitter account and they have now tweeted another phishing domain.

This one just prompts the user to send ETH to an EOA (0xcad7fc974F61A08ADEF110D1BA446fa5b5B5Bb27).

Infra: 44.227.238.106 pic.twitter.com/HzTga1OvNK

— harry.eth ?? (whg.eth) (@sniko_) May 22, 2022
Both high-status and general social media accounts have become targets for hackers and scammers in recent months. Security experts on Twitter have advised the use of multiple strong passwords, not to save passwords to any browsers, creating several emails for separate use cases, and setting up multiple two-factor authentication steps.
Beeple later tweeted that he regained access with help from Gary Vee's team while he was attending VeeCon and issued a statement on the event.
Stay safe out there, anything too good to be true IS A FUCKING SCAM.

And as side note, there will never be a SURPRISE MINT I mention one time in one place starting at 6am Sunday morning. ?‍♂️

— beeple (@beeple) May 22, 2022
The tweet garnered mixed responses, with some people stating that "too good to be true" doesn't exist in NFTs, while others asked the artist to airdrop NFTs to help them rebuild.
Yeah but no, victim blaming not the best look, seemed possible. The whole too good to be true thing, that's kinda what NFTs are all about. But of course only risk what u can afford to lose, including the contents of Ur wallet.

— Creature4761 (@JanisAlekse) May 22, 2022
Sadly i was scammed by clicking to fast into the tweet….. i know i was too stupid to believe in something like that but will there be any help for us? i can provide the txn ID and all. Its all my lifesavings. ??

— James Hudson (@hudsonboytw) May 22, 2022
Any chance you can return the ETH to the wallets that have been scammed? Would be a nice gesture from an artist as wealthy as yourself. How were the victims supposed to know it was a scam raffle if is posted from your verified twitter account?

— Jimmy 3 (@GreenwickJimmy) May 22, 2022
At the time of writing, Beeple had not made any additional comments on the situation. His account is assumed to be secure now and the associated wallets to the scam have been flagged as phishing schemes.
Elsewhere in Crypto, FTX starts offering zero-fee stock trading with stablecoin integrations.