NFT Project Cryptoon Goonz Is Taking Over Urban Outfitters In NYC
The collection marks UO's entry into Web3.
NFT Project Cryptoon Goonz Is Taking Over Urban Outfitters In NYC
The collection marks UO's entry into Web3.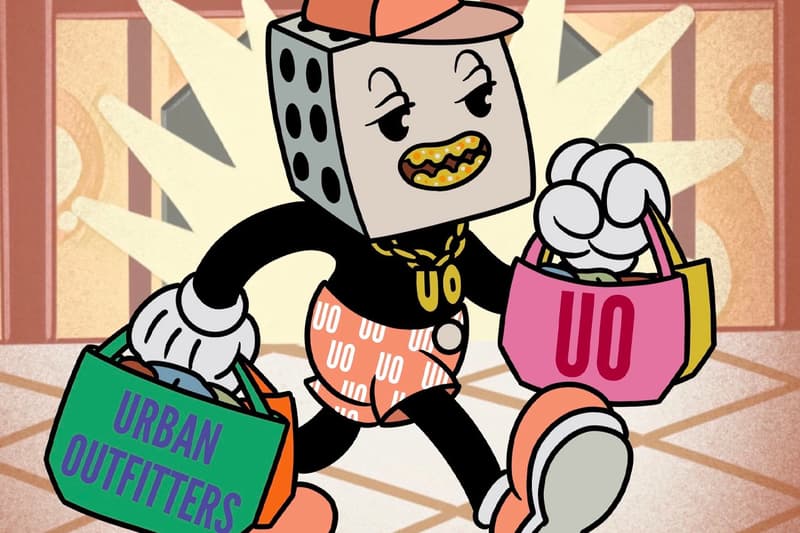 On Monday, June 20, the Cryptoon Goonz NFT brand will be kicking off NFT NYC by taking over the Urban Outfitter (UO) Herald Square location. The collaborative collection will feature a 5-piece capsule made up of three graphic tees and two pullovers and marks the first-ever Web3 collaboration for UO.
Urban Outfitters x @Cryptoon_Goonz ? ?

See you in NYC at UO Herald Square on June 20th from 12-5pm!

Convo w/ the founders, and special guests at 1:30pm.

Plus screenprinting, NFT giveaways, and more. pic.twitter.com/iIuSUhMJgU

— Urban Outfitters (@UrbanOutfitters) June 17, 2022
The event will open from 12:00 p.m. – 5:00 p.m. ET with an exclusive conversation featuring the Cryptoon Goonz founders at 1:30 p.m.
Cryptoon Goonz was founded in November of 2021 by tattoo artist Sean Morgan and features inspiration from his artistic background, love of Hip Hop, Streetwear, and Pop Culture.
In a conversation with Hypemoon, Morgan shared further inspirations behind the brand, stating: "I'm a huge fan of old cartoons and rubber hose style art originated in the 1920s. I had been just getting into NFTs and coming into this space as an artist, it was very hard to understand what the appeal of the PFP-generated art was. I really liked the idea of changing things up and going for the full-body NFT," the artist added, "I also loved the idea of taking this vintage style of art from 100 years ago and using it to create artwork in Web3 which is still so foreign to most people because of how new it is."
Additionally, Hypemoon spoke with Joel Sebesta, co-founder of the Cryptoon Goonz and grade school friend of Morgan. When asked what future he sees for the project, Sebesta said, "As silly as it may sound, I feel like the future for the Goonz is endless. We are so fortunate to have such a talented team and most importantly, a community that shares the same drive and passion," adding that he is in awe of the community's collaboration with the brand and that "we truly mean it when we say 'You're going to want to be a goon' because we have some big things cooking."
When asked to share some hints on the "big things," Sebesta told Hypemoon that the Goonz purchased a 14,000 sq. ft production and fulfillment space to take its brand to the next level. The space will feature a photo and video production studio, workshop, dye lab, and a "Goonz Hideout" that will feature an art studio, conference room, and art gallery.
Users will be able to shop the upcoming Cryptoon Goonz x UO collaboration here starting Monday, June 20.
Elsewhere in Web3, TAG Heuer launches NFT integration for its smartwatch.