OnlyFans Founder To Launch Celebrity NFT Trading Card Platform
In partnership with Polygon Studios.
OnlyFans Founder To Launch Celebrity NFT Trading Card Platform
In partnership with Polygon Studios.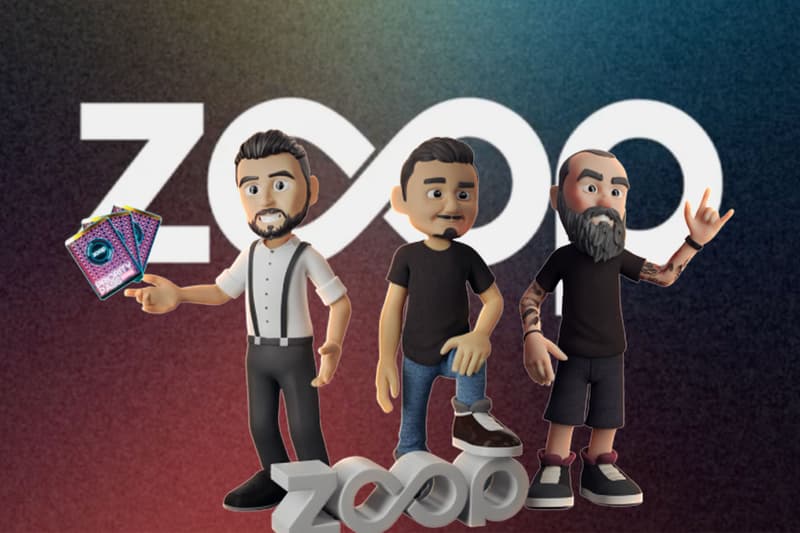 Soon to launch celebrity NFT trading card platform Zoop, announced that OnlyFans Founder Tim Stokely will become its Co-CEO alongside RJ Philips. The Polygon-powered platform will allow users to buy, sell, collect, and trade 3D digital playing cards of popular celebrities.
Zoop is pleased to announce that #OnlyFans Founder @timstokely will be joining @rjphil1 as Co-CEO of #Zoop this summer in time for our launch ? pic.twitter.com/LpwMUfjXT9

— Zoop™ (@zoopcards) May 26, 2022
Zoop is embracing the opportunity that is the blockchain gamification market, which has grown to over a $40 billion USD industry in 2021 and is believed to reach $147 billion USD by 2026 according to a recent report by Technavio. Belief in these estimates is also shared by large investment funds like a16z, which has stated the $300 billion USD traditional gaming industry will soon be a small figure in comparison to the emerging blockchain counterpart.
Through the combination of its platform and today's influencer-driven creator economy, Zoop hopes that its collectible offerings will create a closer connection between fans and influencers. Through buying, selling, trading, and competing in competitions on the platform, users will gain points. These reward points are said to unlock various special rewards, including access to other communities.
Founder and co-CEO of Zoop RJ Phillips said that the platform will enable all fans, "regardless of their technical expertise, to participate in the Web3 space," adding that "It's a win for the celebrities, creates excitement for the fans, and is a new way for brands to connect with their customers."
The platform is expected to go live this Summer, with a limited amount of early adoption access passes available now on the Zoop site for 0.074 ETH or $148 USD.
Elsewhere in NFTs, gmoney launches Admit One, an exclusive NFT community focused on industry disruption.