SEC Chair Proposes Co-Regulation of Crypto With CFTC
He also named BTC as the only crypto that is a "commodity."
SEC Chair Proposes Co-Regulation of Crypto With CFTC
He also named BTC as the only crypto that is a "commodity."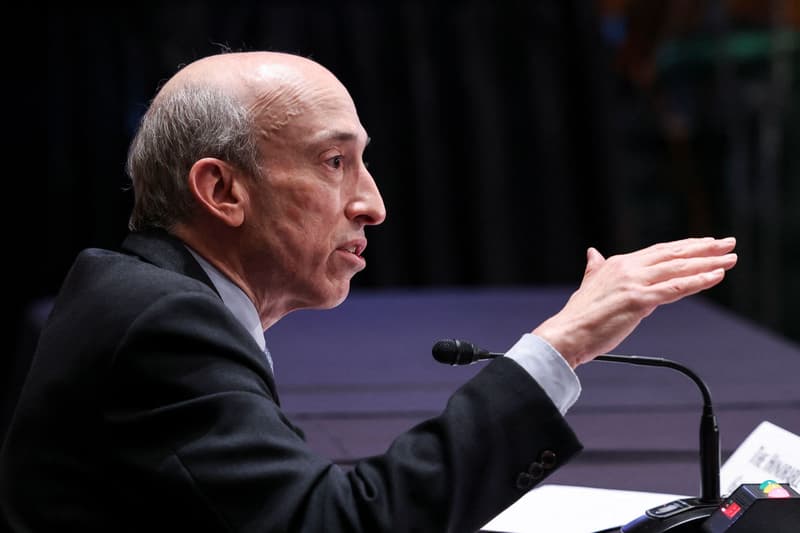 In a recent interview with The Financial Times, SEC Chair Gary Gensler said that he is currently in discussions with the Commodity Futures Trading Commission (CFTC) to produce a joint memorandum of understanding about the regulation of digital assets that would allow both agencies to work together to assure market integrity.
"I'm talking about one rule book on the exchange that protects all trading regardless of the pair — [be it] a security token versus security token, security token versus commodity token, commodity token versus commodity token," Gensler told the Financial Times.
Specifically, if a token represents a "commodity" listed on a platform overseen by the SEC, the securities regulator would send that information over to the CFTC, he explained. Gensler has been vocal about having more unified insight between agencies.
The SEC currently holds the most regulatory influence on cryptocurrencies, but the industry has quickly favored the CFTC to take a more active role in its regulation. Earlier this month, U.S. Senators Cynthia Lummis and Kristen Gillibrand introduced a 69-page bipartisan crypto regulation bill, which aims to split regulatory authority between the two agencies — also favoring the CFTC to take on a more active role.
The bill proposes that the CFTC be assigned regulatory authority over digital asset spot markets. In recognition that most digital assets are much more similar to commodities than securities, the bill would give the CFTC clear authority over applicable digital assets like Bitcoin and Ethereum.
While the CFTC has not publicly commented on the proposal, agency chair Rostin Behnam said that he believes the CFTC would be a natural fit for the responsibility of cryptocurrency regulation. Behnam was appointed CFTC chair in January and said that there could be "hundreds if not thousands" of tokens that qualify as commodities, including Bitcoin and Ether out there that makes this proposal necessary.
In other news, Solana unveils a crypto-compatible mobile phone.