Snoop Dogg Shares Thoughts on the Future of NFTs in Music
"Catalogs … are better served on the blockchain," he said.
Snoop Dogg Shares Thoughts on the Future of NFTs in Music
"Catalogs … are better served on the blockchain," he said.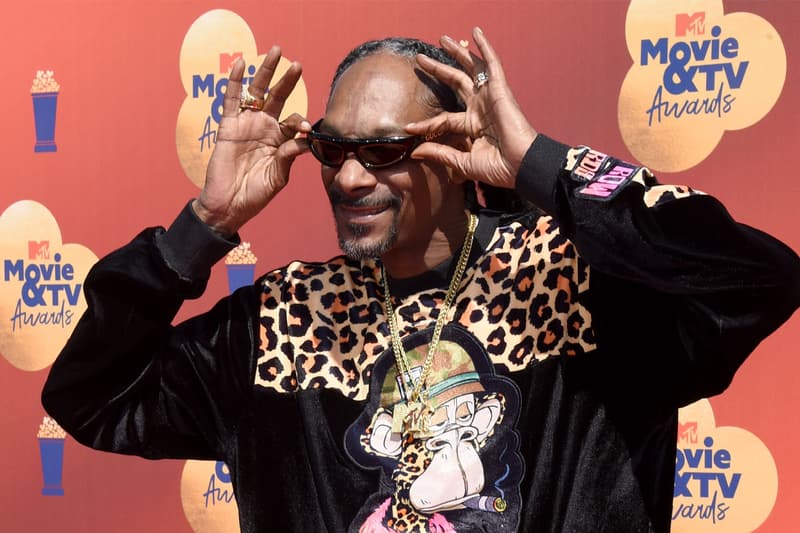 In an interview on CNBC Tuesday, June 28, Snoop Dogg and his son Cordell Broadus, known as Champ Medici on Twitter, shared their thoughts on the current state of the crypto market and the future of non-fungible tokens (NFTs).
"This weeded out all the people that weren't supposed to be in that space and all of the people who were abusing the opportunities," said Snoop.
When asked what the best NFT investment is right now, Broadus took the question and said it was Food Fighters Universe, an emerging NFT restaurant group made up of the Bored N Hungry, Broadus' Bored Taco, and Snoop's Dr. Bombay's Sweet Exploration ice cream shop.
Broadus referenced Food Fighters mission as "significant" because they are creating physical assets that are rooted in the digital world, adding that the group is pioneering new applications of NFT technology. Snoop said that the food and restaurant ventures in Web3 excite him because he is able to own and control the entire IP as an owner, rather than being used as a marketing tool or ambassador.
The conversation then shifted to applications of NFTs in the music industry where Snoop shared his thoughts surrounding record labels' involvement and the future of the space.
"I know [NFTs] have a great opportunity to be big in music because sooner or later the labels are going to have to come on in," Snoop said. "They're going to have to come on home and sit at the table and understand that catalogs and things they hold onto are better served on the blockchain than sitting in the catalog collecting cobwebs."
"And it's not just labels," Broadus added. "It's movie studios, it's tech companies, it's beverage companies … everybody's rushing to Web3 and they see how big Dogg is in the space."
Snoop Dogg has been incredibly active in Web3, specifically the NFT space. A few months ago, he launched his 10,000 piece collection titled The Doggies, released limited edition songs as NFTs that allow owners to receive royalties, and recently dropped a collaborative song at NFT.NYC 2022 with Eminem, featuring a BAYC-themed music video.
In other news, NFT.NYC 2022 brought the heat in this crypto winter.