Food Fighters Universe Is Taking NFT Adoption Global
In a conversation with Hypemoon, its co-founder Andy Nguyen shared his vision for the future of the restaurant group and NFTs.
Food Fighters Universe Is Taking NFT Adoption Global
In a conversation with Hypemoon, its co-founder Andy Nguyen shared his vision for the future of the restaurant group and NFTs.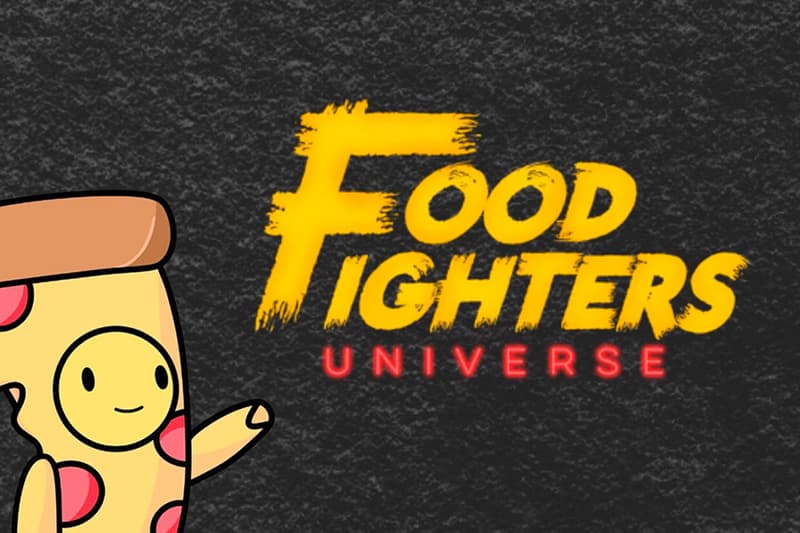 To get a closer look at how Bored & Hungry and the Food Fighters Universe is taking NFT adoption global, Hypemoon had a conversation with co-founder Andy Nguyen.
The serial entrepreneur discusses some of the biggest obstacles the group has overcome, his passion behind starting the businesses, and where he sees overall NFT technology going in the future. Nguyen also shared with Hypemoon how Snoop Dogg and his son Cordell Broadus "Champ Medici," came to be involved and gave some hints of things to come in the near future.
"Yo you can do that with NFTs"
"I was talking to Halfton and Kevin Seo about what needed to be done to save the industry. And Kevin was like 'yo you can do that with NFT's' Then we ran down this rabbit hole about web3/NFT's and it led me to my 4th career," said Nguyen when talking about how he and his fellow co-founders got started. Since then they have been on a mission to show the world that NFTs and their respective intellectual property rights can be more than just fun jpegs to look at.

When discussing the biggest obstacle that Bored & Hungry faced Nguyen said it was "getting the Bored & Hungry store open within three weeks."
"The biggest challenge we had with bringing web3 technology to IRL was getting our system working to accept crypto payments," he explained, adding that "we were the first brand to accept $APE, and we only had a limited time to get this software working. It happened to work the night before the grand opening of our location."
Now just months after its initial opening Bored & Hungry has launched its second location — this time in Seoul, South Korea.
??@FoodFightersU is bringing Bored & Hungry to South Korea this Fall. The @BoredApeYC-themed fast food outlet will be located in Gangnam and will continue to accept #cryptocurrency as payment. pic.twitter.com/Z53WF9kuW8

— Hypemoon (@Hypemoon) July 8, 2022
To take things a step further in providing utility, the Food Fighters Universe now has over 15 restaurants in its network where NFT token holders can go to redeem a free meal each month.
? READY TO REDEEM? ?

Scan your Food Fighter token at any of our official restaurant partners starting ???? ?????? ???? ?? and get your first taste of IRL utility.

Follow us and stay tuned for more from our growing network coming soon! ?

⏬ ? ⏬ ? ⏬ pic.twitter.com/Fn2qGUoLCy

— Food Fighters Universe | MINTING NOW (@FoodFightersU) July 11, 2022
The speed of the group's success might come as a surprise to some, however, it can be traced to the nature of Web3, Nguyen's veteran experience in conceptual food, support from the BAYC community, and celebrity partnership with Snoop Dogg and Champ Medici.
When asked about how the partnership with Snoop Dogg came to be Nguyen said it all started with a simple conversation between him and the artist's son Broadus on Twitter. After the two talked for a while, Broadus eventually came out to the restaurant's grand opening.
"We kept the conversation going and one day, he had Snoop on a call with me — talking about how we were shifting the space and how we could work together. They are a powerhouse father & son working together to change the game," said Nguyen.
Under the Food Fighters group, Snoop and Broadus have already launched two conceptual food brands, Bored Taco and Dr. Bombay's Sweet Exploration, which debuted at NFT NYC last month.
Since NFT NYC the group has gone on a massive roll of collaborations and new IP leveraged creations.
in the past few months, we've already cooked up:@BorednHungry burger & fries ??@Noodles_NFT noodle bowl ?@KaijuKingz chicken sandwich ?@Oddstronauts boba ?@champmedici @theboredtaco crispy tacos ?@SnoopDogg @DrBombaySE ice cream ?

who should we collab with next? ?

— Food Fighters Universe | MINTING NOW (@FoodFightersU) July 9, 2022
Its most recent collaboration is with NFT community Degen Toonz and features specially designed packaging as well as merchandise. The partnership starts on July 16 and will run through to mid-August.
Get yours starting on 07.16.22 at @BorednHungry ?? pic.twitter.com/OBVtTtMEAm

— Degen Toonz (@DegenToonz) July 13, 2022
At the end of the conversation with Hypemoon, Nguyen said this is just the beginning for both Bored & Hungry and the overall Food Fighters Universe group.
He believes that both will become global brands and that NFT technology will continue to be adopted into everyday functions. Nguyen also mentioned that conversations surrounding the location of the first "Food Fighters Festival" are underway — with more info to come soon.
The project's mint is currently live for anyone that is interested in joining the Food Fighters Universe community. The NFTs are priced at 0.345 Ethereum or roughly $350 USD and are available for purchase with crypto or a credit card.
Elsewhere in Web3, Disney taps Polygon to join its Accelerator program.