Ethereum Leads Crypto Back To $1T Market Cap
Additionally, some NFT collections see three and four-digit ETH sales.
Ethereum Leads Crypto Back To $1T Market Cap
Additionally, some NFT collections see three and four-digit ETH sales.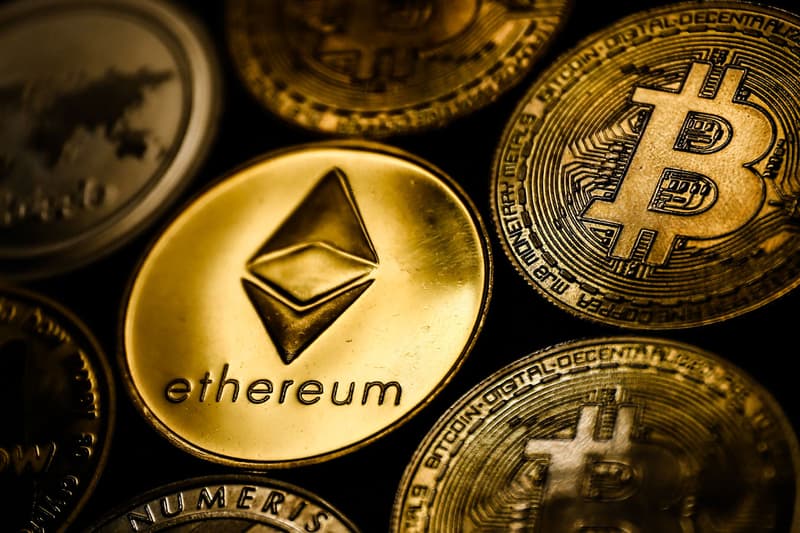 Over the weekend and following into the week of Monday, July 18, Ethereum rallied and is up to $1,500 USD at the time of writing — up 60% compared to its price a month earlier, according to data from CoinMarketCap.
The $ETH merge trade begins: ever since the merge timeline update it has outperformed pic.twitter.com/YldgvrdXRP

— Luke Martin (@VentureCoinist) July 18, 2022
It's widely believed that the rally is a result of the platform's long-awaited Merge. Other notable assets to see green included Bitcoin as well as three and four-digit ETH sales from NFT projects like CryptoPunks and Bored Ape Yacht Club (BAYC).
While the rallies are clear to see, the question of whether they will last or not is a topic of debate amongst Twitter's NFT and Crypto communities. Some think that the markets have seen a bottom and that it is only up from here. Others see that as an overly optimistic take and suggest the price rallies may just be a Bull Trap — an inaccurate signaling of a reversal that will only continue in a downward trend.
PSA control your emotions, this is a bear market rally until proven otherwise.

Lots of opportunities to make trades, maybe even exit some positions, but tread carefully. #crypto $matic #ethereum #bitcoin $sol

— Lark Davis (@TheCryptoLark) July 19, 2022
#bitcoin needs to claim $25k before we can rule out a stop loss hunt (fake break out) imo. pic.twitter.com/rjTcxIiXPJ

— Jeff Sekinger (@JeffSekinger) July 20, 2022
Jeff Sekinger, an institutional crypto trader and the GP of hedge fund management company Orca Capital compared ETH's current price action to that of 2017 when it found support at previous all-time highs.
In a comment on the markets to Hypemoon, Sekinger said that "ETH found a base after 12 weeks of a decline and then rebounded 54%. This was likely driven by Spot but also due to derivatives." As for Bitcoin Sekinger is expecting a bounce to the high 20s and low 30s but maintains an overall bearish sentiment with expectations for a lower move towards the end of this year or the beginning of the next.
He adds that BTC will need to claim the $25k USD range and that if it does, the probability of a sustained move to the low 30s would go up significantly.
On the NFT side of things, there have been massive sales for both BAYC and CryptoPunk NFTs, with one of the highest of the week being worth over $3 million USD.
Big NFT sales this week:

• Punk #4156: $3.3M (2691 ETH)
• Punk #4464: $2.6M (2500 ETH)
• BAYC #6388: $1.02M (826 ETH) pic.twitter.com/8lrva5jQRj

— ? ? ? ? ❤️ nft (@PuffYatty) July 15, 2022
"I think what we're seeing is people redistributing into projects that have proven longevity," said Toby Lasso, an early NFT adopter and manager of artist Vinnie Hager, he adds that "this happens before most bull cycles in NFTs (although we have few to compare to). Punks have the history and therefor will always have value."
Lasso also said that this is, in his opinion, an indicator that NFTs are "far from dead," but that the landscape will continue to change.
With big sales and ETH rallying as The Merge draws closer, most of NFT Twitter is excited at the thought of a potential end to the bear market — however, not everyone sees the same thing.
Hot take

I dont believe Doodles, Azuki (clone might do it) hit their ATH again in the next years or possibly ever..

I believe this bear was a reset that was needed and a shift in focus moving forward.

Punks/Apes will dominate while we wait for new fresh ideas and players.

— Erick ? (@EB7) July 19, 2022
As an NFT trader who went from 4 ETH to 600 ETH in eight months' time, EB7 has become a respected figure in the digital asset space. While his take was not well received by everyone, and only time will tell how his predictions play out, it is fact that this crypto winter has turned into a reset for several areas of the Web3 space.
Even with recent rallies, the crypto market is still more than 65% down from its all-time high market cap of nearly $2.9 trillion USD in 2021. This and the reset that EB7 mentioned provides a potentially unique opportunity for newcomers to the space, whether individuals or institutional players. One thing is certain about emerging technologies and markets and that is that nothing is certain.
In other news, Christie's launches a Web3 venture fund.