U.K. Court Allows for Lawsuit To Be 'Airdropped' Through NFTs
Setting precedent for crypto exchanges to be held accountable as "constructive trustees."
U.K. Court Allows for Lawsuit To Be 'Airdropped' Through NFTs
Setting precedent for crypto exchanges to be held accountable as "constructive trustees."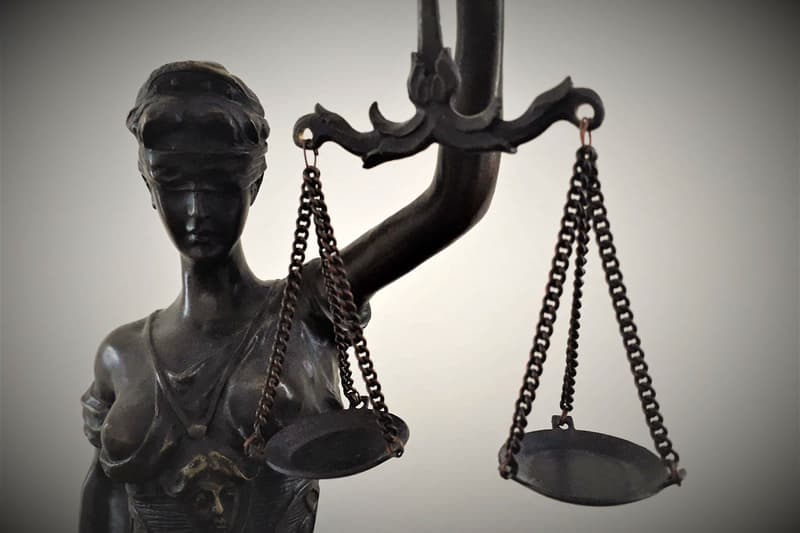 London's High Court Judge William Trower granted an order in a private June 24 hearing that gave the law firm Giambrone & Partners LLP permission to serve legal documents through non-fungible tokens (NFTs) via an "airdrop," as a legitimate vehicle for serving "legal notice" in a pending lawsuit.
In its Tuesday announcement, the law firm shared that Fabrizio D'Aloia, founder of Italian digital gambling firm Micrograme, filed suit against four cryptocurrency exchanges – Binance, Polo Digital Assets, Aux Cayes Fintech, and Bitkub Online – claiming that D'Aloia fell victim to a $2.3 million USD fraud, where he was tricked into depositing crypto into two unknown wallets.
"This judgment paves the way for other victims of crypto asset fraud to pursue persons unknown who have misappropriated their cryptocurrency in situations where they otherwise would not be able to," said law firm Giambrone & Partners LLP representing Mr. D'Aloia. For instance, this method could be used where the contact details for fraudulent platforms are no longer active. It also opens new opportunities to reap the benefits of blockchain technology like immutability and verification for servicing court documents, the law firm argued.
English Courts have certainly embraced technology in recent years, allowing for legal service to be conducted through (1) personal service, (2) first class post, (c) physically leaving at an address, and (4) fax or any form of electronic communication.
However, for serving notice through other methods not permitted under Rule 6 of the U.K.'s Civil Procedure Rules (CPR), a party must apply to Court for an order for alternative service – which is exactly what happened here in D'Aloia's case.
English courts have previously allowed for service through social media platforms, including Facebook (now known as 'Meta'), Instagram, and the 'contact us' section of a defendant's website.
This recent ruling by the U.K. court establishes a powerful precedent moving forward when it comes to holding cryptocurrency exchanges accountable as "constructive trustees" for their alleged mismanagement and negligence of user's funds by other users.
"The importance of the Court's finding of a good arguable case of constructive trustee liability cannot be overstated," said Joanna Bailey, an associate in the financial services dispute resolution team at Giambrone. "Should cryptocurrency exchanges act contrary to such orders and fail to ringfence the identifiable cryptocurrency, they risk being held liable for breach of trust."
While this is the first time a U.K. court has ruled that legal notice can be 'airdropped' through an NFT, it also represents the second time in the world that a court has allowed for service to be conducted through an NFT.
In June, a U.S. court allowed a Lichtenstein-based crypto exchange, LCX AG, by and through its legal team, to successfully serve a defendant with legal notice through an NFT after approximately $8 million USD of cryptocurrencies was stolen from its wallets.
The New York Supreme Court allowed the multinational law firm of Holland & Knight and Bluestone, P.C.to send a "Service Token" to the digital wallet address where LCX's alleged stolen funds were found. The Service Token also contained a hyperlink to the court's order to show cause, which through a mechanism, tracks when a person clicks on the link.
While this is a major development in the legal realm of NFTs, what remains to be seen is how courts intend to enforce these types of service moving forward.
The pending U.K. case is D'Aloia v. (1) Persons Unknown (2) Binance Holdings Limited & Others.
In other news, NY Yankees employees can now get paid in Bitcoin.