US Treasury Issues International Crypto Regulatory Framework
Closely aligning with President Biden's Executive Order on digital assets.
US Treasury Issues International Crypto Regulatory Framework
Closely aligning with President Biden's Executive Order on digital assets.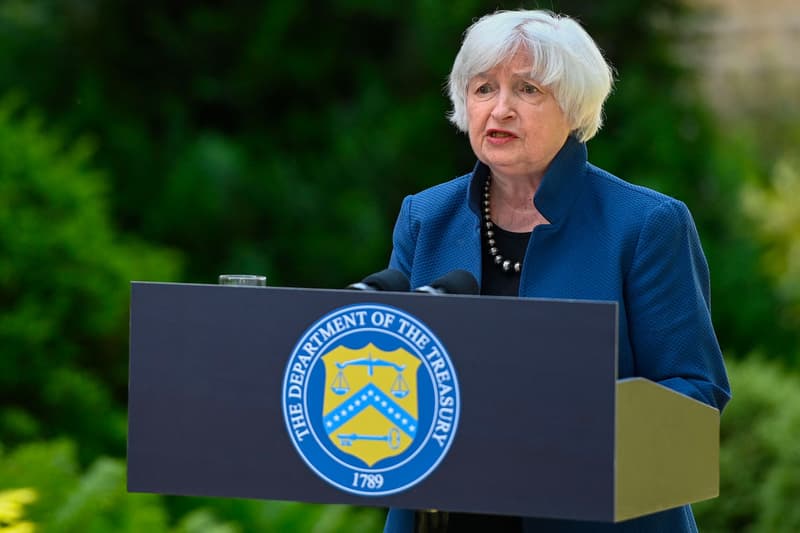 On Thursday, July 7, U.S. Treasury Secretary Janet Yellen delivered a framework for the regulation of digital assets. The report comes as a response to President Joe Biden's Executive Order on digital assets in March.
March 2022, Biden sign's off on Executive Order on Ensuring Responsible Development of Digital Assets. https://t.co/g6KJrN0eOK

— Andrew Witchell (@andrewwitchell) July 5, 2022
The framework outlines the potential risks and benefits that digital assets and their underlying technology might have. A key area explored is how the technology will be engaged internationally and how that might play a role in adapting, updating, and enhancing the adoption of a global set of principles and standards for how digital assets are used.
One aspect of the framework particularly has the attention of the Web3 space — the objective to "promote the development" of a central bank digital currency (CBDC) that the Treasury defines as a digital asset that is consistent with their values and legal requirements. The digital asset would be issued by the central bank and intended for use as a payment method by the general public.
"What's outlined in the framework is intended to ensure that, with respect to the development of digital assets, America's core democratic values are respected; consumers, investors, and businesses are protected; appropriate global financial system connectivity and platform and architecture interoperability are preserved; and the safety and soundness of the global financial system and international monetary system are maintained," reads a brief of the proposed framework in its fact sheet.
The guidance comes as a collaborative effort between Yellen, Secretary of State Antony Blinken, Secretary of Commerce Gina Raimondo, and the Administrator of the US Agency for International Development (USAID) Samantha Power, as well as other heads of relevant agencies.
While most of the general Web3 and crypto space has been opposed to the idea of regulation, many are coming to terms that it is necessary for continued mass adoption, and that it is possible to have both decentralization and regulation at the same time.
Recently, Cardano Founder Charles Hoskinson met with Congress to discuss cryptocurrency market self regulation through the use of artificial intelligence. Additionally the founder likened the opportunities in the space to that of the formation of regulatory framework for the internet in the 1990's — stating that if Web3 industries and regulators work together, it could be a fruitful relationship.
In related news, Bitcoin Policy Institute Shares Bitcoin Report With US Commerce Department.