EXCLUSIVE: Webaverse Co-Founder Shares How Platform Will Play a Role in The "Open Metaverse"
Affording users with "uncapped" possibilities of creativity that enable a world of open-source storytelling.
EXCLUSIVE: Webaverse Co-Founder Shares How Platform Will Play a Role in The "Open Metaverse"
Affording users with "uncapped" possibilities of creativity that enable a world of open-source storytelling.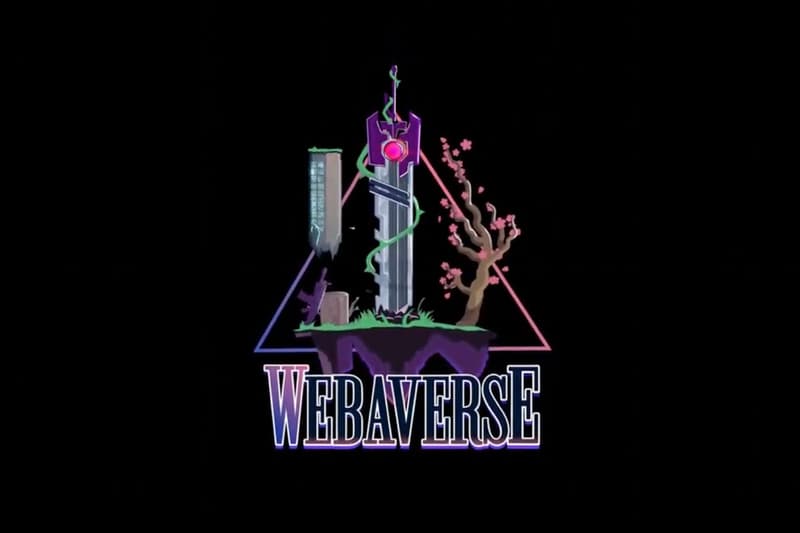 What is an "open metaverse?" Is that not what the industry has been dancing up and down to for the past year, as we have played witness to a major transformation in which our world operates and communicates?
For those just dipping their toes into the Web3 waters, think of the "metaverse" as you would when you visualize "cyberspace" — only this time, think bigger. Broadly speaking, the metaverse is simply a change in how we interact with technology — with no rules or boundaries — through the use of virtual reality, augmented reality, and other mechanisms that allows us to bridge the physical world with the digital world.
In an exclusive interview with Webaverse co-founder Ahad Shams, Hypemoon explored the importance of how an "open metaverse" could shape the ways in which we view today's understanding of the "metaverse," as the soon-to-launch platform prepares to provide users with an immersive, open-source virtual world for storytelling.
OUR 'WHY' ? ?️

For years we've worked tirelessly on Webaverse, driven by the understanding & belief that the metaverse should be truly open, fun, accessible and empowering to all.

Here's a glimpse of what our community has built with our open alpha alone:

— Webaverse (? ?, 3rd of August) (@webaverse) July 27, 2022
Could the metaverse be a "public good?"
Webaverse aims to provide artificial intelligence (A.I.) services for users to bring worlds and non-playable characters (NPCs) to life, in addition to land mints and a variety of NFT airdrops — all through an open-source metaverse. With an open-source metaverse, Shams told Hypemoon that it encompasses both a long-term vision with short-term benefits. "The longer-term vision is that the metaverse will become an all-encompassing medium and should be treated as a public good."
The co-founder went on to explain Webaverse's infrastructure, which he says was built on that core philosophy, and creating services with that underlying knowledge might encourage others to follow suit — ultimately, making for seamless interoperability of platforms in the future. He said that the platform is designed in such a way that when it does become a "public good," the control will be in the hands of NFT holders, providing uncapped possibilities for collective creation.
"We love Webaverse because it is truly open and accessible to everyone – all you need is a web browser," commented SHILLR, the platforms Web3 marketing agency, adding "they have built an open source ecosystem which uplifts artists & creators, allowing them to own and build out environments, characters, stories and anything else they want to create."
THE DROP ? ⚔️

The Upstreet is an open MMO built on Webaverse that empowers users, creators and communities to not only shape the story but to own it too. The NFT grants holders:

- Land, Airdrops (Avatars etc), AI Services for World Building, NPCs, and more pic.twitter.com/q6j6x9iCU4

— Webaverse (? ?, 3rd of August) (@webaverse) July 27, 2022
Education is our biggest barrier
Addressing some of the initial challenges of building Webaverse, Shams confessed that the educational component has always been at the top of the list.
"There is always a new set of challenges, but initially it was helping people understand what the 'metaverse' is. Now, it is sharing education on the open metaverse."
Ensuring that the soon-to-launch platform is aligned with its self-declared open-metaverse values, the Webaverse team has continually shared its raw and live product development — rather than simply showing refined marketing trailers that we have grown accustomed to seeing in Web2 and even some Web3 brands.
Shams emphasized any platform's tokenomics strategy, which he says is crucial for every platform's strategic growth.
"There needs to be something for people to transact with, that is a core requirement for any social platform to exist," he explained, stating that this was all he was able to say at the current time with respect to Webaverse's anticipated emergence. "This could be a much better conversation than just looking at 2d images, forget even current VR and AR — imagine a 3D environment that was as convenient as using Google Meet."
He went on to share that one of Webaverse's goals is to create such an environment that is immersive, interactive, and also convenient for the end-user.
Should we really be worrying about the tech giants?
Shams believes that as people begin to embrace today's digital infrastructure, the demand for products and platforms like Webaverse will increase, much like the early days of social media.
"We gave the power to the current tech giants for social sport, it was our choice. We can make the same mistake in the next evolution of social platforms or as a society we can decide how we move forward," Shams explained, adding that this is the power of open source.
The co-founder wasn't shy about admitting his initial concerns on tech giants, such as Meta, who have grown at a rapid pace, coming in with the sole purpose of acquiring a platform's products or ideas. However, as he continued working on the project more, he realized that its success only required two things — soul and the right communities.
Indeed, the platform has continued to invite a variety of NFT communities to join its mission of opening a medium that is controlled by creators and accessed through free and open tools. As a public good, its development will be reliant upon the democratic access afforded to those communities.
Fun fact: this is a totally decentralised artwork and was contributed by different artists and projects on the go without any coordination… ✨

do you like it? how many projects, collections and characters can you recognise? pic.twitter.com/R5uj2UHmeT

— Webaverse (? ?, 3rd of August) (@webaverse) July 16, 2022
Webaverse, according to Shams, is not just a "metaverse" platform — but a "launch pad" for unique, immersive, and interactive applications of NFT technology. The co-founder also revealed that the platform's first drop will occur on August 3 — but that his focus is on the "drop that happens after that — for our holders."
Webaverse is coming ?

Here's what you need to know about our drop launching August 3rd onwards.. pic.twitter.com/gpX1yzArxE

— Webaverse (? ?, 3rd of August) (@webaverse) July 27, 2022
In other Web3 news, Gary Vee's VeeFriends has received funding from a16z in a $50 million USD round.