Five Crypto Companies Share "Misleading Information": FDIC
All of which, including FTX, were issued Cease-and-Desist orders.
Five Crypto Companies Share "Misleading Information": FDIC
All of which, including FTX, were issued Cease-and-Desist orders.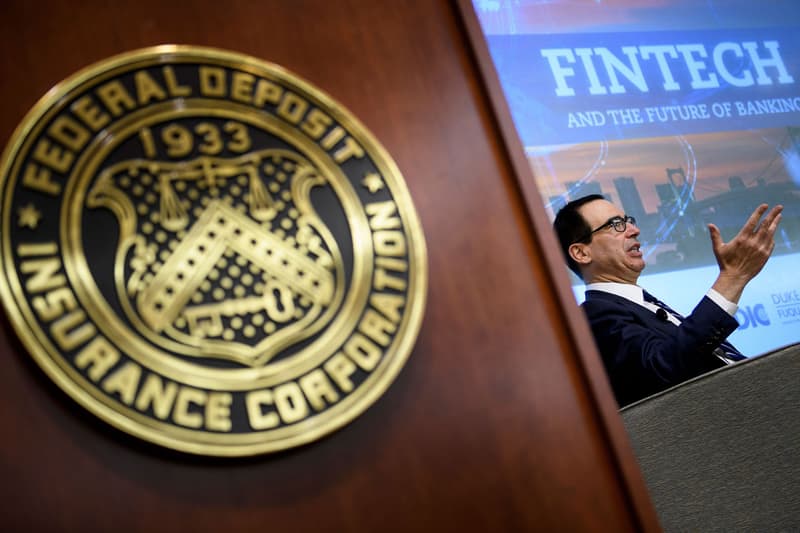 On Friday, August 19, the Federal Deposit Insurance Corporation (FDIC) issued cease and desist letters to five crypto-related companies, including Cryptonews.com, Cryptosec.info, SmartAsset.com, FDICCrypto.com, and most notably FTX US.
Today, we issued cease and desist letters to five companies and individuals for making crypto-related false and misleading representations about FDIC deposit insurance.

Read more ➡️https://t.co/H1DrltOmvb pic.twitter.com/1WruuOBk6u

— FDIC (@FDICgov) August 19, 2022
The institution explained that "each of these companies made false representations—including on their websites and social media accounts—stating or suggesting that certain crypto-related products are FDIC–insured or that stocks held in brokerage accounts are FDIC–insured."
In the letter to FTX US, the institution found fault with a tweet shared by its president, Brett Harrison. The since-deleted tweet, at the request of the FDIC, stated "direct deposits from employers to FTX US are stored in individually FDIC-insured bank accounts in the users' names," and "stocks are held in FDIC-insured and SIPC-insured brokerage accounts."
1) Clear communication is really important; sorry!

FTX does not have FDIC insurance (and we've never said so on website etc.); banks we work with do. We never meant otherwise, and apologize if anyone misinterpreted it. https://t.co/MHMSMDE8Le

— SBF (@SBF_FTX) August 19, 2022
FTX CEO Sam Bankman-Fried added that he is excited to explore opportunities to increase customer protection, and would be willing to work with the FDIC on such an initiative — but ended his tweet with a clarification that FTX US is not FDIC insured.
Also receiving letters was SmartAsset and CryptoSec.info, which coincidentally had FTX listed as an FDIC insured platform.
CryptoSec was found to be misleading users by providing a list of crypto exchanges that it said were FDIC insured and stating "this means that the FDIC should protect your funds against losses if it's the case that the exchange fails either through fraud, insolvency, bankruptcy, or business mismanagement in general," the FDIC claimed that this statement and the use of the institution's official crest were misleading to the public.
SmartAsset was found to be at fault due to an article it released in regards to FDIC insured crypto exchanges, in which it claimed "with these exchanges, if you lose your money on deposit the FDIC will reimburse those losses up to the program's cap," a statement the FDIC said is false and misleading.
Similarly, CryptoNews was found to be at fault for several articles claiming that particular exchanges like Coinbase, eToro, and more were FDIC insured.
Lastly, an individual, Corey Harris, was issued a letter in regards to the domain name of his site FDICCrypto.com — in which Harris was alleged to be selling crypto products with false and misleading claims of FDIC insurance.
Prior to these cease and desist orders, the FDIC published a fact sheet outlining where it stands in relation to crypto companies and products. The sheet highlighted that "by federal law, the FDIC only insures deposits held in insured banks and savings associations (collectively, 'insured banks') and only in the unlikely event of an insured bank's failure. The FDIC does not insure assets issued by non-bank entities, such as crypto companies."
The institution also clarified that its insurance coverage does not extend to financial products like stocks, bonds, money market mutual funds, other types of securities, commodities, or crypto assets.
As crypto, for the most part, is still regarded as a risk-on, speculative asset class, it remains to be seen when or if it will ever receive any type of insurance offering.
In other news, take a look at how individuals are leveraging their NFT intellectual property rights.