A Look At Ethereum Merge Misconceptions and Opportunities
Including changes in gas prices, asset duplication, and more.
A Look At Ethereum Merge Misconceptions and Opportunities
Including changes in gas prices, asset duplication, and more.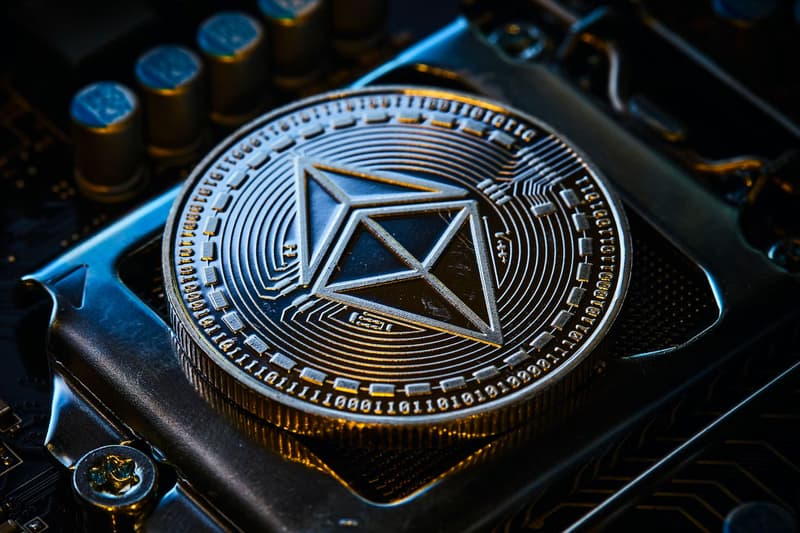 Ethereum's The Merge is just around the corner, where the blockchain will effectively shift from a proof-of-work (PoW) consensus to proof-of-stake (PoS).
pandas on the screen! pic.twitter.com/0nYll6gImH

— Tim Beiko | timbeiko.eth ? (@TimBeiko) August 11, 2022
Simply put, it will become more energy efficient by removing the need for mining. By moving to PoS the network will become more easily scalable, secure, and sustainable.
While it is great news for the network, there have been several misconceptions about what it could mean for the community — something Ethereum recently addressed.
By far the largest misconception is that gas fees (network transaction fees) will become significantly lower. "The Merge is a change of consensus mechanism, not an expansion of network capacity, and will not result in lower gas fees," stated Ethereum on its site. However, it also shared that lowering gas fees and increasing capacity is something that is being worked on and that The Merge is a necessary precursor to that goal.
Other misconceptions included the opinion that transactions will be faster, withdrawals of staked ETH will be available, and concerns that stakers will all exit at once.
The network shared that transaction speed will most likely not see any change and that withdrawals will not be available until the "Shanghai Upgrade" is complete. Once withdrawals of staked ETH are available, there is a security mechanism that will limit the amount available to be withdrawn.
While most are excited about the network's move to PoS, there is a likelihood miners will do what they can to extract the last bit of value out of the PoW chain, effectively creating a hardfork. With this users have begun to share thoughts on high risk opportunities to take advantage of the short window of time that both chains will exist.
An Ethereum Hard Fork is coming. You might want to:

• Maximize on-chain ETH for when it happens (withdraw from CEXes)
• Take an ETH loan
• Dump all PoW assets for ETHPoW
• Have a ready-to-go account on the greedy exchanges supporting the sh*t-chain

Thread on ETHPoW ?‍♂️?

— olimpio ⚡️ (@OlimpioCrypto) August 10, 2022
Of the strategies shared, the easiest to understand and execute is simply to HODL PoW ETH on chain and wait for what is effectively an "airdrop," much like the situation with Bitcoin Cash and Bitcoin Gold in 2017.
Other more complex and riskier strategies include having long positions in ETH but shorting ETH futures. Another opportunity shared by Olimpio is the fact that there will be a window in time in which on-chain assets like NFTs duplicate.
3/13

Everything you had before the chain split will now be in the new POS chain, and in the existing POW chain:

• NFTs and assets in wallets
• Liquidity provided (Uniswap, etc)
• Lending and borrowing (Aave, Compound positions)

Your on-chain assets will duplicate

— olimpio ⚡️ (@OlimpioCrypto) August 10, 2022
6/13

Users will most likely sell everything on the proof of work chain (USDC, USDT, DeFi tokens, meme tokens, NFTs) for ETHPoW, which will be the only token with some speculative "value"

AND this will probably happen within the first block. Gas wars, MEV, bribes, you name it

— olimpio ⚡️ (@OlimpioCrypto) August 10, 2022
In this scenario the opportunities are highly speculative and also risky due to the fact that they may open users up to vulnerabilities of a "replay attack" — in which the sale of your asset on the PoW chain is replicated by an exploiter on the PoS chain due to matching wallet IDs and they snag your asset.
6/ So how do you protect yourself from these types of attacks?

1. DO NOT INTERACT WITH THE ETH POW CHAIN
2. If you do decide to interact with the PoW chain, create a new wallet address then transfer assets on the PoW chain to the new wallet.

— Eetherway (@Web3zy) August 2, 2022
For those looking to take the safe route and are simply holding ETH, nothing is required to be done. Things will continue on as they have, "as a user or holder of ETH or any other digital asset on Ethereum, as well as non-node-operating stakers, you do not need to do anything with your funds or wallet before The Merge," shared Ethereum on its website.
In other news, Houston Texans Become First NFL Team to Sell Game Suites Through Crypto.