Meet Bitcoin Billionaire and Web3 Builder Kyle Chassé
And read how determination and conviction can result in rewards despite any circumstance.
Meet Bitcoin Billionaire and Web3 Builder Kyle Chassé
And read how determination and conviction can result in rewards despite any circumstance.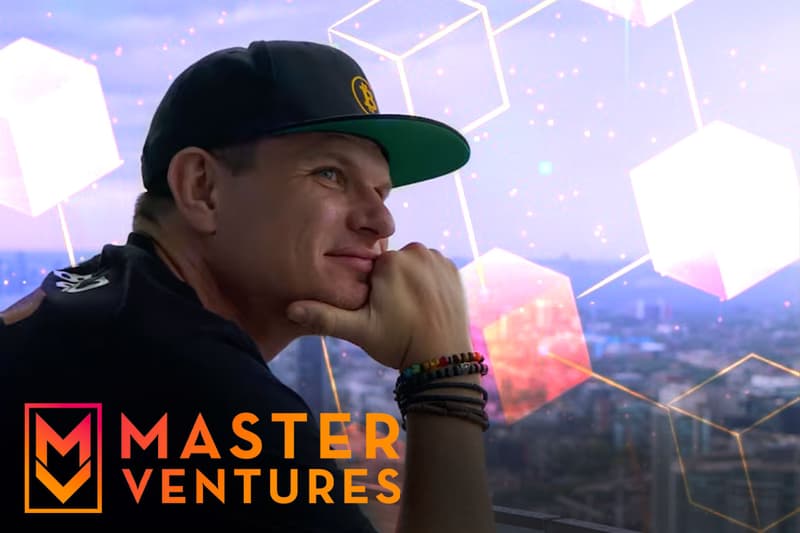 While at the Play-2-Earn Expo in Bangkok Thailand, Hypemoon had the pleasure of meeting and interviewing Bitcoin billionaire and founder of Master Ventures, Kyle Chassé.
How It All Started
While he's always been an entrepreneur, his wealth in crypto did not happen suddenly overnight. Chassé has been in the crypto industry since 2012 when he first became curious surrounding the emergence of Silk Road, the dark web, and its intersects with Bitcoin.
He shared that in a world where he had witnessed freedoms being stripped away, the idea of a digital currency empowering the holder caught his interest and encouraged him to buy Bitcoin for the first time as an experiment.
"When I found this thing that was operating openly, basically an open marketplace where people could buy and sell goods & services and use Bitcoin for it, that was fascinating to me."
In 2013, Chassé said he had gone completely down the rabbit hole and began work on his first Bitcoin-based project — a lottery. Within a year the platform was up and running, he would run two lottery pulls a week in a traditional style where live viewers would watch as he physically pulled the numbers from a machine.
Participants would pay for their tickets through Bitcoin sent to a designated wallet, and then winners would receive their earnings back to the same address they sent from — all without intermediary or need for KYC at the time.
His First Pivot
In 2015, after Chassé had done about 30 weeks (50-60 lottery drawings), he found himself at a casino-style gaming conference in London, where there was a small section of crypto exhibitors — "maybe 15 people" he said.
Amongst the small group, Chassé found a team that was working on a layer-1 scaling smart contract solution, "Credits," exploring both enterprise and public blockchain integrations.
Noticing that the team was ahead of the times, Chassé asked if they needed any help, to which the team replied "we need all the help we can get."
"I joined them that day and ultimately became their COO," said Chassé.
The Initial Investment
Since Chassé was 18 years old he had been passionately researching anti-aging, longevity, and stem-cell studies. Fast forward a few years, he found himself working with a billionaire who had his own company surrounding anti-aging — while not a pleasure to work with, Chassé knew he was receiving much needed value.
After a year with the billionaire, Chassé started his own company, Reverse Aging Institute, which he sold for nearly four times its initial value and shifted all of the capital into Bitcoin and some Ethereum.
A Bump In The Road — Sort Of
As anyone who has pursued the life of an entrepreneur might know, things do not always go to plan.
Chassé briefly shared that things did not work out with the "Credits" project and that at the end of 2015, one of the primary founders had seemingly abandoned the project, ultimately brining it to and end.
However, there was a silver lining for Chassé, because of his conviction in Bitcoin and going all in with every single U.S. dollar he had, he would soon reach a point where he would not need to work again — a dream he had been pursuing since middle school. This achievement was reached largely thanks to BTC hitting a $1,000 USD all time high at the time.
The Catalyst
Between 2016 and early 2017, Chassé said he took time to figure out what he wanted to do with his life.
"I can understand why rockstars and celebrities sometimes go down destructive paths. They have so much money and time and not really a purpose. You can only do so much traveling or spend time at a beach before that gets boring," he explained.
What Chassé identified as his the catalyst driving his purpose was Web3 events — participating not for the sake of making more money, but to meet others who were promoting adoption and helping to evolve the space.
Bitcoin Adoption In Today's World
Hypemoon asked Chassé why he thinks we are currently seeing an over correlation of short term BTC price action with inflation — as the token is supposed to act as a decentralized hedge.
He said that it will eventually become an inflation hedge but that "it is still considered a risk asset, however, I don't think it will be for much longer." Chassé went on to highlight that the main issue is "it's still too young and people don't quite understand it yet, and those who do like institutions still face barriers to legally being able to acquire it."
"If you follow the on-chain data, it's irrefutable — whales are buying BTC."
$BTC price might be going down for a while but adoption keeps going up. ? pic.twitter.com/pTAK4SN5En

— Kyle Chassé (@kyle_chasse) August 22, 2022
Chassé On Central Bank Digital Currencies
In light of China implementing Central Bank Digital Currencies (CBDCs), we asked Chassé what his thoughts on them were and that if America were to launch one, does he think it might be possible that it would be backed by BTC.
"It's my opinion that western countries, particularly America, will likely use CBDCs as an excuse to eliminate debt from their own balance sheet and reset monetary policy," he said, adding "when it's ready we'll finally see them stop kicking the can down the road and we'll see the economy collapse," as a way to enable a massive buy in event of the CBDC.
In regards to Bitcoin backing the CBDC, Chassé doesn't find it to be a likely scenario as it would conflict with their agenda and ability to "print" money and adjust monetary policy as they see fit.
Why Would People Not Simply Buy Bitcoin?
Following up with his opinion on CBDCs and an inevitable collapse of the U.S. economy, Chassé explains why Bitcoin won't be an alternative option for the average person at that point in time.
"It's too late."
"By the time the USD is hyper-inflated, Bitcoin could be as high as $15 million USD or significantly more considering the USD will be worth nothing."
The Good News
It's not too late right now. In a word to Hypemoon's readers, Chassé shared the following advice:
From an investment perspective, "buy and hold."
"It is amazing that right now you can still get Bitcoin for $24k USD and ETH for under $2k USD, and I do personally at the time of this interview think we could see prices go lower than that but even if we don't this is a really great price," predicting that "I still believe BTC will be over $1 million USD in 10 years and ETH as high as $50 thousand USD."
He went on to say that just buying those two assets alone will likely be a worth while investment and that it is one of the easiest and least risky ways to get exposure to crypto.
For those looking for a higher risk asset, Chassé favors a newer crypto, CULT, which acts as the governing token for the CULT DAO — which essentially acts as a decentralized venture capitalist group investing in disruptive founders.
While he did disclose he is one of the top 50 holders of the token, he said that what truly fascinated him was the tokens economic model and burning mechanism.
"It pays to hold and stake," explained Chassé.
As with the majority of his crypto, he buys for the long term and says it is no different with CULT.
What The Bitcoin Billionaire Is Doing Now
In its simplest definition, Chassé runs a company, Master Ventures, that acts as an investment fund for early stage crypto projects.
Master Venture clients work closely with Chassé and his team on brand development through regular consultation. Some of the specific sectors it provides services in are NFTs, Metaverse gaming, and Tokenomic-based projects.
Chassé has also been hard at work on providing value to the Web3 community, free of charge, through the consistent creation of educational YouTube videos, something he says is very important to him.
The moral of the story here, consistently go after what ever it is that you feel highly convicted about, despite and even in spite of any setbacks you might face along the way.
Elsewhere in Web3, Crypto Twitter debates the role of NFT royalties.