Why NFTs Are More Than Just Jpegs
A look at the vast range of possibilities of IP leveraging, from physical products to derivative projects.
Why NFTs Are More Than Just Jpegs
A look at the vast range of possibilities of IP leveraging, from physical products to derivative projects.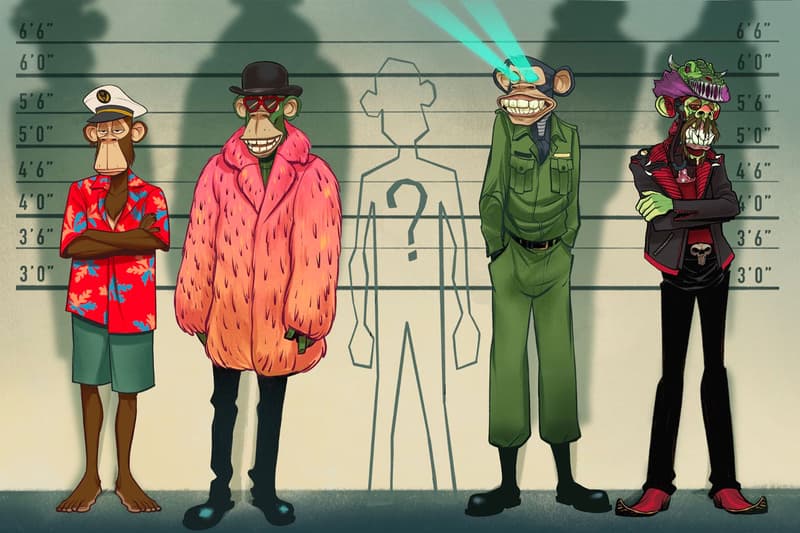 From the outside, most people look at a Bored Ape Yacht Club NFT and think "what a useless picture of a monkey."
Bill Gates has even said something to the effect that NFTs rely on greater fool theory to provide value. However, both of these assumptions are wrong, particularly in the case of the BAYC — firstly because they are apes and not monkeys — secondly, a little thing called intellectual property rights (IP).
Through leveraging IP, holders of BAYC NFTs can deploy their apes in nearly any fashion they can think of. Some of the most popular instances so far have ranged from consumer products all the way to physical BAYC-themed restaurants. Other non-physical examples include production houses like Non-Fungible Films utilizing the IP for characters in its own animations and storytelling projects like Jenkins The Valet's Bored and Dangerous.
Bored & Dangerous: July 11th.

Words by 10x NYT Bestseller @neilstrauss. Art by @mbsjq. pic.twitter.com/AE6c2qzT4F

— Jenkins The Valet ? Is Feeling Bored & Dangerous (@jenkinsthevalet) June 27, 2022

In the example of Bored and Dangerous everything stemmed from the co-ownership of one NFT by two friends, Jenkins The Valet, now that NFT has sparked the launch of its very own BAYC-themed project. As of July over 4,000 bored and mutant ape holders have been able to license their NFTs to be part of the story.
Similarly, Non-Fungible Films opened up a casting call in early August where BAYC holders could apply to have their NFTs featured in the entertainment houses upcoming Ape-Themed animated series.
ACTION ?? pic.twitter.com/VsDj8GdEEa

— Non-Fungible Films ™️ (@NonFungibleFilm) August 3, 2022
Filled out my @NonFungibleFilm application. I saw the future … they want me….

maybe. pic.twitter.com/3gh55Q0Iwb

— ?? Nuck Chorris – ape149.eth ? (@Ape149) August 3, 2022

Other uses in the entertainment realm include Snoop Dogg and Eminem using their Bored Apes on the cover and music video of a recent collaborative song, "From the D 2 the LBC."
Eminem. Snoop. From the D 2 the LBC. Out now. https://t.co/fcZqaniRxQ pic.twitter.com/bmTpKNXtjq

— Snoop Dogg (@SnoopDogg) June 24, 2022
Alternatively, physical examples of leveraging IP include Bored & Hungry's burger locations, where guests can experience a BAYC themed environment and meal. Now expanding locations globally, the concept started out as one pop up store with a handful of Apes used and has since sparked the start of Food Fighters Universe, another NFT project that acts as a restaurant group for mostly BAYC-themed food offerings.
??@FoodFightersU is bringing Bored & Hungry to South Korea this Fall. The @BoredApeYC-themed fast food outlet will be located in Gangnam and will continue to accept #cryptocurrency as payment. pic.twitter.com/Z53WF9kuW8

— Hypemoon (@Hypemoon) July 8, 2022

Stand alone food and beverage products have also become a popular use case, with the most recent example being the Nelk Boy's launch of a banana flavored BAYC-themed Happy Dad seltzer — which they officially launched during their interview with the founders of the BAYC.
.@BoredApeYC Founders Try Happy Dad for First Time pic.twitter.com/PIzoauHzbp

— Happy Dad Hard Seltzer (@happydad) August 19, 2022

The group also hinted at a range of beef jerky products soon to be released, featuring four different bored apes and accompanying flavors. Nelk also launched a limited clothing line with the IP to go along with the beverage release.
Exclusive Limited Edition Ape Merch drop TODAY at 5:30p PST / 8:30p EST on https://t.co/HkWsJbRhty pic.twitter.com/Aj2LuDl0zi

— Happy Dad Hard Seltzer (@happydad) August 11, 2022

Clothing has likely been by far the most popular and easiest to deploy of the IP use cases, with a large range of players taking advantage of the opportunity, from brands like Diamond Supply Co to clothing retailer Old Navy.
Diamond Ape part 2 and new DCD apparel tomorrow at Complexland. @Complex #vvs1gang @diamondsupplyco @DMNDCryptoDunks pic.twitter.com/NgsjKa3qef

— NickyDiamonds.eth (@NickyDiamonds) May 24, 2022
Another physical consumer product that is quickly becoming a popular use case is the cannabis industry, with brands like Farmhouse and newly launched Halfbaycd launching themed products.
we dropped some big news on our #BAYC & #MAYC fam yesterday

the PR was pretty vague so we're gonna drop some alpha on our deal here ? https://t.co/gsfojKHGSi

— 420 (@420) August 18, 2022
gm ☕️

Happy Saturday, wake and BAYC ?‍?️

Tag a #BAYC homie that needs to be on our cannabis line ? pic.twitter.com/Rfwmu3foVB

— halfbaycd.eth ? | Minting Live (@HalfBAYCD) July 23, 2022

Through the many possibilities of IP rights usage, services have also emerged to assist with the process. For example, Bored Jobs was created for holders of a BAYC NFTs that might not want to launch physical products or a brand — but instead would rather just license out their token and receive a passive income.
The first Bored Ape NFT licensing marketplace connecting brands & owners with fair deals. Hire any of the 10,000 NFT characters from the @BoredApeYC, with one click. https://t.co/L8xLnlotgB

— BoredJobs.eth – Hire Any Bored Ape NFT Now (@boredjob) June 28, 2022

These are just a few examples of the range of opportunity that can come from leveraging NFT IP, and just an example of one ecosystem. While BAYC has been the most successful and popular in this space, they are trailblazing the way for other projects and holders to do the same.
Not only does such usage of IP provide value back to holders — it also brings greater value and adoption to the entire space, showing the world and Bill Gates that NFTs are more than just jpegs.
In other news, Dapper Labs brings collectible NFL moments to the public through NFTs.