Understanding NFTs 'CC0 Summer' and Why Artists Are Giving Away Their Rights
Including names like XCOPY, Decagon, Grant Yun, Nouns, Moonbirds, and more.
Understanding NFTs 'CC0 Summer' and Why Artists Are Giving Away Their Rights
Including names like XCOPY, Decagon, Grant Yun, Nouns, Moonbirds, and more.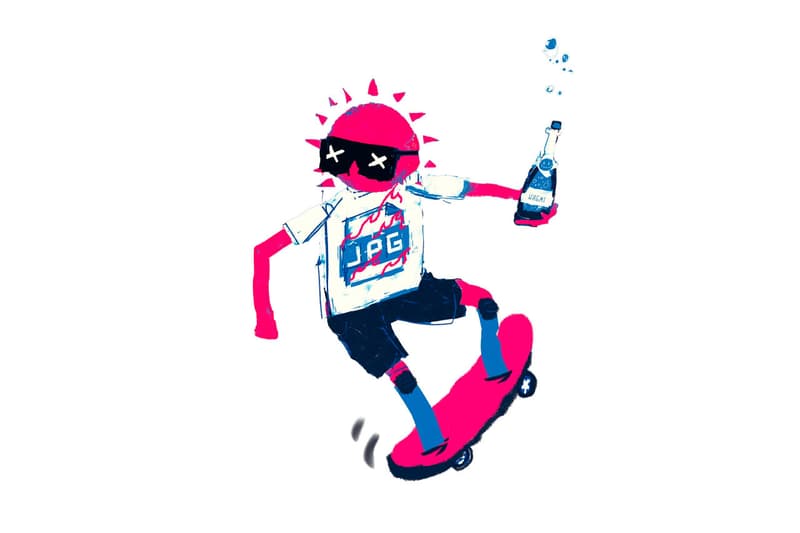 CC Zero or "cc0" is taking the NFT space by storm, a public dedication tool and classification that allows creators to give up their copyright on creative works — ultimately placing them into the ownership of the public domain. With this, anyone is allowed to reuse the creative assets through remixes, adaptations, or whatever else they see fit.
GM ☕️

It might not be the cc0 summer some thought it would be, but it sure seems like it's cc0 summer.

XCOPY, Decagon, Grant Yun, Nouns, Goblins

Barely scratching the surface there too

Love to see it ?

— Zeneca_33 (?,?) (@Zeneca_33) August 4, 2022
Some of the most significant names and works in the space to be included in NFTs cc0 summer include Moonbirds, Nouns, Decagon, XCOPY, Grant Yun, and more.
One of the first NFT projects to launch as a cc0 was Nouns, which focused on creating a community treasury and supporting a community of creators to leverage the shared intellectual property (IP). It also established a decentralized autonomous organization (DAO), so that community members could collaboratively grow the brand.
The iconic glasses featured in the Nouns collection have since been used by community members to create their own art, skateboards, and even physical representations of the glasses.
lookin fresh in my @gallery
bless @VectorDAO x @nounsdao
thankfully was in soho this fine afternoon to grab these pic.twitter.com/0CkUa7lHtx

— (JESS) (@jchangsta) June 20, 2022
We got @Rx_Dolo to shred the gnar. Very nounish. Pic by @los4vws pic.twitter.com/rhTBEb9Qap

— nounish ⌐◨-◨ (@nounish) June 21, 2022
— Nouns ⌐◨-◨ (@nounsdao) June 11, 2022
While Nouns and its community have found the cc0 route to be effective and have garnered success through it, not all projects offer the same creative rights to their collectors.
Some projects offer no rights and the digital asset is considered to be simply a collectible — whereas others such as Yuga Labs allow its collectors' limited creative rights, which they can leverage to produce income. One of the most successful examples of this to date is the Bored & Hungry restaurant group.
Even still, the brands that do allow for limited creative use vary by contract. Some have a cap on earning potential, while others remain uncapped. Another aspect that varies is the allowed display of the owned work, some brands require the use be a one-to-one likeness of the owned digital asset, while others like RTFKT's CloneX have allowed collectors to make 3D adaptations.
On the cc0 front, brands like Kevin Rose's Moonbirds have given their full creative rights to the public domain.
1/GM.

Today, we're announcing that @moonbirds and @oddities_xyz are moving to the CC0 public license.

We believe this move honors and respects the values of the internet and web3 and starts a new and important phase of the project. ?…

— KΞVIN R◎SE (?,?) (@kevinrose) August 4, 2022
In a question answered by Rose on a Twitter space with RugRadio's Farokh, Rose said that the decision came in part to mitigate the time, energy, and resources that were being wasted to shut down or manage inspired projects — some of which he said were really good and supportive of the Moonbirds overall brand.
He also shared that the decision was inspired by the success he witnessed through XCOPY and the Nouns project decision to do the same. In that, the community embracing and building on the creative assets ultimately strengthen the original IP.
"One other thing that is really important to mention, that a lot of people don't know in this space — is that when you grant a commercial license for the artwork of a PFP project, almost all that I have seen, have in their contract the right to take back that commercial license," shared Rose when explaining how substantially different cc0 is versus any other type of creative licensing privilege.
However, the decision has not been well received by every member of the NFT community. This is in part because the project was initially launched with the language of "owners of Moonbirds have full commercial art rights for the Moonbirds they own," on its website.
Significant collectors like Pranksy have even come forward to question where the best use of cc0 might be and how some artists might be making a mistake by doing so.
I 100% agree it is an artists decision, i question if it's the decision of an owner of a major project / potential IP to switch after launch though.

I also think trending words can lead to artists not making decisions for themselves and suffering because of it.

— Pranksy ? (@pranksy) August 4, 2022

In contrast, a few examples of communities that have embraced the cc0 stance include collectors of XCOPY, Decagons, and Grant Yun.
Collaborating artists are already starting to leverage the opportunity, an example of this is seen in the recently released GONKS — which has become a community favorite.
8/ Crypto maximizes pollination. When you don't need permission, the entire world can build on your ideas

CC0 creates a world where builders build with builders. A billion minds are far better than onehttps://t.co/J5DvohPzZo

— Deca ? ? ? ⬛ (@0xDecaArt) August 4, 2022

On the same Twitter space with Rose and Farokh, Grant Yun shared that while only a few of his works are available under these rights at the time, he plans to transfer all of his art to the standard in the future.
"The greatest value you can bring to your work as an artist is having provenance," Yun said, explaining why he thinks cc0 is important. He then went on to share an example of how his iconic cow work has inspired the creation of a number of derivatives, all pointing back to his original work.
Overall, it seems that the community outlook on cc0 is still up for debate but with a consensus that it has unique use cases in art particularly and that it should be an artist's choice.
Elsewhere in Web3, Probably Nothing founder Jeremy Fall collaborates with "Vault by CNN" for Nelson Mandela NFT drop.