Should NFTs Have Royalties? Crypto Twitter Debates
Sparked by SudoSwaps zero-royalty marketplace.
Should NFTs Have Royalties? Crypto Twitter Debates
Sparked by SudoSwaps zero-royalty marketplace.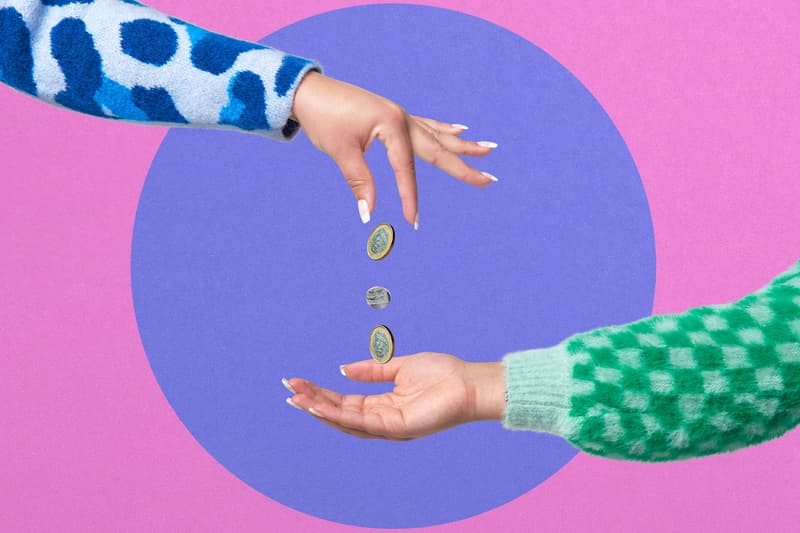 Conversations surrounding royalty structures in NFTs have exploded over the last week on Crypto Twitter — largely due to the increased success of decentralized marketplace SudoSwap and its decision to go the route of 0% royalties on sales of NFTs.
sudoswap did 590ETH (+1mil USD!) in trades yesterday.
The average daily volume jumped from 50-70 ETH a day in late July, to now over 300 ETH per day. ?

At this rate we will see sudo (5.8mil) take over Coinbase NFT (6.4mil) in all-time volume either today or tomorrow. pic.twitter.com/tNsomwajd2

— 0xRob (@rob_0x) August 8, 2022

The only fees that exist in the marketplace are seller fees, in which users pay 0.5% to the platform when selling NFTs — whereas project creators receive no royalties at all from secondary sales.
While sellers might be happy with maintaining even more of their profits, a large portion of the NFT community is unhappy with the growing interest in a zero royalty structure.
Many argue that it is taking things back to a Web2 way of operating and goes against the very core of Web3 principles.
It's strange that 0% royalties is even a topic of debate. Have you been that brainwashed by money that you've completely forgotten what we are even doing here?

We told artists & creators & devs & visionaries that they'll get paid for their talent & hardwork forever.

That's it.

— Satvik Sethi (@sxtvik) August 13, 2022
0% royalties are a non-starter. We're not going back to web2 bullshit.

— medved (@mattmedved) August 13, 2022
NFT mfs: "all projects should have 0% royalties"

Also NFT mfs: "why haven't my bags delivered a AAA game + scaled to 1,000 employees in 6 months????"

— ThreadGuy.eth ? (@notthreadguy) August 13, 2022

However, even with most creators in opposition, the subject is not so cut and dried. Considering there are several categories of market participants, from PFP projects to individual artists, marketplaces, influencers, and collectors, perhaps one size fits all is not the model needed here.
One thing is clear based on public opinion and that is that artists should be able to maintain royalties, as that is one of the major pillars that sets the opportunity of Web3 apart from any other traditional means of selling art. However, the public is questioning if the same should be applied to 10,000-piece PFP projects, and if not, where is that loss of revenue made up?
"A 1/1 artist is not the same as a team that releases a 10k pfp project with a roadmap with a high mint price which is also not the same as a project that is VC backed. Whether or not these delineations should impact the market's decision to pay royalties or not is one thing; the reality is, it's already impacting the market's decision," wrote Zeneca, founder of Web3 education platform ZenAcademy, in a letter on the subject.
One question that began to circle was how SudoSwap was able to bypass paying out royalties, as many had assumed they were built into the creator's smart contract. The truth of the matter is that the majority are not, instead royalties are agreements between individual marketplaces and creators, which is why you will sometimes see different rates on LooksRare versus OpenSea.
While the royalty fee can be written into the contract for more automated convenience, it is still up to the discretion of the hosting marketplace as to whether or not they want to honor it as currently, the fees are not enforceable at a smart contract level.
The situation is beginning to develop into a scenario of greed rather than what is right and wrong, as having zero fees is all in the favor of the "flipper" or seller and high fees in favor of creators and marketplaces. An issue that stands out when removing royalties from any type of creator, is an increase in initial mint price, as that will be the first place they look to make up the lost revenue.
All too often Web3 moves very fast and without careful consideration, much like what was seen in the cc0 explosion earlier in August, where several projects moved quickly to capitalize on hot topics and trendy keywords — ultimately damaging growth in the short term.
With all the debate going around, there is one aspect that everyone seems to agree on in the SudoSwap and royalties situation — sub 1% marketplace fees. Going forward, the space will require compromise and thoughtful adjustments if we are to see both a creator and collector economy thrive.
In other news, celebrity tattoo artist Ivana Belakova launches one-of-a-kind tattoo NFT collection.