Play-2-Earn Expo Makes a Splash In Bangkok
Featuring guests like Animoca Brands, Gala Gaming, and more.
Play-2-Earn Expo Makes a Splash In Bangkok
Featuring guests like Animoca Brands, Gala Gaming, and more.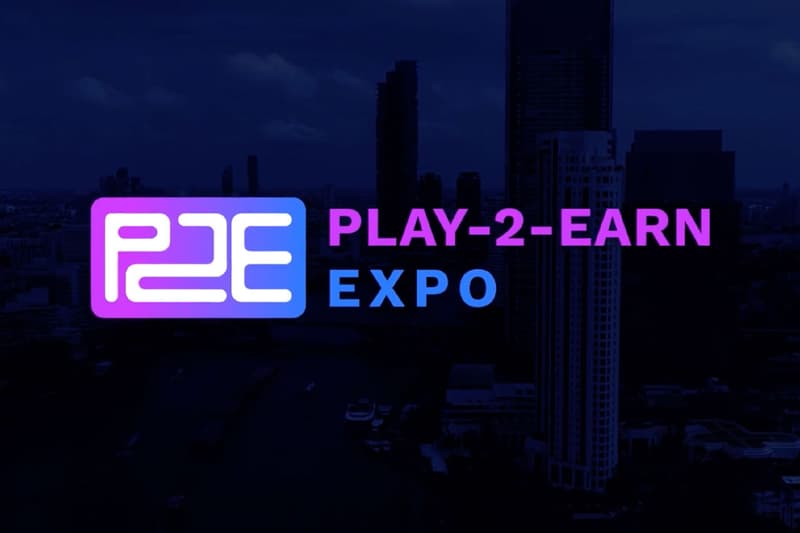 On Thursday, August 11, Hypemoon attended one of Asia's largest Web3 conferences centered solely around Play-2-Earn. The P2E Expo Asia was a melting pot of opportunity, networking, and entertainment — representing a wide variety of established leaders in the space and also newcomers with fresh ideas.
The expo was uniquely designed to be a place for businesses only and included a platform for new developers to seek investments through a live pitch competition. The event was held at Bangkok's W Hotel and also in the Metaverse for those who could not physically attend. Garnering over 200 physical guests and more than 300 virtual guests, the energy and activities were full of life.
Visitors included leadership in the areas of P2E guilds, venture capitalists, game developers, exchanges, launch pads, and influential members of the Web3 community.
Some of the most notable names included Gala Games president of blockchain Jason Brink and COO Sarah Buxton, as well as others like Kyle Chassé of Master Ventures, Herbert Sim "The Bitcoin Man," and Jon Russell of Crypto.com Capital.
Day 2 of the #P2EExpo had big names like @BitBenderBrink, @MyrtleGail, @tatsuya_kohrogi, and more electrifying the perspectives of GameFi community ??

We're just getting started, ??? ??? ??? ??? ?! ?#p2egaming #GameFi‌ pic.twitter.com/hKEkp4OrDu

— Play-2-Earn Expo Asia (@p2e_expo_asia) August 12, 2022

In addition to the presence of established brands, there was also a live competition for eight emerging projects on the scene — competing for a reward of $3,000,000 USD.
In the first round, guests watched as Meta Farm, Move-On, Komoverse, and Rooster Wars pitched their platform concepts.
1. Meta Farm is a p2e farming game created to work with existing physical farms in developing Asian countries. What makes it unique is its real-world dynamics centered around livestock reproduction, in this case, pigs. By having the value of its tokenomics system derived from living animals, the platform promotes higher-quality care practices. The project also works closely with farmers and their families to ensure they prosper from the ecosystem as well.
2. Move-On was created to act as social networking app with a series of tokenomic and NFT rewards built into its ecosystem. Users have the choice between four tiers of activities, walking, running, biking, and driving — each yielding different rewards. The idea is to allow people to earn while doing what they already do daily.
3. Komoverse, an already live player vs player and p2e auto-chess battle game is made up of a collection of 10,000 NFTs and runs on the Solana blockchain. The creators were inspired to design their characters around a komodo dragon theme and as part of their mission dedicate a portion of revenue to help preserve Komodo Island in Indonesia.
4. Rooster Wars, is another NFT game that is already live, the platform plays on a game that is thousands of years old — rooster fighting. However, in this case, it is harmless and even cute. Users purchase their rooster NFTs and can earn a reward for defeating their opponents in a Street Fighter style battle. The brand intends to win people over from the in world traditional gambling scene, into a more sustainable and productive environment.
Other competitors on the third day of the event included Wam App, a p2e platform built on PancakeSwap, Ome NFT, a move-to-earn app utilizing a pet dynamic that it says is "Stepn but easier," Rooniverse, a player vs player battle game, and Football game NFT11 built on the Binance smart chain.
Judges of the pitch contest included Luke Lombe, a partner at Faculty Group, Matt Windsor, a senior associate of Openspace Ventures, Thana Srilaveevilas, YGG SEA's Thailand country manager, and Dr. Kid Parchariyanon, a managing partner of SeaX Ventures. A winner from the competition has yet to be announced, but will likely be shared on official channels in the coming days.
Just outside the main stage where the contest was being held was a host of other projects displaying all they had to offer and providing immersive experiences for guests.
Awesome things also happening at the #P2EExpo Exhibitors' Area just right outside the Expo Hall! ?? pic.twitter.com/2XweL4ctKF

— Play-2-Earn Expo Asia (@p2e_expo_asia) August 11, 2022
While the event was full of technical conversations surrounding the future of p2e, the metaverse, and the overall adoption of Web3 — the expo also put on a great party at the end of each night, allowing guests to network in a more relaxed environment. Activities included live performances and a poolside party.
We work hard, and we party hard! ??

Wrapping day 2 of @p2e_expo_asia with @bombshelldj @celestechenxoxo and @nicolechen ?? ?? pic.twitter.com/hSY2Vjq38s

— PlayMining(official) (@PlayMining_SG) August 12, 2022
Toward the end of Hypemoon's time at P2E Expo BKK, we ran into Kyle Chassé, an early Bitcoin adopter, entrepreneur, and leader in the crypto space. Keep an eye out for a breakdown of our interview with the Bitcoin billionaire that is full of insights and how he sees the space developing in the years to come.
Elsewhere in Web3, a supposed Anonymous video calls out the Bored Ape Yacht Club NFT project.