Tom Brady's 'Autograph' Launches Its First 'Signature Experience' Ahead of 2022 Season
By engaging a sports community throughout an ongoing, active season, and bringing them closer to the idols and brands they love.
Tom Brady's 'Autograph' Launches Its First 'Signature Experience' Ahead of 2022 Season
By engaging a sports community throughout an ongoing, active season, and bringing them closer to the idols and brands they love.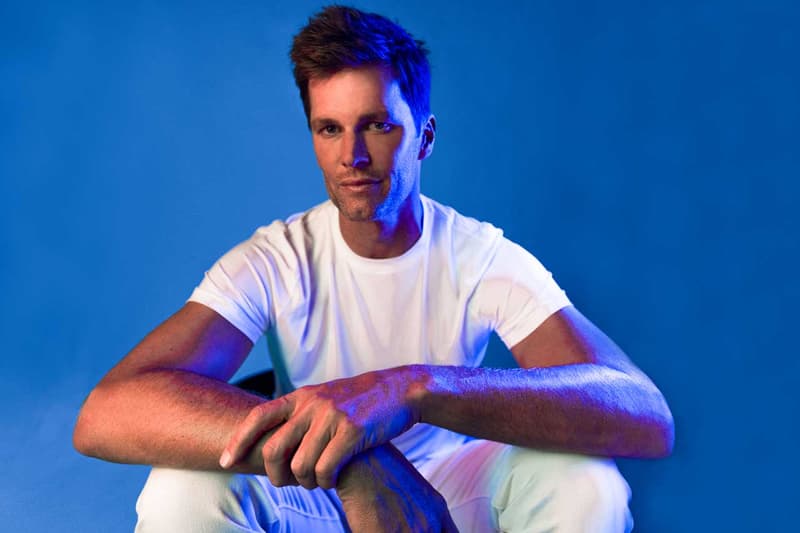 This week, sports NFT platform Autograph announced the launch of its latest premium new product – Autograph Signature Experiences – that will continue shaping the future of sports fandom.
Co-founded by NFL's Tom Brady in August 2021, the Los Angeles-based Web3 brand brings together the most iconic brands and legendary names in sports, entertainment, and culture.
With a stacked board of directors – Sam Bankman-Fried, The Weeknd, Peter Mattoon, and Michael Meldman – members of Autograph's equally impressive advisory board have already dropped their first collections, which sold out in record time with drops from Wayne Gretzky, Derek Jeter, Naomi Osaka, Simone Biles, Tony Hawk, Tiger Woods, and more.
Autograph Signature Experiences, according to the announcement, will be an interactive program that rewards fans with unprecedented access to exclusive events, limited-edition physical and digital merchandise, invite-only communication channels, and curated forums of like-minded communities.
Autograph's first Signature Experience will kick off with "The Huddle" – a collaboration with co-founder and Tampa Bay Buccaneers quarterback, Tom Brady.
"The Autograph team and I are focused on rewarding and engaging fans in innovative ways with new levels of access and experiences. I'm excited to kick off our Signature Experiences with the launch of The Huddle, which will serve as the home for my Signature Experience on autograph.io. Members will be able to participate in exclusive merch collaborations, featuring the BRADY brand, attend invite-only digital and IRL events, and receive custom goods. The goal is to bring my fans closer than ever before, and I can't wait to see how they will take advantage of these exclusive experiences during my 23rd season," Brady told Hypemoon exclusively.
Hypemoon also sat down for an exclusive interview with Autograph CEO Dillon Rosenblatt, who shared more about Autograph's position in better shaping "fandom experiences" in our push towards Web3.
Rosenblatt, who was working on a crypto hedge fund prior to joining Autograph, shared how his exploration of the NFT space went deeper once he started analyzing how the technology could begin to transform real-world experiences involving talent into digitally accessible ones.
Will Sports Organizations Finally Overcome Challenges of Bridging Web3 and Fandom?
Over the past year, we've seen a variety of sports organizations and clubs attempt to navigate bridging the gap between legacy fandom and Web3's promising immersive experiences – however, most have failed.
But why?
"Currently, the products are difficult to use, and there's a barrier to entry," Rosenblatt told Hypemoon. "However, at Autograph, we focus on building solutions to make buying an NFT as simple as buying anything online. This includes allowing users to have a safe experience or one completely non-custodial and driven by their own behavior and wallet."
Recent endeavors, including the Los Angeles Rams x Dapper Labs partnership and the Houston Texans, have started to look promising and appear to be quickly (but strategically) onboarding fans in ways that we were hoping to see sooner.
Last week, Dapper Labs also released the long-awaited NFL ALL DAY marketplace, which was previously in a private beta. Adding to the already built-up hype surrounding the debut launch of the Los Angeles Rams Super Bowl LVI championship ring drop – of which, it sold out by day's end.
"I don't think many companies in the space are addressing [these challenges] right now, but I believe there's an opportunity to create a more engaging experience through experiential tie-ins and games," Rosenblatt continued.
He gave the example where games could give users a chance to own a token and repeatedly play – whether through fantasy or a video game on the blockchain.
"…In the experiential area that we're leaning into, we're able to say, 'you own a Tom Brady token; you can now interact with a bunch of creators and exclusive broadcasts in a more intimate way.' We're excited about the experiential side of community watching, communities celebrating different broadcasts and moments together, and then being able to engage with each other. We think it's going to lead to some interesting new user behaviors."
Introducing "The Huddle"
In kicking off its product line, Autograph has positioned "The Huddle" as an interactive portal where fans can watch their Season Ticket NFT dynamically change during the NFL season, in addition to token-gated Brady content.
"Our focus is on enriching the fan experience by adding utility to each NFT launch, providing real-world benefits that help unlock new bonds between fans and the things they love. The goal is to evolve the antiquated, one-way relationship of traditional fandom by creating a continuous community-driven experience enabled by the innovation of Web3," Rosenblatt explained.
He added that on September 8, fans will be able to access The Huddle on Autograph, by purchasing a Season Ticket NFT, which will evolve to reflect Brady's real-time statistics and achievements throughout the 2022-2023 season.
"We designed our Signature Experiences to take you into the world of an icon or an iconic property that we work in a brand-new way and provide a richer, deeper community-driven experience that hasn't existed before," he continued.
Rather than collecting a variety of collectibles, The Huddle, according to Rosenblatt, goes "explicitly beyond the collectible" – and instead, represents one that can "evolve multiple times throughout the season, taking [the holder] on a real fan journey with Tom and the people in his universe."
Why Football is So Hot Right Now
Looking at the stage we are at right now in tokenizing experiences, American football culture seems to be an active case study for how to properly create that bridge between legacy fandom and NFTs.
"When you love an NFL team the way some fans do, that football fandom [becomes] pervasive and defines cities, towns, and people," Rosenblatt emphasized. "However, fans have limited opportunities to get closer to the game today – whether attending a game, buying memorabilia, or even sports and trading cards. Now, fans are seeking different opportunities to express themselves and get close to the teams and players they love. In Web3, this is a brand-new avenue for those fans to collect, connect, experience, and get closer to other fans, as well as these teams and properties."
"A 'Signature Experience' goes far beyond just the collectible; it's the experience, the community, the access, and the fact that the market has been calling and begging for utility across every NFT project. We will deliver that promise to our community and let people know up front, 'here's what you're going to get for being a part of it for this duration of time,'" Rosenblatt concluded.
In other NFT news, X2Y2s "optional royalty" reignites NFT fee debate.