U.S. Treasury Department Sanctions Tornado Cash – And Crypto Twitter Isn't Happy
Rendering U.S. citizens unable to access their funds.
U.S. Treasury Department Sanctions Tornado Cash – And Crypto Twitter Isn't Happy
Rendering U.S. citizens unable to access their funds.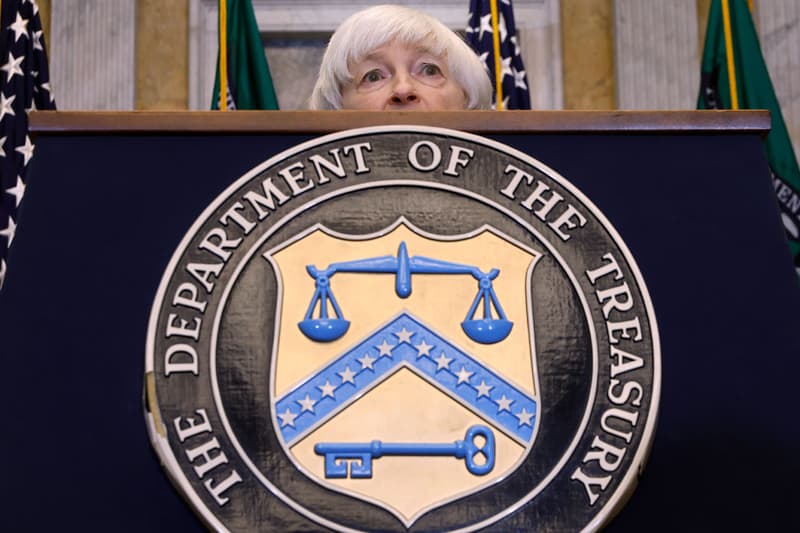 The decision by the U.S. Treasury Department to sanction currency mixer platform Tornado Cash has created outrage and upset across Crypto Twitter.
On Monday, August 8, the Treasury Department's Office of Foreign Assets Control (OFAC) announced sanctions on the platform's operation in the United States, which has also come to affect individuals who held currency like USDC on the platform.
OFAC alleged that since the creation of the platform in 2019, over $7 billion (USD) in virtual currencies has been laundered. It was also used in the hacking of Axie Infinity's Ronin Bridge, which led to the theft of over $600 million (USD) — one of the largest hacks in the industry to date.
The mixer was also used in the major exploit of Beanstalk Farms in April, where over $180 million (USD) was stolen, and most recently in the Nomad exploit, where over $200 million (USD) was drained from the platform.
"Today, Treasury is sanctioning Tornado Cash, a virtual currency mixer that launders the proceeds of cybercrimes, including those committed against victims in the United States," said Under Secretary of the Treasury for Terrorism and Financial Intelligence Brian E. Nelson. "Despite public assurances otherwise, Tornado Cash has repeatedly failed to impose effective controls designed to stop it from laundering funds for malicious cyber actors on a regular basis and without basic measures to address its risks."
The general crypto public seems to be in major disagreement with the department's decision, considering the mixer as just a tool that is not at fault for how individuals might choose to utilize it. Another fallout from the sanction is that American citizens who have funds on the site are unable to access them now and may never be able to.
I'm sure the bad guys will stop using Tornado Cash because it's "illegal"

Just like they don't use illegal weapons, smuggle illegal drugs, or illegally launder money through every means they can find.

Law abiding Americans are the only ones hurt by this.

— Erik Voorhees (@ErikVoorhees) August 8, 2022

Equally infuriating to the public was the decision by GitHub, a code hosting platform, to suspend Tornado Cash's Roman Semenov — who tweeted "is writing an open source code illegal now?"
? Today we are witnesses of a crucial event in @TornadoCash history.

? Tornado Cash Classic UI is now fully open-source

This is a huge step towards (even) more decentralization and transparency.

Fork, code & build with TC DAO anons ?

— ?️ Tornado.cash ?️ (@TornadoCash) July 7, 2022
Now that the code for Tornado Cash Classic is fully open-source, it is assumed by cryptography expert Matthew Green that a number of new forks and derivative platforms will begin to present themselves — creating a "whack-a-mole style" sanction scenario for the Treasury Dept.
In other Web3 news, we may soon need to rethink our NFT privacy — stealth addresses explained.