Web3 Celebrity Trademark Filings Continue To Emerge
As names like Kanye West, Miley Cyrus, and even Popeye the Sailor Man look to enter the space.
Web3 Celebrity Trademark Filings Continue To Emerge
As names like Kanye West, Miley Cyrus, and even Popeye the Sailor Man look to enter the space.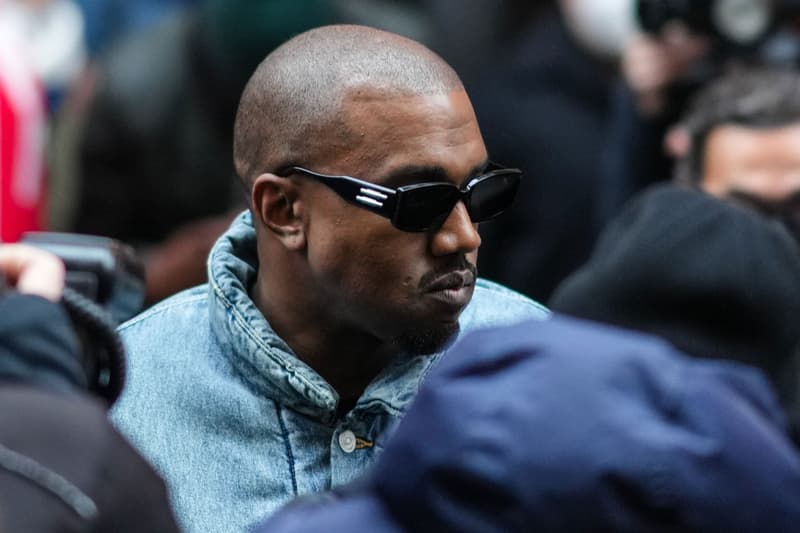 With the growing adoption of NFTs and the Metaverse, a large number of celebrities are looking to bring their brands to the space. While the presence of celebrities in Web3 has been a debated topic on Crypto Twitter, perhaps this next batch of offerings to come will provide true value and onboard fans of the individuals into the space.
In early July, Josh Gerben, a trademark attorney and founder of Gerben Intellectual Property shared his insights into the rapid growth of the Web3 space in regards to filings.
How big is Web3?

Trademark filings for Web3-related businesses have skyrocketed in the first half of 2022.

Our law firm projects that 23,000+ Web3 trademark filings will be made in 2022.

That is a 300% increase over similar filings made in 2020. #Web3 #Metaverse #NFT pic.twitter.com/UxRwC7bhN2

— Josh Gerben (@JoshGerben) July 11, 2022
Of the 23,000 Web3 trademarks Gerben estimates will be filed, here is a look at a few of the most recent celebrity examples and what they have planned for the space.
Paris Hilton
On August 17, Hilton filed trademarks for QUEEN OF THE METAVERSE and CRYPTOWEEN.
The celebrity proposed that she'll use the trademarks for metaverse-based social environments, NFTS, and digital tokens. Indicated products include possible clothing, headgear, footwear, eyewear, perfumes, and more.
Miley Cyrus
Just a day before Paris Hilton, Miley Cyrus filed for her own metaverse trademark, MILEY CYRUS, to be used for the production of virtual goods like clothing, jewelry, sports equipment, and toys.
Popeye the Sailor Man
While not a living breathing human, Popeye is a celebrity in his own right. The company behind the IP, Hearst Holdings, is looking to bring the spinach loving sailor to the metaverse.
Under a trademark filing for the iconic character on July 22, Hearst indicated that it would like to bring collectibles in the form of art, sneakers, watches and more — supported through authentication by NFTs.
The Rock
XFL, a sports league co-owned by The Rock is looking to make a splash in sports entertainment in the metaverse. In its trademark filing on July 21, the league proposed offerings ranging from virtual goods for the metaverse, NFTs, and a subscription based sports entertainment platform.
LeBron James
Also filing at the intersects of sports and Web3, LeBron's company Uninterrupted filed for the trademark SHUT UP AND DRIBBLE. Indicated offerings include virtual goods like clothing, footwear, art, and toys.
Snoop Dogg
The iconic West Coast rapper has been up to a number of Web3 initiatives lately, from his Bored Ape themed music video and album cover with Eminem to his partnership with the Food Fighters Universe.
In mid June, Snoop filed for the trademark UNCLE SNOOP's, which he indicated would be used for virtual cannabis, virtual smoking paraphernalia, and virtual clothing — through "image, audio and video NFTs."
Kanye West
Under Mascotte Holdings Inc, West who was previously not in favor of NFTs, filed for the trademark of YEEZUS. The June 1 filing indicated a wide range of use cases from amusement parks to NFTs, as well as blockchain-based currencies.
Earlier in the year, a number of other high profile names made trademark filings, including Gary Vee with a filing for a Web3 consulting company, Billie Eilish for the use of NFTs, virtual currencies and digital collectibles, as well as the Notorious B.I.G. LLC for the use of NFTs and more.
With the jury still out on celebrity involvement in the Web3 space, these new offerings are a chance to change the narrative.
In other news, Matt Gondek is the latest artist to burn his work through NFTs.