a16z Announces "Can't Be Evil" Licenses to Establish a Baseline for NFT Rights
With a goal of helping creators and communities unlock their assets full potential.
a16z Announces "Can't Be Evil" Licenses to Establish a Baseline for NFT Rights
With a goal of helping creators and communities unlock their assets full potential.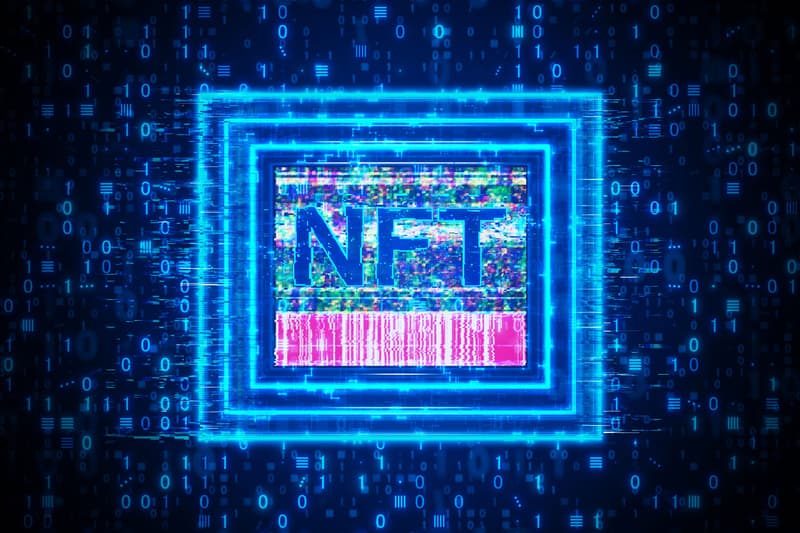 Anyone who has been in the NFT space for any significant amount of time is likely to have seen legal battles play out in regard to intellectual property (IP). With the space being relatively new, clarification or standard legal templates have been scarce — often creating confusion and risk of exploitation.
To address this, a16z revealed what it calls "Can't Be Evil NFT Licenses," its own templates for navigating IP, spearheaded by Miles Jennings and Chris Dixon.
1/ Today we're thrilled to be launching a slate of open sourced "Can't be Evil" NFT licenses. These licenses are designed specifically for NFTs and were inspired by 20-plus years of work by the Creative Commons. https://t.co/HodHFRvAuH

— miles jennings (@milesjennings) August 31, 2022
"Why call them 'Can't be Evil'? Because blockchains enable a new version of the internet where people don't necessarily need to trust each other or companies to transact," explained Jennings in a tweet, adding that "it's not the hope of Google's 'Don't Be Evil', it's the certainty that people can't be."
Through the trustless set of templates, the firm has identified a few main goals, including the mitigation of legal risk, increased IP protection for creators, establishing a baseline for NFT holder's rights, and helping creators and related communities unlock their full financial potential.
In the case of individuals, it would help to clear up the confusion as to what rights they are receiving when purchasing an NFT — creating easy-to-understand rights that would be unable to be changed and that are enforceable by law.
As of now, the firm has announced six different licenses, ranging from personal to commercial use privileges. One of which building on cc0, allows for commercial use of NFTs by individuals even if they do not own the asset.
6/ The six CBE licenses we're publishing today are also designed to be broadly applicable and provide a variety of options for users to select from. We hope this lowers the barrier to entry for artists, creators, and anyone interested in getting into the NFT ecosystem. pic.twitter.com/tQ8bhcEkFo

— miles jennings (@milesjennings) August 31, 2022

Of the six licenses, two have been specified to be revocable or subject to cancelation regarding use of hate speech — which in this case is classified as using the NFT Media in "a way that is unlawful, defamatory, harassing, abusive, fraudulent, racist, hateful, vulgar, cruel, illegal or obscene, or that promotes any such activity." The two licenses in question are the Non-Exclusive Commercial Rights & Termination for Hate Speech license (CBE-NECR-HS) and Personal Use License with Termination for Hate Speech license (CBE-PR-HS).
While the public reception of the announcement has been mostly positive, there are those who that argue the language of the Hate Speech licenses is too vague or ill-defined. The user further critiqued that the implications are too unclear in the case of NFTs, which live forever on the blockchain. Others simply stated that the abbreviations of the licenses were perhaps too long and potentially confusing in contrast with something like cc0.
While new to NFTs, the underlying concepts here are not new to the world of IP. Jennings shared that the base structure of these licenses are inspired by the over 20-plus years of work that has been done by the Creative Commons — the non-profit organization behind the popular cc0 license which has already seen application in the NFT space.
Over the last two decades, the Creative Commons has worked to inspire the sharing of knowledge and other assets to promote the advancement of new technologies, education, culture, creativity, and more. Stating that through CC-licenses innovation and progress can be built incrementally.
Like anything, there will always be two sides, and even the Creative Commons cc0 license is still a hot topic of debate in the world of NFTs — however, it is hopeful to see firms like a16z working to establish a sort of standardization and baseline that is needed in the space to protect both creators and communities alike.
In other news, Warner Records launches a Web3 record label with "Probably Nothing," read the exclusive here.