Azra Games Unveils 'The Hopeful' NFT Collection For Its Upcoming Gaming Universe
Utilizing Magic Eden's Launchpad to present gamers with a Play Forever Pass for the upcoming Legions & Legends game.
Azra Games Unveils 'The Hopeful' NFT Collection For Its Upcoming Gaming Universe
Utilizing Magic Eden's Launchpad to present gamers with a Play Forever Pass for the upcoming Legions & Legends game.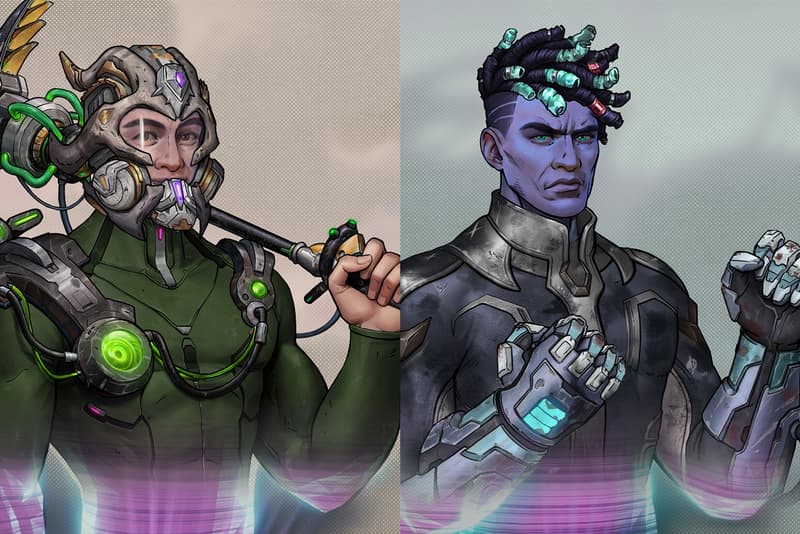 Azra Games is launching its first NFT collection on Magic Eden's marketplace as a "Play Forever Pass" to the impending games set to join the Azra Games universe.
On September 28, the Web3 game studio, Azra Games will debut "The Hopeful" – a collection of PFP digital assets that will grant users exclusive access to special benefits and the Azra Games community.
We're minting The Hopeful NFTs on Magic Eden's Launchpad on 9.28.22.

Major announcements every Wednesday until mint.

Probably something. pic.twitter.com/3hdZRRGnJr

— Azra Games ⚡️ (@AzraGames) September 7, 2022

Holders of The Hopeful project will receive beta admission to Azra Games' titles, entry to private Discord channels, VIP treatment in the gaming platform, and other yet-to-be-disclosed surprises.
"Azra's first NFT art collection is inspired by the pioneering spirit of the Web3 community and the shared aspiration of hope for the promise of Web3," stated Mark Otero, Azra Games CEO and Founder. "Our collection's name The Hopeful reflects both that promise and the spirit. The graphic novel art style is a tribute to the golden age of comics where Azra's Paul Martin, a former Marvel comic artist, led the finaling style. We are excited to partner with Magic Eden to bring our mint to all the crypto hopefuls."
The Hopeful NFTs will also serve as part of the company's upcoming Legions & Legends sci-fi-themed Ethereum-powered blockchain game. The collection's title originated from the name of the workers and misfits of the Genesis Merchant Company – "The Hopeful" pioneers who discovered the Corvus Galaxy featured in Legions & Legends.
The first announced game coming from Azra Games, Legions & Legends will invite players to battle in a "Collectible and Combat role-playing game" – in which gamers will trade NFTs and earn rewards in the immersive playable experience.
Azra Games recently closed a $15 million USD seed round through Andreessen Horowitz (a16z) with contributions from other supporters like NFX, Coinbase Ventures, Play Ventures, and other Web3 investors.
The firm is on a mission to blend the purest form of gaming with modern Web3 technology to bring P2E games into the new digital landscape. Azra Games is led by the notorious game designer, Mark Otero – who directed Electronic Art's Star Wars: Galaxy of Heroes.
This announcement also comes while Magic Eden, the community-centric platform increases its focus on its gaming vertical to promote NFT gaming with support and financial resources.
"We're excited to mint The Hopeful collection on Magic Eden's Launchpad and give our community first-look access to the magical universe that the Azra Games team is creating. Gaming is a huge focus of ours and we're thrilled to be working with Azra's team of experienced builders to make further inroads in Web3 gaming," stated Jack Lu, CEO and Co-Founder of Magic Eden.
After Magic Eden integrated its marketplace with the Ethereum blockchain in August, the firm debuted its ETH-friendly launchpad –consisting of assistance and tools for creators to launch simple and secure minting processes for a variety of approved projects.
"Ethereum has needed a high quality launchpad like Magic Eden, and we are thrilled to be able to use it to mint The Hopeful. This initial collection is special for our studio, and we are excited to partner with the talented people at Magic Eden," stated Ken Walton, VP of Growth at Azra Games.
The firm also unveiled the Magic Eden List, an allowlist management tool for NFT developers. Since the ETH integration, the platform began unveiling cross-chain features such as a drop calendar to allow collectors to view the NFT space's most sought-after future mints on a range of blockchains.
In other NFT news, David Bowie's estate to launch a collaborative NFT series.