Bank of America Says The Merge May Increase Institutional Adoption
Specifically due to lowered energy costs.
Bank of America Says The Merge May Increase Institutional Adoption
Specifically due to lowered energy costs.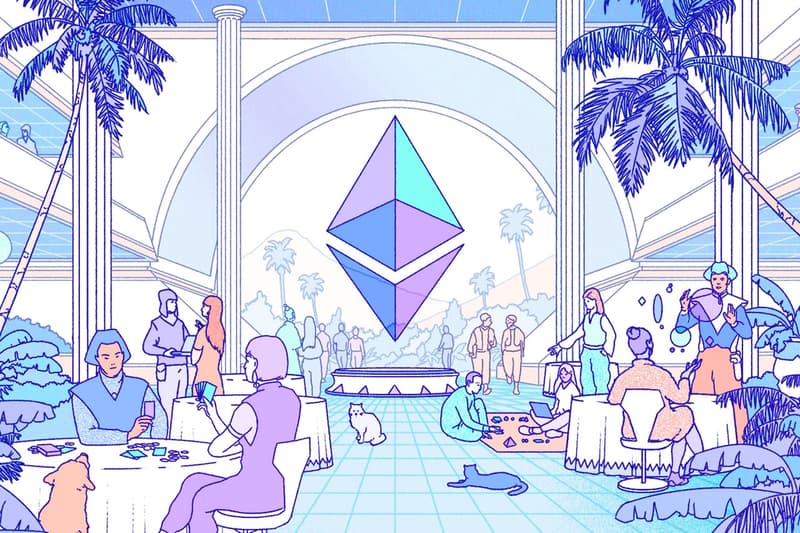 With Ethereum's The Merge right around the corner, it is all anyone is talking about. The upgrade will affect each sector of crypto differently, with most of the focus on retail users. The update is also poised to have an impact on the adoption of ETH by institutional players as well.
The Merge in its simplest form will see the Ethereum Network become more energy efficient by removing the need for mining — this is done through a move to Proof-of-Stake (PoS) from its current Proof-of-Work (PoW) consensus. The shift to the PoS network will make the network more scalable, secure, and sustainable, but as some experts on the topic have pointed out, this doesn't happen overnight.
The #ethereum merge is a fundamentally bullish event for $ETH!
- 99.9% less energy use
- 90% cut in emissions
- Deflationary with EIP 1559
- Better economics compared to POW

But… none of that has a big impact overnight, and it already appears sell the news could be in effect!

— Lark Davis (@TheCryptoLark) September 13, 2022
As the update approaches the space has seen PoW diehards look to create hardforks and several misconceptions and opportunities shared surrounding the shift.
Now, The Merge is catching the attention of institutional players like Bank of America, who say that "the significant reduction in energy consumption post-Merge may enable some institutional investors to purchase the token that were previously prohibited from purchasing tokens that run on blockchains leveraging proof of work (PoW) consensus mechanisms," according to a note from BoA analysts Alkesh Shah and Andrew Moss.
Bitcoin has also been capturing the interest of institutions, with a report from the Wall Street Journal indicating that Fidelity is possibly looking at offering Bitcoin trading to individual investors on its brokerage platform. "A bird told me that Fidelity, a little bird in my ear, is going to shift their retail customers into crypto soon enough," Bitcoin billionaire Mike Novogratz said during a speech at the SALT Conference. "I hope that bird is right. And so we are seeing this institutional march."
As Ethereum shifts to PoS, it will be interesting to see which cryptocurrency institutions begin to favor, as well as the mass offerings that are to come for retail investors — ultimately increasing the adoption of crypto as a whole.
Update: Following the news, Charles Schwab, Citadel and Fidelity announced on Tuesday, September 13, the launch of "EDX Crypto Exchange".
The announcement stated that the new exchange will provide "safer, faster and more efficient cryptocurrency trading." Others joining the consortium include Citadel Securities, Paradigm, Sequoia Capital, and Virtu Financial — with more expected to partner with EDX following its launch.
Leading the exchange as CEO will be a former senior executive from Citadel Securities, Jamil Nazarali. The exchange is said to be for both institutional and retail investors.
In other news, Starbucks brews up a new NFT rewards program with Polygon.