Bud Light Carries Out Its NFL Sponsorship With NFT Campaign
Kicking off the football season with Web3 participation for sports fans.
Bud Light Carries Out Its NFL Sponsorship With NFT Campaign
Kicking off the football season with Web3 participation for sports fans.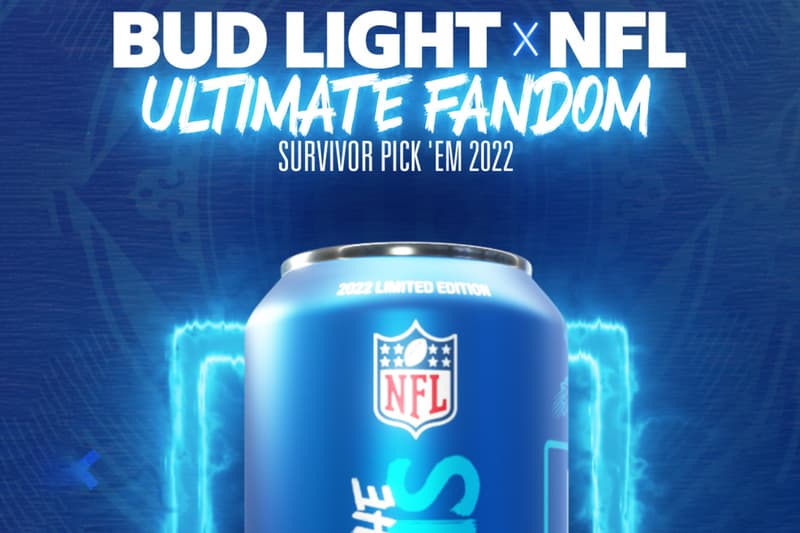 1 of 2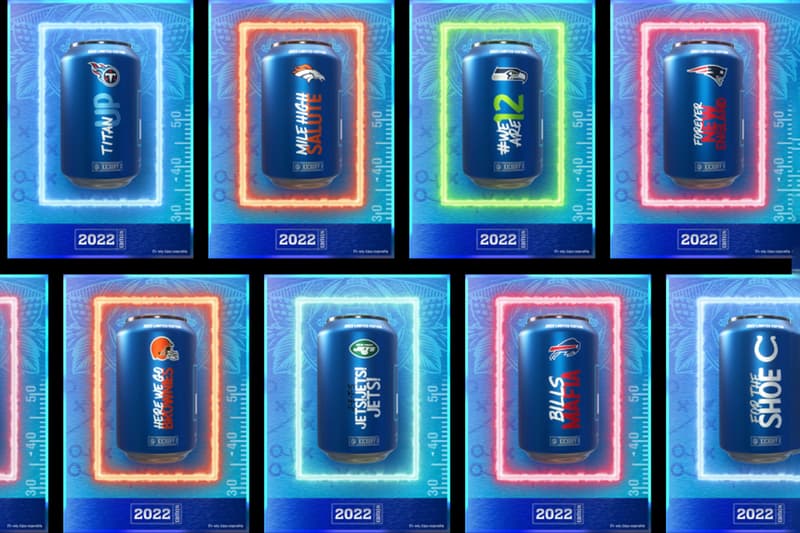 2 of 2
Bud Light, the formal beer sponsor of the NFL has launched "Bud Light x NFL Ultimate Fandom – Survivor Pick 'Em 2022."
With the recent start of the 2022 NFL season, 21+ football enthusiasts will have a new way to engage with their favorite teams through NFTs.
Going on sale this Monday, October 3, each Bud Light x NFL Ultimate Fandom digital token can be purchased for $50 a piece using a Dapper Wallet.
Built on the Flow blockchain, the NFT artwork will replicate Bud Light's cans limited-edition NFL packaging across all 32 teams in a digital world.
In partnership with Vayner3, Gary Vee's Web3 consulting arm, the NFT collection has been carefully crafted with sports fans in mind.
Beginning October 13, the NFTs will function as a pass of entry to the Survivor Pick'em tournament — an online competition running throughout the duration of the football season.
Participants will be able to compete based on IRL team performances in exchange for a variety of rewards such as NFL jerseys, Super Bowl LVII tickets, a year's worth of Bud Light beer, and future utilities to be revealed after this season.
Furthermore, users will be presented with the opportunity to collect NFT ALL DAY Moments – the officially licensed NFT project of the NFL and Dapper Labs.
Since 2011, Bud Light has been the NFL's official beer sponsor, replacing Coors Light for a $1.2 billion USD deal.
The notable partnership between Bud Light and the NFL has great attention marking it the most-recognized sponsorship in sports, beating NASCAR's alliance with Coca-Cola, according to Sponsor Breakthrough's 15th annual study.
Bud Light strives to maintain a presence in football all year round, emphasizing the beermaker's role in sports and fandom culture through a variety of creative promotions, advertising, and events.
Through the development of Bud Light x NFL Ultimate Fandom, Bud Light will continue its brand's influence in a novel way aligned with today's NFT revolution and Web3 expansion.
Tapping into sports fanatics' parallel digital asset obsession and collecting, Bud Light is focusing on boosting fan engagement by bringing sports card trading and game betting into the digital landscape.
Leveraging blockchain capabilities with sports followers' devotion toward athletes and teams, Bud Light x NFL Ultimate Fandom will be combining the two in an interactive virtual way.
Web3 had significantly touched the sports industry through the thousands of sports-themed NFT collections, blockchain-authenticated game tickets, and possibilities for teams to receive crypto-based salaries.
Web3-based companies have capitalized on the opportunity to drive mainstream adoption through various partnerships as the sport's space has historically reacted well to moves with emerging markets.
Crypto.com purchased the previously known, Staples Center – home to the Los Angeles Kings, Lakers, and Clippers as well as the Philadelphia 76ers' official jersey patch partner.
The Houston Texans have also begun to sell game suites through crypto purchases, fostering momentum in bridging the gap between team and fan experiences.
In other NFT news, Veneda Carter ventures into NFTs for BlockBar's newest Hennessy drop.