Bulgari Opens Its Pop-Up Metaverse Store Ahead of 2022 Resort Collection Showcase
Welcoming users to "Bulgari World" at its Parnas Hotel Jeju.
Bulgari Opens Its Pop-Up Metaverse Store Ahead of 2022 Resort Collection Showcase
Welcoming users to "Bulgari World" at its Parnas Hotel Jeju.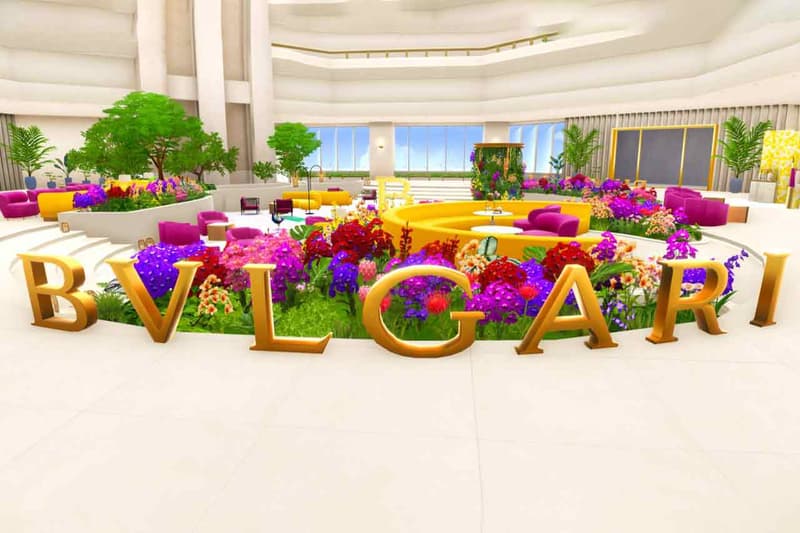 On Wednesday, the LVMH Italian luxury brand, Bulgari, has launched its "Sunset in Jeju" pop-up store inside the brand's new metaverse, "Bulgari World." The digital experience is hosted by Asia's largest metaverse platform, Zepeto.
An exclusive virtual world — #Bulgari @zepeto_official — opens in the #Multiverse today, featuring a digital "Bulgari Sunset in Jeju" store. Join #Lisa for the live, virtual opening event. pic.twitter.com/b36PBmsF5x

— Bulgari (@Bulgariofficial) August 31, 2022
Bulgari is refashioning its physical retail store and café from South Korea's, Parnas Hotel Jeju, into the metaverse — for visitors to experience the IRL location online from any location. The luxury house will also be showcasing its 2022 Resort Collection in the metaverse version of Sunset in Jeju, immersing its customers into the warm and tropical summer feel of enjoying drinks and sweets.
Once inside the metaverse, Bulgari's visitors will enjoy a relaxing cup of coffee or pay in quests — in exchange for Bulgari prizes. Users are also able to experience the brand's various lines of high-end watches, jewelry, and clothing on their avatars inside Zepeto's mobile and desktop applications.
With more than 320 million users worldwide, Zepeto's metaverse also serves as the stomping grounds for Gen-Z, which comprises 80% of its user base. Having a significant impact on the rising generation, the platform is an ideal venue for brand exposure.
Bulgari's global ambassador, Blackpink Lisa, launched her Zepeto avatar inside the metaverse event — interacting live with visitors, participating in virtual activities, and taking selfies with guests.
BLACKPINK Lisa is visiting ZEPETO!
What is she up to in BULGARI World?
Meet her at 5PM KST in 'Play with Lisa real time' room!@Bulgariofficial #ZEPETO #BULGARI #LISA pic.twitter.com/kFCyF9LwKc

— ZEPETO (@zepeto_official) August 31, 2022

Since 1884, Bulgari has continued to prioritize innovation by expanding its silver watches into fragrances, leather goods, and now, its exploration of the metaverse.
In June, Bulgari previously unveiled its digital activation at VivaTech, Europe's technology-focused startup event. Through the LVMH Pavilion, the brand launched an online metaverse to provide guests with a preview into the brand's Web3 future.
During VivaTech, Bulgari also announced its newest invention the "Octo Finissimo Ultra" – the world's thinnest mechanical watch. The brand issued 10 limited-edition watches through exclusive NFT artwork which guarantees the piece's authenticity on the blockchain. Extending the watch outside its tangibility, the Octo Finissimo Ultra features an engraved QR code that represents ownership of the NFTs.
In other metaverse news, Jimmy John's now has its own metaverse experience in Decentraland.