David Bowie's Estate To Launch A Collaborative NFT Series
Blending together trending NFT artists and Bowie's real-life components in fresh digital works.
David Bowie's Estate To Launch A Collaborative NFT Series
Blending together trending NFT artists and Bowie's real-life components in fresh digital works.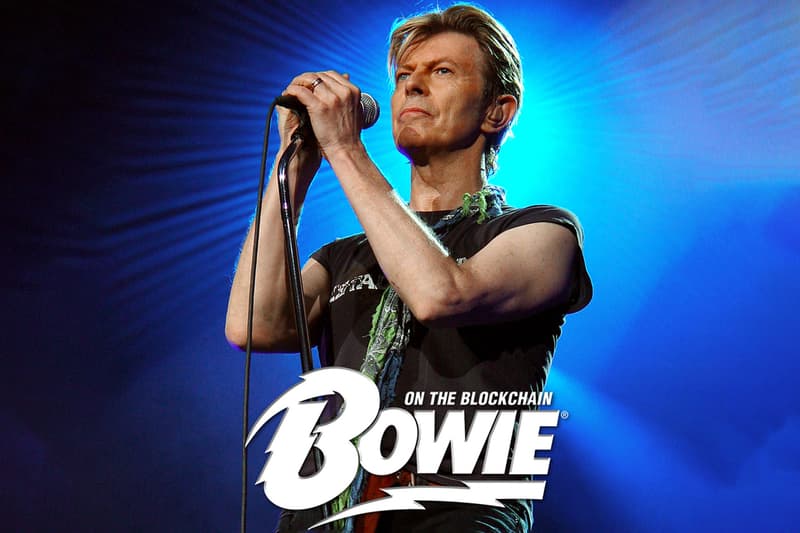 The David Bowie estate is bringing the iconic musical figure to the blockchain with the announcement of a new NFT collection.
Nine of today's recognized NFT artists have been brought together for "Bowie On The Blockchain" — creating their own digital interpretation of Bowie's influence and special personal flair.
Launching on September 13, the NFT collection's profits will benefit CARE, the leading organization for fighting poverty — in which Bowie's widow serves as the Global Advocate.
The Bowie On The Blockchain collection will premiere on OpenSea's NFT marketplace which was developed in collaboration with Andrew D. Keller's Web3 firm, We Love the Arts, and film producer, Joaquin Acrich.
The first of its kind NFT sale highlights today's digital rendition of Bowie's innovative work created by Defaced, FEWOCiOUS, Glam Beckett, JAKE, Jonathan Wolfe, Lirona, Nadya Tolokonnikova of PussyRiot, Osinachi, and Young & Sick.
??? AHHHH I AM SO EXCITED here's a sneak peak of the sculpture I made for the @DavidBowieReal Estate wearing ONE OF HIS ORIGINAL OUTFITS to benefit CARE ?❤️ I can't wait to show you the rest of the piece when it reveals this Thursday ?? pic.twitter.com/mJK40g1sA5

— FEWOCiOUS (@fewocious) September 6, 2022
"David Bowie is an icon and a trailblazer in every way, and we're honored to partner with his team to bring his legacy into web3," said Ryan Foutty, VP of Business Development at OpenSea. "This incredible collection brings together some of the most groundbreaking NFT artists with Bowie artifacts to bring a new generation of fans together in web3."
All of the project's artists were given the opportunity to incorporate items from Bowie's archive in bringing his work to life in NFT form.
The artifacts pulled from Bowie's lifetime have each been constructed in the artist's own way — some as musical guiding forces for paintings and others in fashionable physical statues.
Sneak peak of my illustration for @DavidBowieReal ⚡️
What an honor to be invited to create a tribute piece for such a legendary artist! I'm excited to reveal the full artwork on Thursday! pic.twitter.com/rNT06rH211

— Glam Beckett (@GlamBeckettArt) September 6, 2022
"This is a once-in-a-lifetime opportunity to engage with the Bowie Estate as well as this group of artists, all of whom I have immense respect for. I hope that this collection we have created simultaneously serves to record the ethos of Bowie On The Blockchain, as well as spotlight a wildly talented group of artists and an exciting new space for the arts," shared Andrew Keller, Co-Founder of We Love The Arts.
Known as one of the most influential musicians of the 20th century, Bowie was also a painter and devoted art collector during his time. The singer-songwriter was a trailblazer in creating and supporting anything original, regardless of the medium.
This tribute pays homage to Bowie's dedication to utilizing unique methods and modern technology to generate new forms of art.
The artists hope this collection sparks inspiration for other estates and notable legacies to explore Web3 and discover novel ways to engage with fans.
Honoured to be working with the @DavidBowieReal estate! Can't wait to share the full painting ?✨ pic.twitter.com/ZbFXqeyEmy

— Jonathan Wolfe (@JonathanWWolfe) September 6, 2022
Likewise, musicians from a range of genres have begun adopting NFTs into their work such as Snoop Dogg, Justin Blau, and Steve Aoki.
This past July, Biggie Smalls's estate brought his heritage to digital life through "The Sky's the Limit" NFT Series which invited fans to collectively license one of the rapper's most infamous freestyles.
In other NFT news, SHOPX aims to revolutionize E-Commerce with Web3 integrations.