A Whole New World: Disney Seeks 'Emerging Tech' Lawyer to Drive Its Vision for Next-Gen Storytelling
To continue building out its "third dimension of the canvas" through its understanding of theme park visits data and consumer streaming habits.
A Whole New World: Disney Seeks 'Emerging Tech' Lawyer to Drive Its Vision for Next-Gen Storytelling
To continue building out its "third dimension of the canvas" through its understanding of theme park visits data and consumer streaming habits.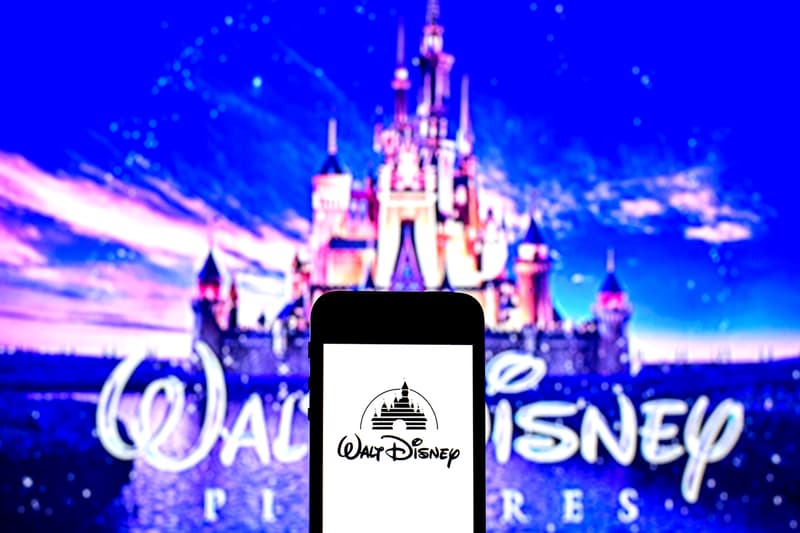 The Walt Disney Company posted a job listing on Monday, September 23, in search of a corporate attorney to focus on transactions involved with emerging technologies, helping to push Web3's era as the future of entertainment.
Clarifying its position in building towards Web3, Disney structured its recent job posting specifically stating its need for legal assistance with emerging tech, including "NFTs, blockchain, metaverse, and DeFi."
The prospective attorney, according to the listing, would be responsible for providing "full product life cycle legal advice and support for global NFT products, partnering with Disney's collective intellectual property and range of business ventures in planning its ongoing/future Web3 projects in what Disney describes as "an accelerated and aggressive timeline."
As one of the most valuable entertainment conglomerates in the world, Disney's participation in the internet's next revolution is undoubtedly inevitable.
A recent Reuters interview at the D23 Expo, revealed that Disney's Chief Executive, Bob Chapek, has worked very hard to avoid using the "M-word," or metaverse, in characterizing the company's technological tectonic shift in how it will leverage its IP to enhance its future storytelling plans.
Indeed, Disney's fascination with new worlds and storytelling isn't anything new, as its vision dates back to as early as 1928, which set the course for what is arguably, today's most powerful and influential form of intellectual property that would forever change the lives of children and entertainment.
Before Mickey Mouse, there was Oswald the Lucky Rabbit, a short-lived character that appeared in a silent 1928 black and white film that the young Disney didn't actually have the rights to – forcing him to part ways and eventually follow up with the creation of Mickey Mouse and forming The Walt Disney Company.
Appointing Mike White, SVP of Next-Gen Storytelling
In February, Chapek appointed Mike White as senior vice president of "next-generation storytelling and consumer experiences," to help build out Disney's emerging technologies strategy.
Prior to joining Disney in 2011, White hailed from the Apollo Group after spending nearly a decade working at Yahoo – taking on various leadership roles across numerous Disney divisions, including its parks and products/experiences.
In 2020, Disney's former executive vice-president of digital, Tilak Mandadi, shared a post to LinkedIn that hinted at the entertainment conglomerate's interest in creating a theme park metaverse, where the "physical and digital world converge" through wearable devices and mobile phones.
Virtual-World Simulator Patent
Disney was also granted a patent by the USPTO for a "virtual-world simulator in a real-world venue" in December 2021. The patent filing also elaborated that this would be a technology that could "track a moving perspective…of a user in the real world," without the need for goggles or external devices for its 12 theme parks worldwide.
In other words, Disney would be providing an experience similar to what consumers would have by simply wearing a VR headset.
Accelerator Program
As part of its 2022 Accelerator Program, which launched in 2014, Disney chose six Web3-based companies to join its program, including, Obess, Red6, Polygon, Lockerverse, Flickplay, and Inworld.
The Accelerator chose Polygon as its blockchain partner, which resulted in Polygon's token price rising over 20% following the July announcement.
Lockerverse, a Web3 platform focused on culture-defining stories, as well as Flickplay, a Web3 AR company, both concentrate on developing IRL experiences through digital simulation.
AR and NFTs
Earlier this month, Disney offered its fans a new AR experience via Disney+, in collaboration with the short film, "Remembering." Bringing a 2D TV screen to life, the 8-minute movie connects with iOS devices to display surreal AR components for its viewers.
Last year, Disney unveiled its "Golden Moments" NFTs, a series of collectibles that resembled gold statues inspired by stories from Disney, Pixar, Star Wars, and Marvel.
In November 2021, Disney announced its partnership with VeVe to give collector's the opportunity to accumulate 11 different NFTs.
NFT holders are afforded a 3 to 12-month membership to Disney+ streaming services, courtesy of VeVe.
VeVe launched its most recent collection, "The Art of Disneyland Paris Series," on September 25, which consisted of animated NFTs to celebrate Disney's 30th Anniversary of magical memories in its Paris theme parks.
What's Next?
Disney's recent job posting signals the next major step in drawing out its newest chapter in next-gen storytelling, by leveraging what it already knows about its "Disney fan" and curating personalized experiences.
Awaiting to see Disney's exact role in Web3, the company may be the drive that the entertainment space needs to provide today's new generation of "Disney fans" with a unique, immersive way to interact and engage with their favorite characters and brands, including LucasFilm, Pixar, and Marvel.
In other metaverse news, Could a metaverse-born magazine be the change that journalism needs?