Erica Reiling Is Helping Fight Childhood Abuse Through NFTs and 'The Venus Fund'
Showcasing another use case for how NFTs and philanthropy can work side-by-side to provide non-traditional solutions to real-world problems.
Erica Reiling Is Helping Fight Childhood Abuse Through NFTs and 'The Venus Fund'
Showcasing another use case for how NFTs and philanthropy can work side-by-side to provide non-traditional solutions to real-world problems.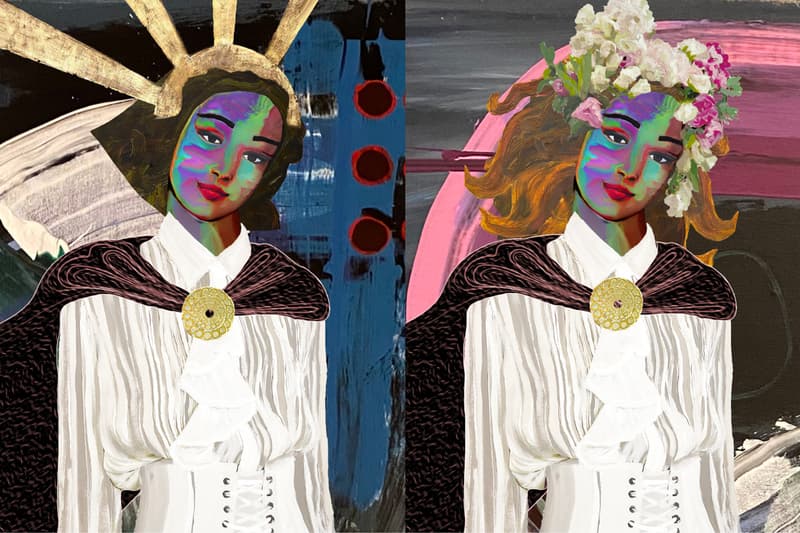 Artist and founder, Erica Reiling, has unveiled her newest project with CryptoVenus and The Venus Fund, which will offer NFTs in support of the Texas-based nonprofit, Upbring Innovation Labs (UIL).
UIL, a division of Upbring, a 501(c)(3) nonprofit, helps break the cycle of child abuse by empowering children, families, and communities to create earned revenue streams and sustainable impact at the intersection of social enterprise, new technology, and data. Through its partnerships with startups, entrepreneurs, and visionaries, UIL explores ideas in child well-being.
Today's debut has Reiling unveiling five 1/1 NFTs to be auctioned in a fundraising effort for Upbring, that will specifically help provide financial aid to UIL's Crypto Endowment Fund for Better Childhoods, a fund fueling innovation in child well-being powered by The Giving Block.
Reiling, an award-winning artist based in New York City is recognized for her work that focuses on themes of mindfulness, self-love, and humanity's collective divinity. Bringing her artistic talents into the metaverse, Reiling released CryptoVenus in February 2022, a collection of 10,00 hand-painted NFTs representing women from different backgrounds.
"I wanted any woman to be able to see herself in CryptoVenus so it was important to me to include many different faces (over 20), a wide range of complexions, and upwards of 80 hairstyles. The passion and energy comes from the different outfits and accessories and ways these goddesses choose to express themselves — some are very simple and some are quite elaborate," shared Reiling.
Reiling is leveraging the community and resources of Web3 to launch "The Venus Fund," a nonprofit vertical for supporting women artists with mentorships, education, and capital funding. With a lack of diversity among cryptocurrency investors, Reiling is actively working to create the necessary accessibility so that she can provide financial education to underrepresented groups with a focus on crypto and DeFi.
"NFT fundraising is a chance to increase your visibility. Crypto and NFT donors are a distinct, uniquely generous audience with their own set of values when it comes to personal finance and philanthropy," said Reiling. "As more money enters the NFT space from investors and collectors, the potential for fundraising increases. When a creator is doing well, they have the ability to donate more. It's a nice feeling that we can connect with a new audience just by doing something that we love, and also do some real good along the way."
Reiling has harnessed her physical art skills in the world of NFTs to provide a new and modern way to fundraise, build a community, and diversify revenue streams with crypto donations. In crafting her campaign strategy into NFTs, Reiling has encouraged the art community to make a positive impact while supporting her digital artwork.
"We value the synergy between our mission and the mission of CryptoVenus to empower women through Web3. At Upbring we strive to empower the children in our care— fostering growth, healing, and a self-love that is so often lacking when a child has experienced abuse and/or neglect. Together, Upbring and CryptoVenus are building a better tomorrow for our children," shared Ryan Park, VP of Innovation at Upbring.
Other philanthropists in the Web3 space have joined Reiling and the CryptoFund, including ArtBlocks founder Erick Calderon, who personally donated $25,000 USD to the fund.
The Rise of NFT Fundraising
Since NFT fundraising has picked up recent encouragement, artists and brands have used digital assets to connect with a younger donor demographic, emerging out of the Web3 space.
In 2020, almost 50% of all crypto investors donated at least $1,000 to charity, compared to only 33% of the general population.
Nonprofits are recognized as early adopters of crypto payments, as initially seen back in February, after Russia invaded Ukraine. Since nonprofits and DAOs began intersecting, philanthropy has also started to plant its roots within fashion and sports, with charities like the American Cancer Society, American Red Cross, and United Way taking up crypto as a new mechanism for relief and aid.
As a leading crypto donation solution, The Giving Block, provides an ecosystem for nonprofits and charities to fundraise using Bitcoin and other digital assets. In 2021, nonprofits using The Giving Block received $12.3 million USD in cryptocurrency donations from NFT-related charitable giving initiatives.
The Giving Block also predicts that the NFT community's charitable donations will likely rise to over $100 million USD in crypto by 2025.
In other NFT news, Introducing QQL, a generative art project by Tyler Hobbs and Dandelion Wist.