Exclusive: Matt Gondek on Art and Web3
Plus an in-depth look at the inspirations behind his latest NFT project.
Exclusive: Matt Gondek on Art and Web3
Plus an in-depth look at the inspirations behind his latest NFT project.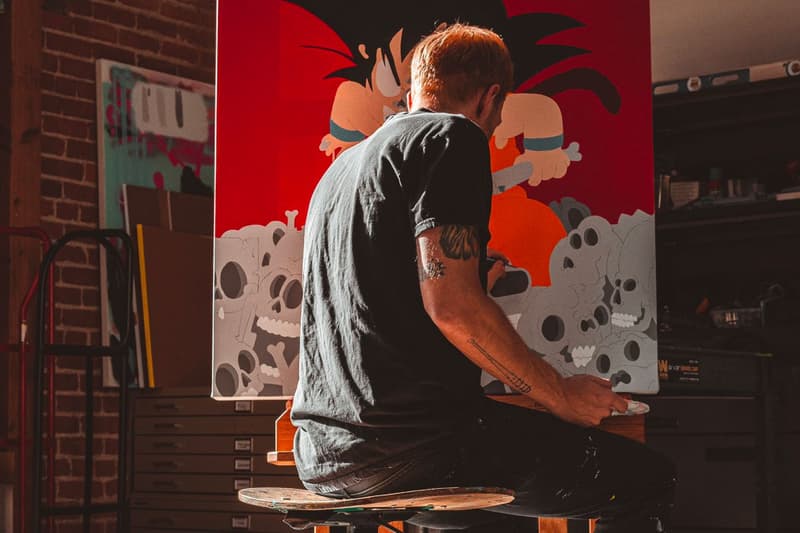 1 of 6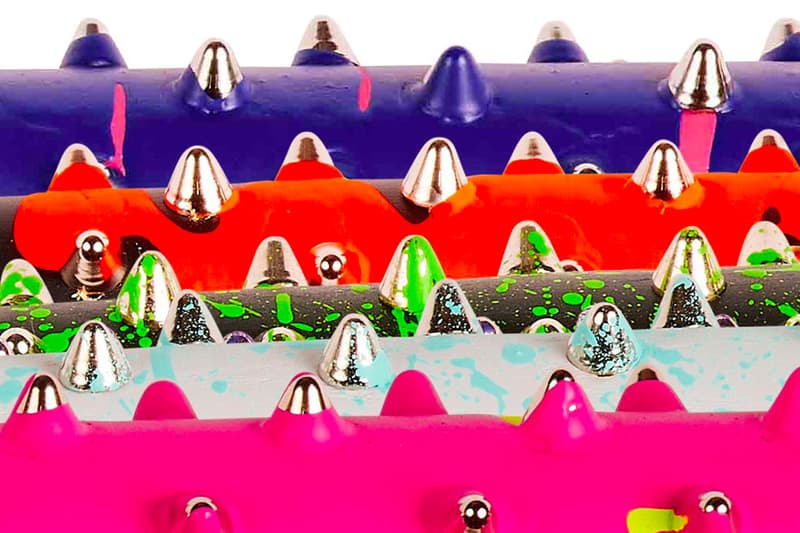 2 of 6
3 of 6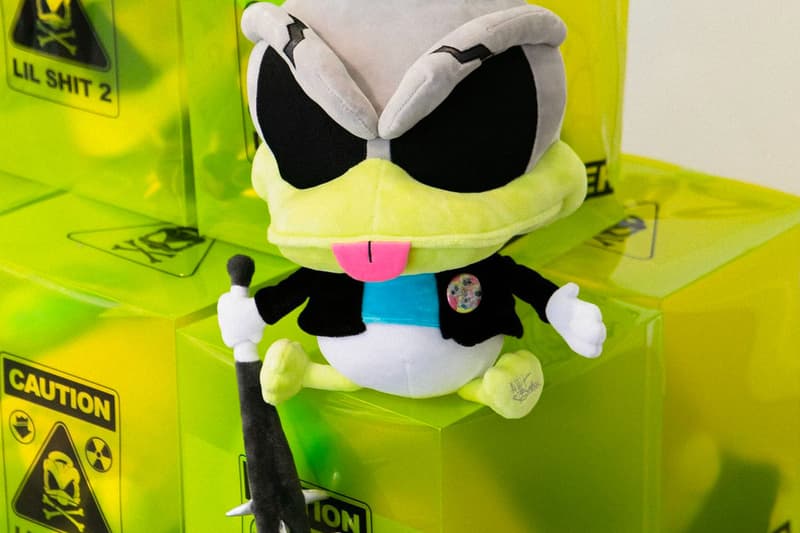 4 of 6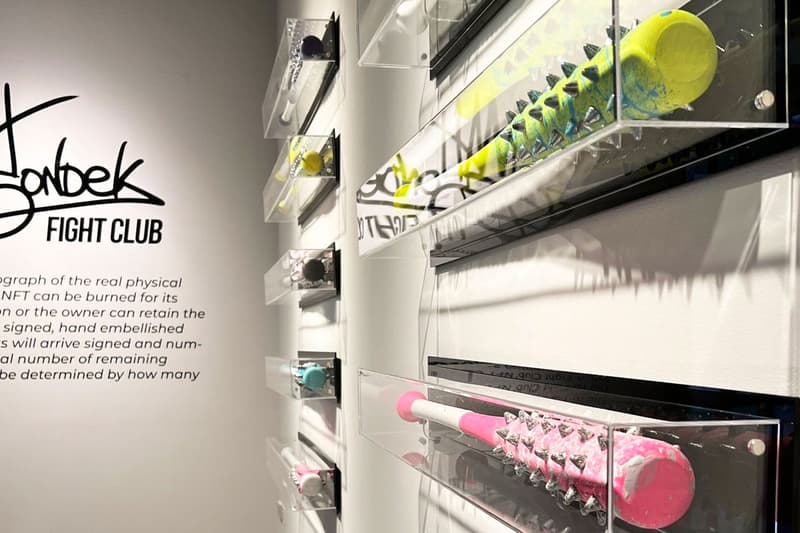 5 of 6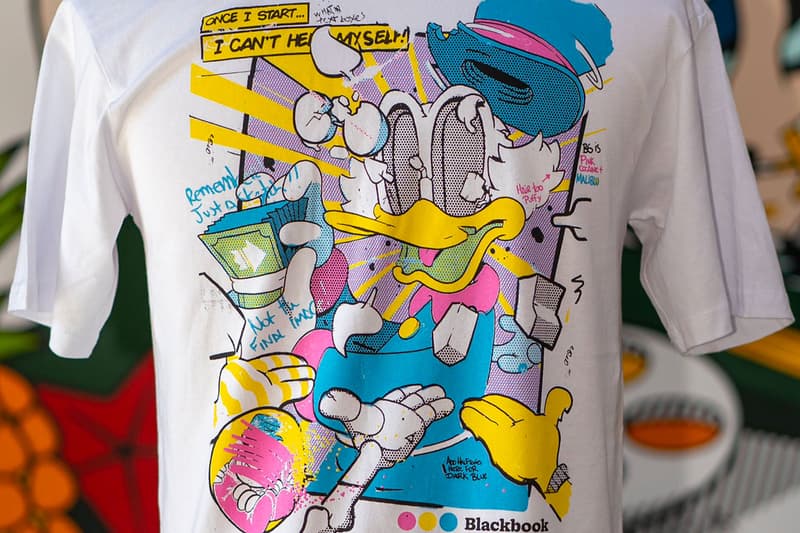 6 of 6
Originally from Pennsylvania, Matt Gondek is a multi-talented and multidisciplinary artist. The themes of his works embody deconstructed concepts with nostalgic pop, comic, and street art stylization. Throughout his time as an artist, Gondek has deployed several different mediums, including wall art, paintings, graphic illustration, sculptures, and more.
In this exclusive interview, the artist shares his thoughts on Web3 and NFTs with Hypemoon, as well as how they've played a role in his journey, and what they might mean for the future of the art world.
Early Work
Gondek got his start as a freelance digital illustrator, specifically in the music industry scene. He would create album artwork, tee shirt designs, tour posters, and more for touring bands — something he did for years. However, he got "tired of sitting on the computer" and started painting in early 2014.
His paintings soon left the canvas and began to hit the walls, with his art being displayed as massive murals. Gondek quickly gained popularity, partially due to his involvement in the street art battle contest platform, Secret Walls, a community that he is still very involved in today.
After gaining popularity and a name for himself, Gondek has been commissioned to create large-scale murals in major cities in the U.S. including Pittsburgh, Atlanta, and Las Vegas — his murals, old and new, can also be found all around the world, from Los Angeles to Paris and Hong Kong.
Matt Gondek literally deconstructs Snoopy and friends in this set of murals in Paris.#StreetArt #MattGondek #Paris pic.twitter.com/klZsPuWsEj

— Street Art Lover (@lovestreetart22) September 22, 2018
Entry into Web3
For Gondek, shifting from paintings and street art to Web3 wasn't as much of a challenge as most might think– considering the majority of his works, be it paintings or sculptures, start as digital works. However, it did come with a small learning curve and was originally something the artist dismissed completely.
All my paintings start as a digital drawing first. Here's the sketch compared to the final acrylic painting. pic.twitter.com/8Bf51A7TRx

— Matt Gondek (@Mattgondek) July 1, 2022
"I got approached in the Summer of 2020 by Duncan and Griffin Cock Foster who own Nifty Gateway" shared Gondek, explaining that "at the time Nifty Gateway was really new and there was only a handful of artists on there."
The brothers reached out to the artist as a fan of his work and asked if he wanted to give NFTs a shot, a space that at the time, Gondek had no knowledge of or interest in. "I kind of wrote off that email — I didn't even respond to it."
Fortunately, for collectors in the NFT space, and Gondek, his manager did read the email and suggested they research it a bit more. Deciding to give it a go, the artist had a vinyl toy in the works at the time, and with every figure, there are digital renders created in the process. Those renders became the first NFT project from Gondek on Nifty Gateway in 2020.
'Cyber Bully' by Matt Gondek at Nifty Gateway
niftygateway.comitemdetailprimary0xf9acfb7a7b83344c636e3f3099ef11767b4488fd3.JPG#ETH #ERC721 #Collectible #NFT #Rare #Art #Digital #Electronic #Crypto #CryptoArt #ERC1155 #BTC #MattGondek #Cyberbully #NiftyGateway @niftygateway pic.twitter.com/NUoBdDSBcu

— Mr. ⓏⒶⓂ Glamour Thug and Creator of Toter Tots (@ZamArtist) November 17, 2020
Art and NFTs
"2021 rolls around, the Beeple thing happens and we all kind of wake up."
Noticing a shift in the art world and its intersects with NFTs, Gondek shared that "a lot of things are motivated in this world by money, unfortunately, and I think the world woke up one they saw how much money Beeple made, so everyone started learning about it — myself included."
"I had a second release with Nifty Gateway and it did quite well, that's when I started actually leaning into it, learning about it, and realizing what was going on," the artist explained.
While Gondek himself has seen success in the space and a majority of his fan base has come to appreciate the NFT offerings, it didn't start that way. There were and still are those in the art world that are not fans of the technology and collectors who would rather have physical works — something the artist addressed in his most recent NFT release.
Regarding the technology itself though, Gondek shared that he doesn't see it going away, "I really see the value in it, in the fact that I got started originally as a digital artist and I always didn't like that no matter how much digital work I created, it was never taken seriously, explaining that "at the time any digital artists weren't really having 'art shows' and no one was seriously collecting their work."
"I think that the umbrella term NFTs opened the door for so many artists out there to have their work taken seriously, to have collectors, and to start being put in the same conversations with fine art," said Gondek.
To artists speculating on whether or not NFTs are for them, Gondek shared that in his opinion and his case the tokens are another arm of the tree of offerings he has, which includes merchandise, paintings, sculptures, etc. It is just another access point for collectors to interact with an artist's work.
Resale Culture, PFPs, and the Pursuit of Profits
During the conversation, Gondek pointed out a few technical applications of NFT technology that he and other artists are beginning to realize and appreciate, the first of which is a more secure certificate of authenticity through storage on the blockchain.
In addition to the blockchain supplying means for authentication it also provides traceability, "if you sell the painting to someone else, I will now know where that painting is. It's not that I need to know, but it is nice to know", he shared, adding that "while I do make commodities but they are things I made, they are investments of time, and I would love to know where they are."
He went on to share that it's nice to know who the buyer is on the secondary market because most of the time they are fans or collectors of his work and he'd love to personally thank and interact with them.
Even if the buyers on secondary are not collectors but those just looking to monetize the popularity of the work, Gondek says he has no problem with it. He believes that it has always been a part of the art world and that NFTs just "took it out of the shadows — make your money and I'll make mine." Gondek also touched on the fact that for the first time ever, artists can receive a portion of secondary sales throughout the life of their work.
Shifting into his thoughts on the PFPs, he shared that "I think they are a very clever way for artists and brands to offer special access to their fanbase. My issue arises with how many projects offer only hypothetical promises in the beginning — with no clear way of how they'll achieve anything," adding that "because they got so popular so fast, I think everyone has scrambled to release one without realizing how big of a time investment they'd be to those who bought in."
The artists did say that "when done properly, with a clear vision and clear promises with deadlines — they can be a very cool thing."
Gondek Fight Club
To conclude the interview, Hypemoon dug deeper into the inspirations behind one of Gondek's most extensive NFT collections yet, the Gondek Fight Club project.
This particular project contains both a physical and digital aspect and is six months in the making but a lifetime in the making in terms of its inspiration.
Any fan of the artist has likely seen the spiked baseball bat featured in his works before, from paintings to sculptures, and even tattooed to the artist's forearm — but why?
"Whenever I do an art exhibition I normally put one or two bats at the entrance of the show," said Gondek, explaining that "they're kind of like a metaphor for all of my work and who I am as a person, you look at this spiked baseball bat you immediately think of punk rock and destruction."
He added "I grew up loving punk rock and the ethos behind it. The destruction, the neon colors, the brightness, that's me to a tee, so I just always loved them — if I had a logo or symbol, that's what it would be."
With the Fight Club collection, Gondek said that "this whole project started because I wanted to make a poster of 300 of my baseball bats."
Baseball Bat or Hand Embellished Print?

My new 300 Baseball Bat project Fight Club opens to the public on Friday 3:30pm PST / 6:30pm EST on @makersplace pic.twitter.com/AzRvppGtsb

— Matt Gondek (@Mattgondek) September 8, 2022
However, the project quickly took on a life of its own and became more complex. Gondek has spent the last six to seven months creating the physical bats from scratch, taking each from a piece of wood through the drilling and painting process, to finally turning them each into individual works of art.
Each baseball bat has its own unique story and colorway, which the artist has been sharing on his Twitter regularly.
Today's Baseball Bat

Island Dreamhttps://t.co/p2PQcdxqwN pic.twitter.com/WH4Qh6pQuz

— Matt Gondek (@Mattgondek) September 8, 2022
Today's Baseball Bat

Miami Vicehttps://t.co/p2PQcdOtyN pic.twitter.com/keDRS8fiNQ

— Matt Gondek (@Mattgondek) August 30, 2022

The release of the bats went live for public sale on MakersPlace, Friday, September 9, however, that is just the beginning of the project.
To gamify the experience, Gondek built in a burning aspect, in which collectors will have to either choose to destroy their digital collectible for the physical representation or keep the digital collectible and receive a hand-embellished print. This also means that should holders choose to keep their digital works — the physical counterpart will be destroyed.
As this type of release catches popularity in the art scene, it allows artists to get in-depth feedback from their collectors as to which medium they prefer. It is also giving birth to a new type of collecting which allows for a more dynamic and personal experience.
Elsewhere, see how QUALIA is launching Web3 incubators for the next generation of creatives.