Meet Gmoney, the Creative Director Who is Providing the Access Point for Luxury Fashion
By democratizing the NFT minting process through token-gating.
Meet Gmoney, the Creative Director Who is Providing the Access Point for Luxury Fashion
By democratizing the NFT minting process through token-gating.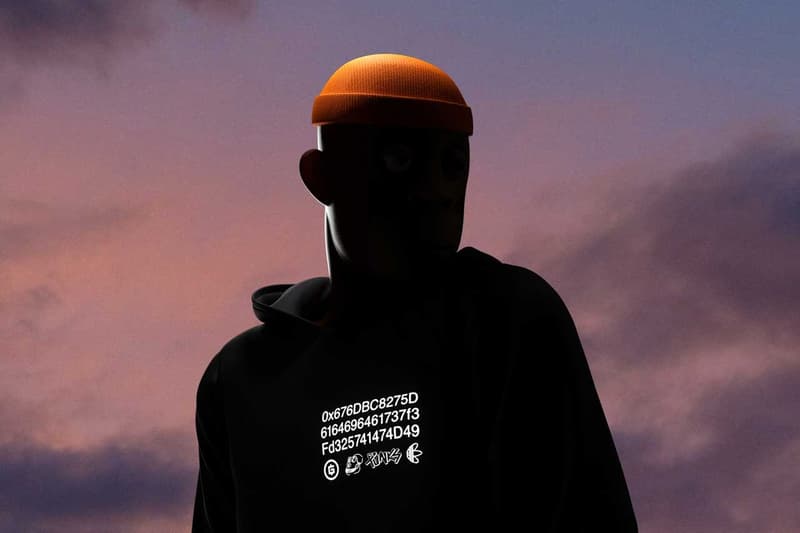 1 of 2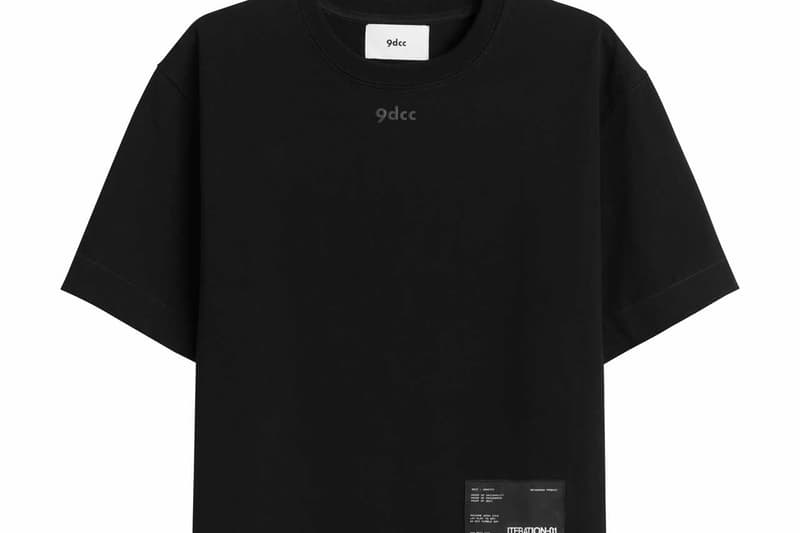 2 of 2
gmoney sat down with Hypemoon in an exclusive interview illuminating his entrance into Web3 and why his decision in applying NFT technology to luxury is the first step in building out our digital future. 
Certainly, his reputation comes with an extensive resume of accomplishments and success – but for those just dipping their toes into these nascent waters, understanding his vision is crucial to appreciating the future of luxury design and distribution.
gmoney, a futurist and disrupter, is the epitome of Web3 – the creative director this space deserves and is ready for. 
As one of the largest NFT collectors in the world today, gmoney sold Visa and Galaxy Digital the CryptoPunks they purchased for their collections – recognized by NFT Now's 2022 'NFT100 List' and by Fortune Magazine as one of the "50 most important people in NFTs." 
Day to day, he continues to educate people on why the largest corporations in the world – Adidas, Meta, Visa, and Pepsi – are rushing into this space, leveraging blockchain technology and the metaverse for future success and monetization.
Prior to transitioning into fintech, gmoney spent 15 years working full-time in New York as an equities trader, catering to his childhood interest of understanding the stock market. After graduating college, he went to work with his father, who, he says, operated in the bespoke luxury goods segment that he grew up with. 
"I left the family business behind in 2007 to pursue a career in equities. In early 2021, I saw that the NFT market was going to be much bigger than I originally anticipated, and decided to dedicate my time to the space full time," he told Hypemoon.
The Trojan Horse of Crypto Tech
Turning his attention to NFTs, gmoney described the technology as "the Trojan horse that takes cryptocurrency technology mainstream" compared to people's general disinterest in actively trading their stocks. 
"If you take a look at Bitcoin, Ethereum, and all of these altcoins that have risen up over the last decade – they're money games," he explained to Hypemoon.
"When you look at what people are interested in – including the stock market – there's so many people that put money in their 401ks and pensions, but not necessarily actively trading their stocks. Generally speaking, people aren't that interested in the games of making money; I think that's a very small subsection of people where they want to look at numbers on the screen – buying low, selling high, and retiring."
With NFTs, the futurist believes that capturing the childhood nostalgia of "collecting" across generations is the key to understanding NFTs underlying technology. Growing up, nobody taught us as children how to collect something – we just did it. 
"When you start having this [NFT] collection in the digital world, people inherently understand it without necessarily having to understand the underlying technology beneath it," he added. 
He referenced today's reliance upon emails – "when we send emails to one another, we don't start off by saying how amazing TCP/IP is and how it's going to change the world, right? We just use it, because it's convenient and amazing."
By applying the things he perceives to be "cool" to crypto tech, gmoney associates that as one of the more beautiful parts about having a distributed ledger that no single individual has full editing access to.
"That's what I think we need in a more digital future," he said.
Through the Looking Glass
Truthfully, the nascency of where fintech and Web2 is heading requires all active participants to rapidly equip themselves with the knowledge and fortitude to be able to safely, securely, and zealously navigate the space – but at a great cost.
Mental health. 
With the plethora of information and resources available, there's a great level of insecurity, greed, and toxicity that comes into participating in many of these communities, especially on Twitter and Discord, which, without the proper emotional boundaries, could come at a great cost.
"One of the biggest challenges I've had to overcome in my life has been mental health," gmoney confessed. 
Growing up outside of New York and then living in NYC for 13 years, gmoney says that lifestyle really takes a toll on a person from a mental health perspective. 
"When I was younger, if you told me that I'd be meditating every day, I would have called you crazy. Today, it's something that has definitely helped me get through COVID-19 without a doubt, and has helped me through some really hard parts of issues that I've gone through. Making sure I have that mental clarity and emotional stability has really helped me, especially in the Web3 space – specifically with the extreme highs and lows that happen within a 24-hour period."
gmoney encourages individuals to go and take that break – whether it's going outside and taking a walk or just walking away from the computer for a brief period of time. 
"I think it's about making the time for yourself, which I think most of us could all do a better job of. It's important to understand that even if you miss something – a mint or a trade – there will be another one. That's the beautiful thing about the market, is that there's always going to be more. I think making sure that I put that time aside for myself is important, which admittedly, sometimes I don't, because there's only 24-hours in a day, right?"
Adidas
Looking back, the creative director told Hypemoon that while the Adidas collaboration was one of his biggest successes, one of the most difficult decisions he's made in his professional career came eight years ago, prior to entering into the crypto space. 
He revealed that there was a six to eight month period where he was really struggling, and didn't know what he could do outside of equities trading.
"It was definitely a learning experience," he explained. "I entered this period of time where I just wasn't making money, because I was trading my own capital. Even though I was doing all the same things, I was really struggling for six to eight months, and almost reached the point of having to stop trading – I just didn't know what people would pay me to do. I had no skills outside of learning and knowing how to trade, so, I remember reading a couple books on flow and attending a Tony Robbins event, which I think was pivotal in changing my outlook on life."
And it was that event, according to gmoney, that ultimately led him to moving to Puerto Rico, which is how he found himself immersed in crypto around 2017 and NFTs in 2020. 
"That make or break decision for me on whether or not I wanted to change careers, was probably the hardest point in my career, but also helped me get to where I am right now. That butterfly effect or one small decision could have really changed my life and where I'm at right now."
In November 2021, Adidas announced a landmark collaboration with gmoney, BAYC, and PUNKS Comic – Into the Metaverse NFT.
"I remember when I was talking to my parents about it, and we just didn't know where things were, because the deal can always get killed in a second. The fact it came to fruition was really amazing, and I really loved it," he said.
Launching the First-Ever Crypto-Native Luxury House
In his promise to create an authentic IRL compass to luxury for today's culture, gmoney launched the first-ever crypto-native luxury house and lifestyle platform – 9dcc in July, which he believes will change the fashion landscape forever.
Retail fashion, according to gmoney, has undeniably facilitated the loss of communication with the consumer post-sale – something that Web3, by and through NFTs, quickly fixes.
"In the NFT space, the sale or the mint, is the first point of contact between a brand and the consumer. Now that person owns the NFT and becomes part of your community, right? Now you have that client who owns a piece of your product, likes your design and what you're making enough that they're willing to spend their hard-earned dollars. NFT and crypto technology marks the beginning of that relationship; not necessarily the end of it. This is what changes the consumer journey and how they interact with the brand as well as other community members," he explained.
"This is more than luxury houses taking crypto as a form of payment or minting NFTs," he clarified to Hypemoon. "This is the blockchain space creating their own vision for that luxury, becoming both an access point and a format for discovering this self-expression."
The label recently launched its first product – ITERATION-01 – a high-end t-shirt initially available to gmoney's earliest community of Admit One members.
Admit One, which launched in May, serves as the ecosystem and exclusive gateway to all things gmoney – his IP, portfolio of expressions, and space of collaboration. By holding an Admit One pass, holders have sole access to all of the creative director's upcoming mints, drops, releases, events, partnerships, collaborations, and more.
When Will We Stop "Waiting In Line" for NFT Drops?
gmoney said that democratizing the "waiting in line" mechanism for drops, which has been problematic for many projects, has been one of the biggest issues he and his team have continuously worked to solve – demonstrating an initial solution through ITERATION-01's minting process. 
"We have 1,000 Admit One holders and released 1,111 t-shirts – with 1,000 of them available to Admit One holders. During the mint, we had an initial 48-hour window, where if you owned an Admit One pass, you were guaranteed to be able to buy one during the 48-hours," he explained.
He continued by sharing that after that 48-hour window, there was a 24-hour window where any shirts that weren't claimed by Admit One holders – "could then be subsequently purchased by Admit One holders seeking to buy additional quantities, up to 10 per transaction, and one transaction every 13 seconds."
"We wanted to be as democratic as possible, because I feel that botting plays into the culture and business model for a lot of these drops – the faster they sell out, the more in-demand they are – but you really don't know how many botters purchased it," he explained. 
He further emphasized the fact that all of this is now happening on-chain, which is what makes his team's mechanism a game-changer for future minting mechanisms.
"You are getting audited by the community in real-time, whereas in previous drops, if an item gets botted and someone takes 10% or 20% of the supply – people consider it a failure. As consumers, going to a sneaker drop, you have no idea what percentage gets botted – even with KYCs in place. You really don't know what kind of intricate systems these botting groups have in place, and that's one of the beautiful things about blockchain – you can token gate these drops, and allow for a limited number to be purchased."
For those individuals who do want to buy more, token-gating, according to the 9dcc founder, enables them to purchase more mint passes which provide that 1/1 access.
"I think we're at the beginning stages of this, but I think that over time, no one wallet will be able to buy more than 20 shirts, right? Or a second drop selling out in under two minutes. So, you still have that hype and build-up, but it's much more democratic and fair."
The ongoing semiconductor chip shortage, for example, has made it increasingly difficult for the tech sector to deliver the necessary products to consumers – specifically for those consumers who have fallen victim to shopping bots who have made it near impossible (and extremely pricey) to obtain a Sony PS5 and/or Microsoft's XBOX series. 
According to Sony's CFO Hikori Totoki, Sony originally expected to produce about 22.6 million PS5 units by the end of the 2022 fiscal year (March 2023), however, he stated his confidence in the company's ability to provide 18 million units by March.
On August 25, U.S. President Joe Biden signed an executive order to begin rolling out his $280 billion USD law – CHIPS and Science Act – to boost domestic semiconductor manufacturing for companies. As part of the executive order, the U.S. Commerce Department launched its new website – CHIPS.gov – to provide better transparency into how the U.S. government plans to roll out those funds. 
"I think this is super interesting, because asking how to get it out there, is the first part of the ecosystem, right? To me, another equally interesting part is asking 'now that I have it, how do I treat it?'" he presented.
StockX, for example, is an online retail platform that allows individuals to shop for streetwear, handbags, sneakers, and more.
However, the platform is something gmoney says is a great example of distinguishing that from a centralized custodian in housing products – as the time from which a product is listed on the platform to when the seller gets paid, takes awhile.
"If I knew I was buying something that was going to be dead stock anyway, and I was going to trade it – whether it's held at a centralized custodian or in my closet is moot; I'd rather put it in a centralized custodian, so it's easier to trade," he said. 
gmoney also revealed that one of the cooler things about ITERATION-01, is that when the t-shirt comes out, it will be sent to a centralized custodian – where holders will be issued another NFT that represents the physical piece in that vault, which they can later go back to and trade.
"I believe that this will be a massive unlock, because you're getting 24/7 access to global liquidity at much lower fees. Imagine a world where I buy a couple Yeezy's, and have them stored in a centralized custodian. I get issued an NFT against it, and those Yeezy's are now worth 5x what I paid – I can then go out and get a loan against those Yeezies, to then go and buy the next drop. This is a world we're very fast approaching by unlocking Web3."
Enjoying the Space – Without the Anxiety
Indeed, the commitment of being an active participant in the Web3 and digital asset space is one that isn't to be taken lightly, and without proper boundaries, can create an overwhelming sense of anxiety and FOMO. 
Speaking to those who are just coming into the space, gmoney shared three pieces of wisdom for Hypemoon readers as they continue their Web3 journey:
1. Take Your Time
"The space will definitely still be here. I know there's a lot of stuff that makes you feel that sense of FOMO, whenever you're not in front of the screen – like you might be missing something big, but not so much in this bear market. This space still exists, no matter what – so take your time."
2. Age is No Factor
"Be open to learning from whomever. Some of the best pieces of advice I've received from people are from those that are so much younger than myself – and thankfully, I didn't write those individuals off simply because they were significantly younger than myself. I think that is super important."
3. Set Money Aside and Give Yourself Chance to Survive
In learning the nature of today's crypto and NFT environment, gmoney describes it as a "kind of baptism by fire."
The digital asset space requires participants to learn and practice financial literacy – no different than the traditional stock market. With every decision made on whether to invest or trade, there are real funds at stake – real losses, that if taken for granted, come at a very deep price. The need for individuals to do their own research and educate themselves on what projects are active in the market (and why), is not something to be taken lightly. 
"I think this is one of those things you're going to learn very fast – a kind of baptism by fire. Set some money aside that you're more than willing to lose, and start 'learning by doing.' 

If you have $5, $10, or even $100 USD – start there, and say, 'okay, because I'm trying to learn what's going on here, I'm going to use this portion of my capital to really learn and cut my teeth – and not necessarily be in a position where if I made a mistake, I lost all my money.' You need to give yourself that opportunity to really survive, and that happens by 'learning by doing' with a really small amount to start."
The Devil Wears Prada…Part 2?
Ultimately, gmoney says his biggest focus right now is bringing that aesthetic into the real world, by inviting his community to use today's NFT technology in their respective journeys.
We asked him how he would execute his vision in the event there was ever a reboot or modern-day account of the 2006 film, The Devil Wears Prada.
"That is a great question. Imagine how cool it would be if the decision makers at Vogue or the heads of these fashion houses got real-time feedback from their communities? What does that look like in the long-term? I think if I were to see a remake of that film today, I'd want to see the beginnings of that 'community homegrown' appeal of not necessarily top-down decision making – but where the captain of that ship is taking other people's opinions into consideration. 
Ultimately, making the decisions they think is best, but also seeing it in the way the community imagines, right? Then adding the element of gamification for measuring and increasing attendance at fashion shows, like NYFW. It's these events that are part of where the community comes together and allows them to work collaboratively."
What's Next?
At the end of the day, the futurist believes education is the biggest conversation we should all be having. 
"Most of the conversations I have and love having are with creatives that don't understand the technology – so, helping them understand what the technology is and what I think it could be capable of helps spark their imagination about what is possible."
"I want people to really be focused on the aspect of the entire consumer journey – from start to finish. The future of luxury is dependent upon building vibrant communities and creating that interaction. That's what I'm most excited about, and I'm hoping other people like that."
He emphasized that educating others in this space requires you to make it as relatable as possible, speaking to many of the conversations he had last year around the contemporary art market.
"The analogy I use most often in fashion is t-shirts – you're wearing a shirt, and I'm wearing a shirt. Just because we are both wearing shirts, doesn't mean we have the same values, right? Once you start putting these conversations into terms that people understand and can identify with, then it starts to make sense. If you come from a finance background, then I can talk to you about how a mortgage is an NFT and how a loan can be an NFT, and so on."
In other Web3 news, From New Balance to Endstate, Stephanie Howard is still building "unprecedented connections"with today's Web3 sneaker culture.