MoonDAO Is Sending People to Space
The first step in its larger mission of colonizing the Moon.
MoonDAO Is Sending People to Space
The first step in its larger mission of colonizing the Moon.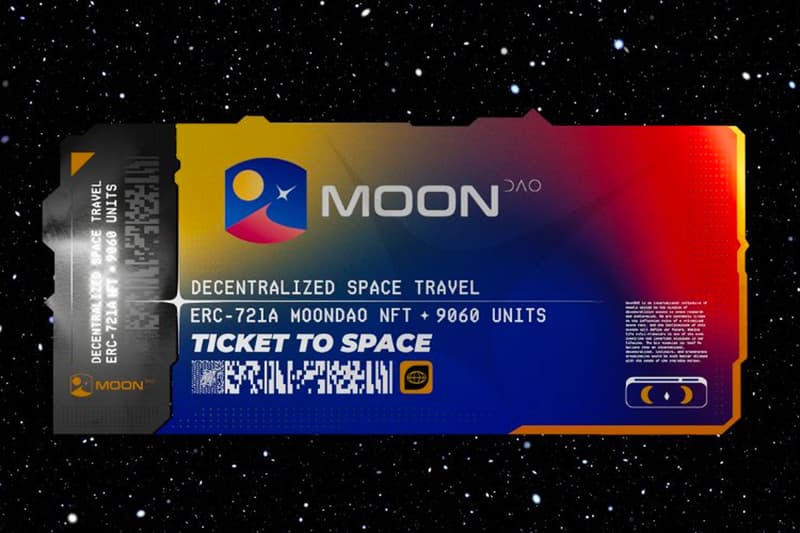 DAOs or Decentralized Autonomous Organizations are growing in adoption, for the most part though, they are used as investment groups where individuals can chip in towards a common goal. However, in the case of MoonDAO, the objective is to create a self-sustaining and self-governing colony on the moon.
While that goal may still be in the distant future, the DAO has taken one step closer to its underlying mission of decentralizing access to space. In early August, after a vote by its members, it sent famous YouTuber and member of Dude Perfect, Coby Cotton into space.
This was achieved after raising over $8 million USD which was used to acquire a ticket for Cotton on Blue Origin's NS22 commercial space flight.
? WE DID IT!!!! ?

We literally launched someone into space through the power of crypto.

This is only the beginning, stay tuned for information on our second flight… ?✨? https://t.co/gEor9KO7VQ

— MoonDAO (?,?) (@OfficialMoonDAO) August 5, 2022
Still can't believe Coby is going to outer space tomorrow lol pic.twitter.com/Nvj8p9N6io

— Dude Perfect (@DudePerfect) August 3, 2022
Forever changed. #NS22 pic.twitter.com/UWrtHLiHrH

— Blue Origin (@blueorigin) August 4, 2022

The flight marked the twenty-second successful trip for the Jeff Bezos-backed space tourism program, where "average" people become first-time astronauts as they fly into space for roughly 12 minutes.
Continuing on its mission, MoonDAO already has the next passenger for a trip to space lined up. Like other DAOs, it has set out to accomplish a very lofty goal, something only possible through the collective pooling of resources and creativity. However, unlike other DAOs, it has already seen some success.
While most DAOs have great ideas and intentions behind their initiatives, they often fall short due to one reason or another. For example, the Constitution DAO, which came very close to purchasing an authentic copy of the U.S. Constitution after raising $47 million USD, was unfortunately outbid — another example following in its footsteps was the GorgoDAO which was also unable to rally enough interest to achieve its goal of buying a 76-million-year-old dinosaur at auction.
Adoption is still early though and these projects are laying the groundwork for those to come in the future. While chances are slim that MoonDAO starts a colony on the moon, it will soon have achieved the feat of sending two people to space out of the 600 that have ever gone.
Elsewhere in Web3, Ticketmaster will now offer NFT tickets in partnership with Dapper Labs.