National Lampoon to Launch Debut NFT Collection, 'Poison Pill'
Set to launch in October, "Poison Pill" will act as a incubation tool for next-gen comedy writers.
National Lampoon to Launch Debut NFT Collection, 'Poison Pill'
Set to launch in October, "Poison Pill" will act as a incubation tool for next-gen comedy writers.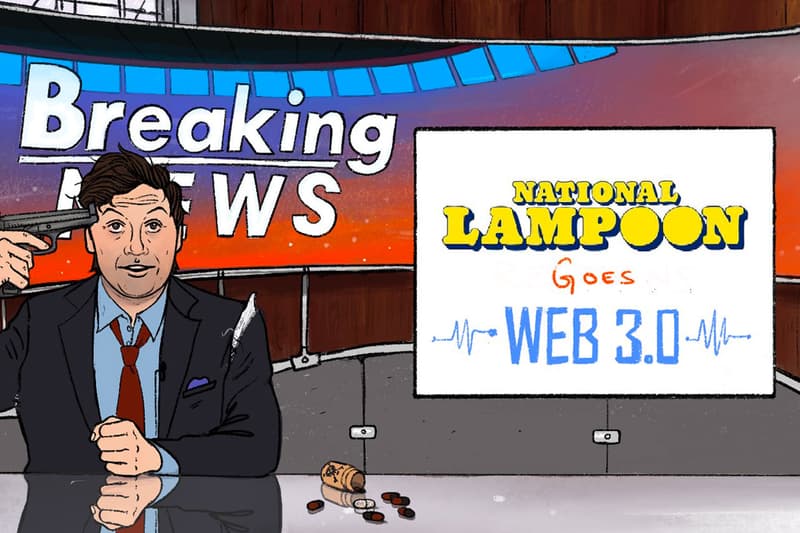 On October 26, National Lampoon (NL) will launch its debut NFT collection, "Poison Pill," a creator-first Web3 studio aimed at incubating the next generation of comedy writers.
The comedy brand was founded over 50 years ago by four Harvard students as a spinoff of the Harvard Lampoon but quickly grew into something that would change the face of comedy, particularly in the U.S.
When coming up with its offerings, nothing was off the table. NL explored satire and parody of every kind and pushed the boundaries of what was thought to be appropriate — redefining what "comedy" meant through its subversive, absurdist, and irreverent works.
Much like its aim with the upcoming NFT project, this was all done with a creator-first approach, with the NL writers' room.
The NL writers' room acted as an incubator for comedy in its day and helped the magazine to grow into sectors like film, radio live theater, and more. Just to put into perspective how successful the writers' room was, a large number of members on the first cast of Saturday Night Live, led by Lorne Michaels, originated from the NL writers' room.
"Over the last year we have been deliberate in formalizing an initial approach to Web3, given the rapid evolution in the market," said Raj Singh on behalf of National Lampoon, adding "NL NFT is a Web3 destination focused on the intersection of artists, audience, comedic entertainment, digital assets, experiences, and IP rights enabled by blockchain innovation."
"National Lampoon is a zeitgeist of counter-culture and rebellion through freedom of speech and thought-provoking art which makes it a perfect brand to find an exciting resurgence in Web3," shared Non-Fungible Film Founder Cameron Moulène in a previous interview.
Moulène is also a member of NL's Web3 advisory board and recently introduced the brand to Web3 with a collaboration between the two.
Another reason to be bullish on @HaleyBrosNFT ? @nationallampoon ?? pic.twitter.com/EUsqTaHbrL

— Non-Fungible Films ™️ (@NonFungibleFilm) August 16, 2022
Joining Moulène on the advisory board are Jimmy McNeils, the founder of nft42, Jeremy Drane, the co-founder of Monax Labs and Nifty's, as well as Gavin Gillas, the founder of Project Venkman.
Leading these advisors is Raj Singh and Kevin Frakes, the two are veteran entertainment creators who have been producers and executive producers of works like Hereditary, Sing Street, Split, American Ultra, John Wick, and more. Joining them as well is Harsharn Singh, who previously led DeFi at Ember Fund and is an avid Web3 investor.
With this diverse group of advisors and experienced leadership, NL is looking to help shape the future of entertainment in Web3.
The website for the project is now live and available for those interested in learning more about NL's plans for the space.
In other news, Yuga Labs makes gaming a top priority with new executive hire.