How NFT Finance is Evolving
With expert insight from the founder of NFT lending platform Arcade.
How NFT Finance is Evolving
With expert insight from the founder of NFT lending platform Arcade.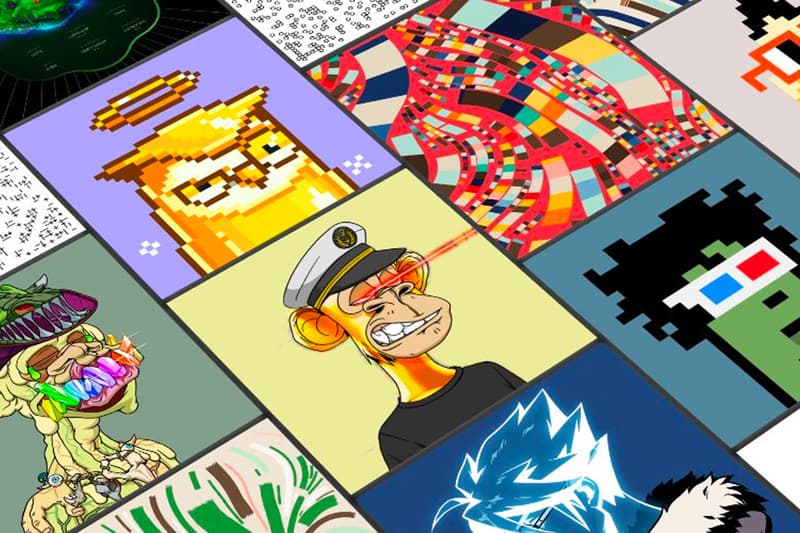 NFT Finance has become quite the topic of discussion and interest following BendDAO's looming liquidity crisis. Though not all lending platforms are made the same, two that are rising to the top of the sector include Arcade and NFTfi — both of which are peer-to-peer lending platforms as opposed to Bend's peer-to-pool model.
Speaking with Arcade's co-founder Gabe Frank, Hypemoon took a closer look at the lending platform as well as a broader view of the entire sector. By its simplest definition, Arcade is a lending platform where holders of specific NFTs can put their assets up for collateral and receive a loan in return.
On the other side, lenders can view assets that have been listed as collateral and make loan offers, receive interest once the loan is repaid, or in the case of non-payment they may end up owning the NFT at what is usually discounted price compared to the collections floor.
Comparing one of the main differences between Peer-to-Peer and peer-to-pool, Frank mentions the recent fear of cascading liquidations brought on by lowered floor prices in the BendDAO situation, stating that "this is caused by so many loans being given at the same rate, at the same durations, and at the same maturities," explaining that "this can't happen in a peer-to-peer market because lenders can stagger their due dates — so you'll never see cascading liquidations."
Frank points out that the two models are very different, and that many are drawn to BendDAO because of the instant liquidity available through its pools, however, it opens up greater risks like auto liquidation and potential cascading events like what was recently seen in the space.
Since its founding just over a year and a half ago, Arcade has done $27 million USD in loan volume across its platform. Some of its latest features and aspects that make it unique is its collection wide loan offering, where with just a few clicks a lender can place an offer across an entire collection.
Another is its segregated vaults, which allow for borrowers to still maintain access to airdrops that their NFTs might be granted during the loan period, this way there is no risk on missing out.
He's on point! https://t.co/G9RFYRqwde

— Arcade (@arcade_xyz) September 1, 2022

While primarily focused on Blue Chip NFTs, Frank did say that "we talk to the market," in regards of how they select what collections to support on the platform — explaining that if specific communities want to see their assets represented all they have to do is reach out on Twitter or Discord and the platform will take a look into its current market stats like bids and volume to make the decision of whether to support or not.
Another platform that has been working to create opportunity for participants in the space is NFTfi, which like Arcade is a peer-to-peer offering — as of August 30, it has done over $250 million USD in loan volume across its platform.
We have just surpassed $250M in total loan volume! ? pic.twitter.com/mtRcIR4S8B

— NFTfi.com (@NFTfi) August 30, 2022

This volume includes one of the largest Bored Ape Yacht Club NFT loans to date, with $350,000 USD being borrowed against the asset between well known Web3 individuals, Lior.eth (borrower) and Cirrus (lender).
Here are the terms for those interested

If they seem a bit lax, its because my counterparty is one of the most trusted names in Crypto

Your reputation is your credit score in web 3 https://t.co/EZcHOBxpAJ

— Cirrus (@CirrusNFT) August 29, 2022
While this trade was one of the largest to date, there is also a wide range of opportunity for lenders with less liquidity, with some loans being made for less than 1 ETH. It all comes down to the value of the collateral put up, however, this space is something everyone can get involved in. Some users are even deploying what is called a "loan to own" strategy, in which lenders send out a large number of loans across a collection with a near zero interest rate term for the borrower. The idea is not to make any yield on interest, but rather aim to acquire the assets at a discounted rate from those who fail to repay the loan.
if you're an NFT collectooor or a flipooor you should consider acquiring assets via a "loan-to-own" strategy. the play is:

1. offer NFT loans with low/mid LTVs and low APRs
2. offer low APRs
3. offer short duration terms
4. make lots of offers to achieve high turnover

?/7, NFA

— Robert Masiello (@rkmasiello) August 30, 2022

Strategies like these are made possible by peer-to-peer platforms like Arcade and NFTfi because nearly every aspect of the loan is customizable, down to the duration.
Looking towards the future, Frank said Arcade aims to maintain itself as a DeFi consumer product and "eventually decentralize the whole stack and create a DAO around the protocol." A more short term goal that the co-founder said Arcade is working on is a buy-now-pay-later product, which as it is named would allow users to purchase Blue Chip NFTs without having to pay the entire sum due upfront.
The co-founder shared that as the space develops, a number of new use cases of NFT finance will continue to develop and evolve. With NFTs themselves being a relatively new asset class and one that finds some individuals owning their first high value asset — NFT finance and lending is opening up a world of opportunity that might not have otherwise been available.
Elsewhere in Web3, Slimesunday's SLIMESHOP takes eroticism and the "surreal" to next level with customizable NFT collages.