Omgkirby DAO Is Pushing the Boundaries of Generative Music NFTs
And is among the first in Web3 to create a dedicated NFT radio room.
Omgkirby DAO Is Pushing the Boundaries of Generative Music NFTs
And is among the first in Web3 to create a dedicated NFT radio room.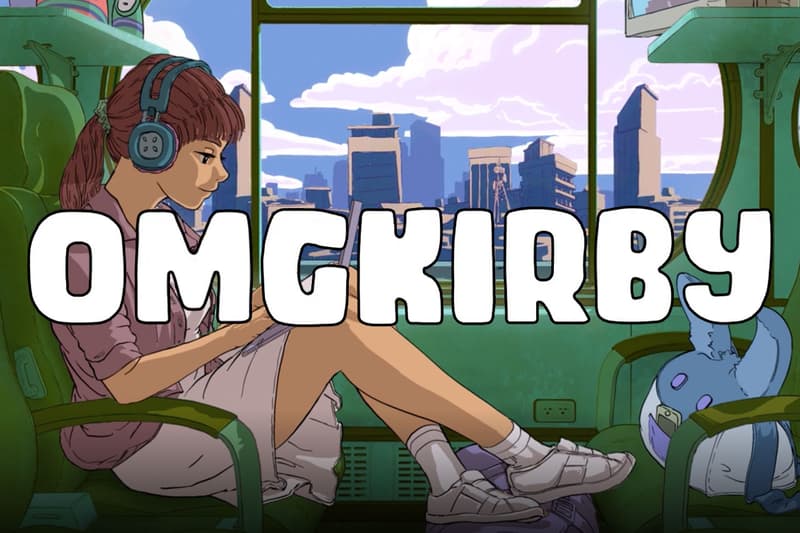 Omgkirby is a decentralized autonomous organization (DAO) focused on pushing the boundaries of generative music and art through its NFT offerings and community. To achieve these goals the DAO has launched several unique collaborations and has also garnered over 1M+ monthly listeners on Spotify.
The music-focused Web3 group has also joined the Chapter 2 agency, which boasts past and present clients like gmoney, Steve Aoki, SLIMESHOP, Magic Eden, Ape Water, and more.
Recently, the DAO launched what is considered to be the world's first NFT radio room on the crypto-native chat platform Mysterious. On the platform, users can listen to lo-fi music together, vote on and propose various initiatives, and chat with other community members.
omgkirby created the world's first NFT Radio Room with @0xMysterious. Let's all get into flow state together. Use mobile for best experience.@omgkirbyDAO x @channel_tres radio station coming after drop.https://t.co/SL8hC3AbRB

— OpenSea (@opensea) September 14, 2022
Omgkirby is run collectively by its DAO and NotablesCo, a full-service Web3 studio. The main goal of the DAO is to revolutionize the areas of music creation and distribution, which it has begun to do with its community-driven model.
Fans can collaborate directly with artists on tracks, vote and select which emerging artists they will support and uplift, as well as create music derivatives themselves using stems from original omgkirby tracks that they own.
The DAO started with the launch of a Genesis collection in March of 2020, which was made up of 3,000 one-of-a-kind generative NFT music tracks — the collection sold out in minutes. As a result, the DAO formed, with each NFT granting holders access to the community as well as the song's stems, master, and publishing rights.
Several tracks from the Genesis collection got some significant attention, one was organically purchased by Jaden Smith, which the artist went on to make a song with, and another NFT acquired by Venture capital firm Castle Island Ventures was used in the intro and outro of its On The Brink podcast.
Other owners have produced derivative singles and even albums. In another case, one user uploaded their track to Spotify and it ultimately made the Lo-Fi Beats Playlist — which is the biggest lo-fi playlist in the world at over 5 million followers. Since then, omgkirby's own Spotify playlist has now garnered over 1.7 million monthly listeners, showcasing just how powerful generative music can be.
The DAO hasn't stopped there, on its mission to create intersects between generative art and music it has launched a 5,000-piece PFP collection by Singaporean artist ValerieHazLife. The second access point was free to mint for all Genesis holders and was designed to be an entry point for newcomers to the space as well.
After listening this WONDERFUL SPACE After invited by LEGEND @lukedanielG ?

Got very bullish with #MusicNFT even more ?

Esp @omgkirbyDAO ?

So swept ? 17X @omgkirbyDAO https://t.co/Giq8hJwSBv pic.twitter.com/zWnjm8VQH4

— CSnoid??‍⚕️?????MINT"LIVE"@NEWFUTURETHINGS (@CryptoSurgeon) August 4, 2022

Following its PFP collection, omkirby has launched several collaborative projects, most recently a dynamic NFT with channel_tres.
This drop is different from anything @omgkirbydao has done before, on both the Art displaying the NFT, and the Music within it: pic.twitter.com/vbyc2E2UJz

— OpenSea (@opensea) September 13, 2022

The collaborative effort consists of animated NFTs, with each second of animation made up over 25 hand-drawn frames — designed by the Werlen Meyer studio and inspired by anime Studio Ghibli. Each token is also accompanied by a unique song, with vocals and production from Channel Tres.
With collaborations like these and more omgkirby is getting closer to its goal of reshaping the music industry into a decentralized space of collaboration between communities and artists.
Elsewhere in Web3, MoMA might be looking to enter the NFT space with funding from an upcoming $100M USD auction.