Polygon Technology Continues To Drive Crypto Adoption To The Masses Through Our Favorite Brands
A look at how the Web3 infrastructure is taking the world's largest brands into the next phase of technology.
Polygon Technology Continues To Drive Crypto Adoption To The Masses Through Our Favorite Brands
A look at how the Web3 infrastructure is taking the world's largest brands into the next phase of technology.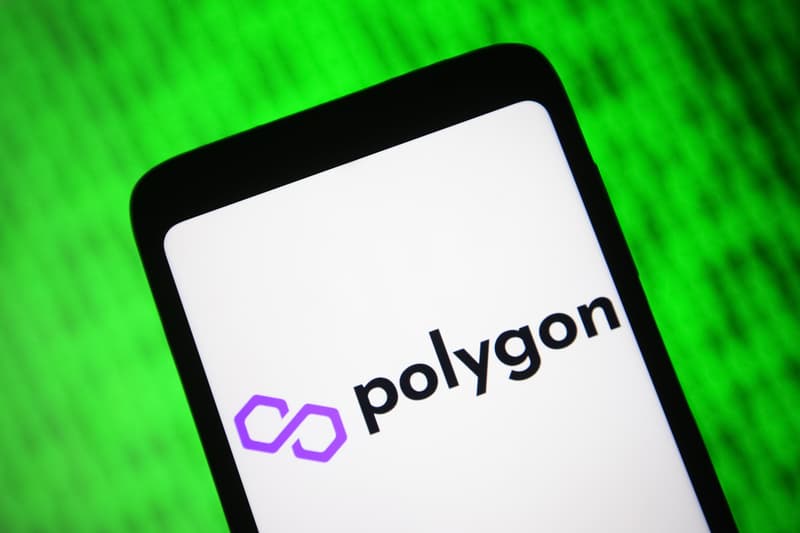 Fueling the mainstream's use of cryptocurrencies, Polygon has continued to form significant partnerships with today's biggest brands in efforts to onboard the masses into Web3.
Polygon (MATIC), formerly known as Matic Network, is among the highest-ranked crypto tokens and supports over 37,000 dApps. Polygon's layer-2 decentralized scaling platform for Ethereum's blockchain allows developers to create dApps that are secure, accessible, user-friendly, and scalable.
Committed to upholding sustainable practices, Polygon has promised to reduce its carbon footprint through its initiative to go completely carbon-negative in 2022.
While many projects aim to use less energy and provide low transaction fees to users, Polygon has built strategic partnerships with the largest Web2 companies to take their following into the next era of the web.
This past spring, DraftKings became a Polygon Validator as the sports betting giant staked about 55 million MATIC to operate its own node after releasing over 100 different NFT collections on its Polygon-powered marketplace.
6/7 "Scalability & sustainability remain critical challenges of blockchain technology, so as we lay the groundwork today for the vision of DraftKings Marketplace tomorrow, the vast insights and proven products from Polygon around scalable solutions are invaluable" – @paulliberman

— Polygon – MATIC ? (@0xPolygon) October 18, 2021
Advancing Web3's influence on sports fanatics, Polygon supported the largest Web2 ticketing marketplace, Ticketmaster to issue the NFL's Virtual Commemorative Tickets for the Super Bowl LVI's attendees. Expanding the iconic football gameday experience, NFT holders were gifted with IRL utilities like autographed merchandise, exclusive giveaway entries, future game tickets, and monetization through selling the NFTs on secondary sale channels.
Around that same time, Adobe tapped into Polygon to support its social media platform, Behance. As the platform is mostly used by artists and creatives, Behance needed an affordable and easy mint process for its creators to showcase their art in an NFT manner.
? @Behance, @Adobe's social media platform for creators, adds support for #NFTs minted on #Polygon. ?

Thanks to @opensea #poweredbyPolygon, artists and creators will now be able to seamlessly mint and showcase their artwork on Behance!https://t.co/ZcGZdIPYTN

— Polygon – MATIC ? (@0xPolygon) March 9, 2022
Toward the end of April, Twitter announced it would be partnering with Polygon and Stripe to pay content creators in a decentralized method. In doing so, Stripe Connect enabled Twitter accounts to receive crypto payouts for their earnings from the app. Making crypto less complex for platforms, Stripe and Polygon handled all the operations so Twitter could focus on its users instead of the buying, storing, and transferring of crypto tokens.
By early May, Polgyon was chosen by Meta to integrate NFTs into the leading social media platforms, Facebook and Instagram. Presenting NFTs to Meta's Web2 users demonstrated a clear demand for digital assets as people began sharing their holdings and collections on social media outlets.
We're introducing the ability to post digital collectibles across @facebook and @instagram. You can now connect your digital wallet to either app to share your #NFTs on both.

What NFT are you excited to share? ?https://t.co/wa2wkWfI7p pic.twitter.com/SlpwAuY02c

— Meta Newsroom (@MetaNewsroom) August 29, 2022
After Disney selected Polygon to join the worldwide entertainment company's Accelerator Program, July became a busy month for Polygon as it secured additional alliances with industry leaders like Mercedes-Benz, Sotheby's, and Reddit.
Polygon joined forces with Mercedes-Benz Group to launch Acentrik, a blockchain-based data sharing platform – allowing Benz customers to share or trade insurance and other forms of data as NFTs so no information can be exploited or saved.
Mercedes Benz @MercedesBenz is the latest brand to be #PoweredByPolygon

Onwards!https://t.co/41kXlEYavs

— Sandeep | Polygon ??3️⃣ (@sandeepnailwal) July 27, 2022
Reddit's popular Web2 social media website also created its own NFT marketplace utilizing Polygon's PoS Chain for online avatars which includes IP licensing rights for owners. In August, Reddit used its new platform to reward its most loyal users with NFTs.
More recently, Starbucks picked up Polygon to power its emerging Web3 rewards program, Starbucks Odyssey – Inviting coffee enthusiasts to earn NFT collectibles for a range of special experiences like coffee-making classes and a tour of Starbucks' Costa Rica farms.
Further expanding its infrastructure to household names, additional businesses like Adidas, Coca-Cola, Prada, and Macy's have all leveraged Polygon to debut their brand's NFT collections and offerings.
Solidifying its stance, Polygon is carrying the masses into Web3 by introducing its innovation and blockchain technologies to everyday consumers through their familiar brands in almost every industry.
Polygon has turned its attention to reaching new audiences for top-tier brands and pushing Web3's mainstream adoption, despite the current crypto winter in full effect.
In other Polygon news, Polygon founder reveals $50M VC Fund to back Web3 startups.