Psycho Bunny Hops Into Web3 With "The Bunnyverse" NFT Collection
An innovative take on the brand's iconic skull and crossbones bunny with a five-piece digital art collection designed by the street artist Buff Monster.
Psycho Bunny Hops Into Web3 With "The Bunnyverse" NFT Collection
An innovative take on the brand's iconic skull and crossbones bunny with a five-piece digital art collection designed by the street artist Buff Monster.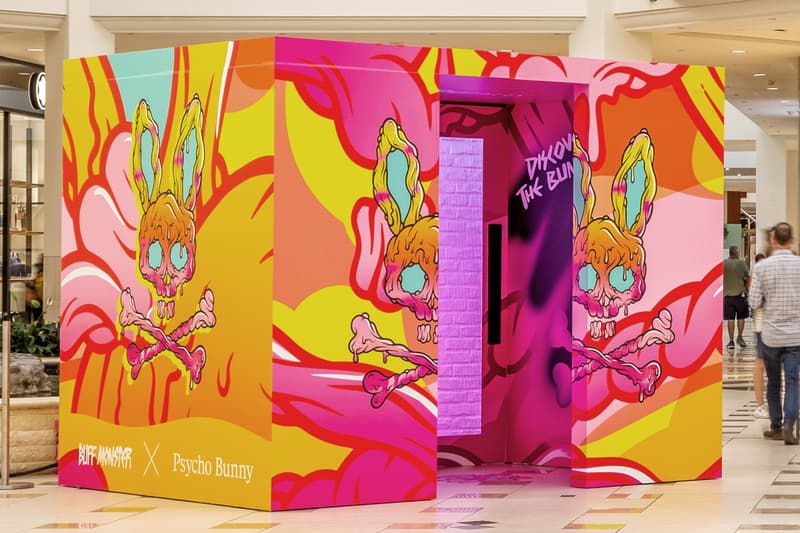 1 of 3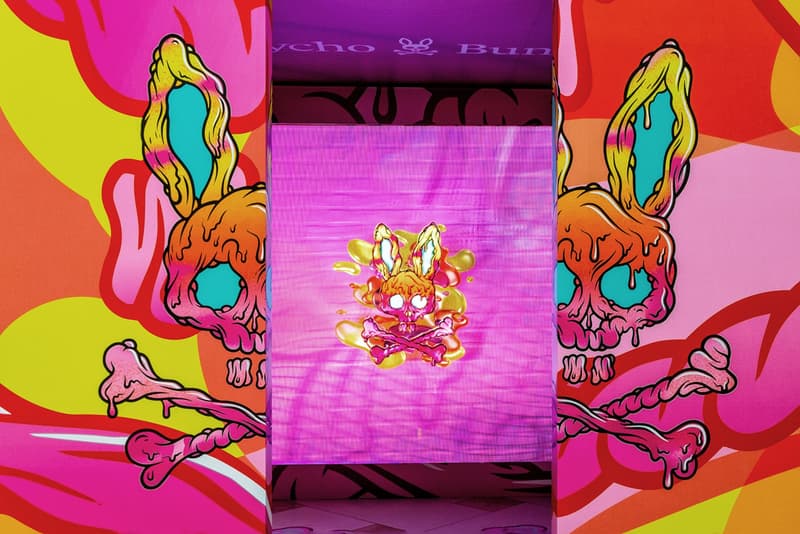 2 of 3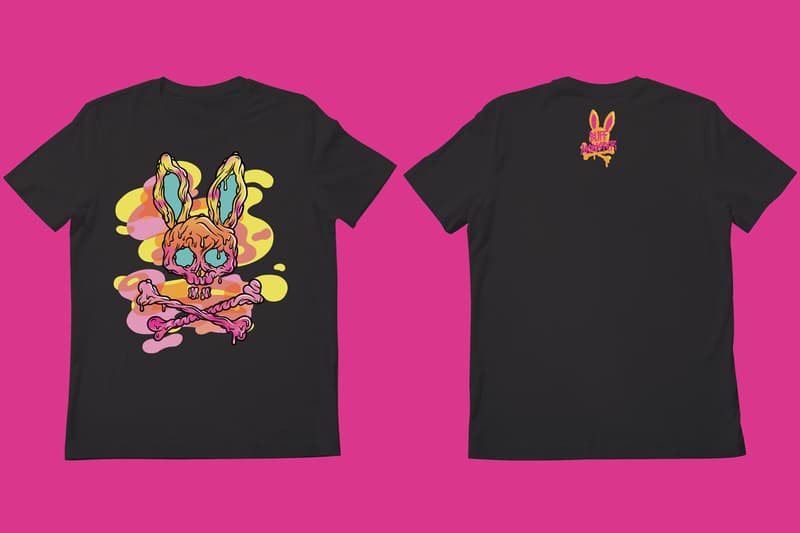 3 of 3
The reimagined menswear brand, Psycho Bunny expanded its presence today in over 100 retail stores onto the blockchain, with the launch of its first-ever NFT collection — The Bunnyverse.
The collection will contain two releases of 100 limited edition NFTs and 6 unique NFTs, in partnership with New York artist, Buff Monster. The modern take on the skull bunny will be available for 0.04 ETH each (approx. $64 USD) and 0.1 ETH (approx. $160 USD) for the five 1/1 editions.
Launched in 2005, Psycho Bunny set out to reshape the polo market — expanding its product line from men's polos to women's outerwear, swimwear, and elaborate fabrics. The upscale clothing brand is now carrying its innovative devotion over to the next generation of "phygital" goods.
"As financial and token development on the blockchain continues to gain momentum, we see NFTs as representing a way for fans of the brand to have digital ownership over a piece of the brand," said Justin Cohen, Psycho Bunny Chief Commercial Officer.
Psycho Bunny promotes a vision for self-expression which extends into the collection's NFTs — as the digital collaboration welcomes Buff Monster's creative style into the asset's artwork.
Buff Monster is recognized for his graffiti-styled pop art embracing Japanese culture, which is seen painted on murals across the globe. More recently, the artist transitioned into NFTs, viewing them as an opportunity to explore new channel of art.
"I've always enjoyed working in a variety of mediums and techniques and exploring different ways to show my work. Street art is great because it's out there in the public for anyone to see, so that makes it really easy. But I also make paintings, sculptures, collectibles, and everything else. I've increasingly made work digitally, usually in the process of creating physical pieces. NFTs provide another way to share the work, and a new opportunity to create digital work that'll live forever in a digital format," Buff Monster told Hypemoon.
Earlier this year, Nifty Gateway hosted the Buff Monster's The Warrior's Day Off exhibition, which included 100 NFTs using digital technologies that the artist believed wouldn't have been possible in the real world.
"I've done a handful of NFT projects on different platforms and blockchains and I've been spending so much time creating new assets for future projects. I have a large generative project coming soon, actually. But this collection with Psycho Bunny is my first proper NFT project with a brand, so that's fun," Buff Monster added.
Buff Monster explained how he truly appreciated the challenge of blending the Psycho Bunny brand with his own artistic style in the creation of this collection.
"In this case, I explored a ton of ideas because as simple as their logo is, there are so many ways to use my visual language to reinterpret it. And I pushed the ideas even further for the six additional NFTs in the collection. Those have the added benefit of not being constrained by physical printing technologies; I created those pieces digitally and they'll remain digital."
With the increasing adoption of NFTs today, fashion brands have found great benefits in launching derivative collections on the blockchain. A variety of NFT benefits have been highlighted by Buff Monster as the next generation of clothing emerges.
"It's a way to add an additional layer of customer engagement and to encourage and reward die-hard fans of a brand. At its core, the technology can be pretty simple, but it can be utilized in so many amazing ways; it's understandable that so many brands would want to explore how it can further their existing activations and overall goals," he said.
The Bunnyverse is hosting an interactive launch event on September 10 for the collection in Miami's Aventura Mall, bridging the virtual experience with the physical world. Buff Monster will be recreating the freshly dropped NFTs in a live painting experience as well as tangible merchandise designed with the digitalized artwork.
In other NFT news, How NFT finance is evolving.