Puma's Return to NYFW Takes Us Into Reimagined, Futuristic Lens of Its Heritage
Ahead of its 75th anniversary, as it unveils a new limited-edition sneakers, tied to its NitroPass NFT.
Puma's Return to NYFW Takes Us Into Reimagined, Futuristic Lens of Its Heritage
Ahead of its 75th anniversary, as it unveils a new limited-edition sneakers, tied to its NitroPass NFT.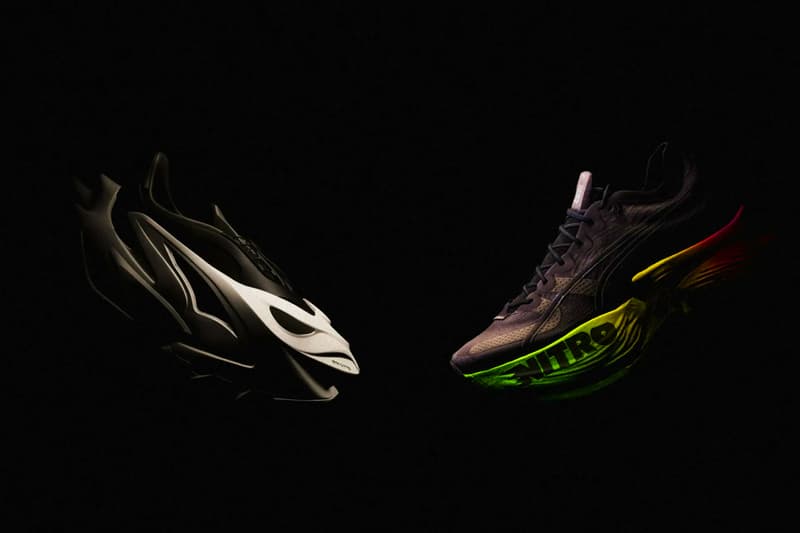 1 of 2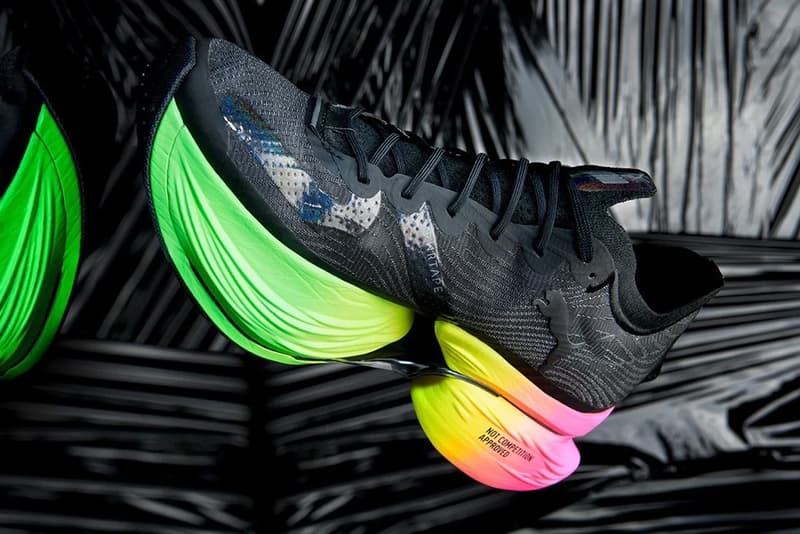 2 of 2
After a five year absence from New York Fashion Week (NYFW), German sportswear fashion brand PUMA made its return to the runway with its brand new, immersive FUTROGRADE Show, which it says captures the brand's heritage of past, present, and future.
The immersive runway show featured men's and women's collections within a vast downtown space, that PUMA described as being "transformed by light, music and dynamic projection effects" where guests could rediscover the sports fashion brand's vision through remixed retro signatures, upcoming collaborations, custom pieces, and future-leaning looks that emphasize elevated, active style, and expressive individuality.
"It is our aim that this experience, whether in person or immersed digitally, will illustrate the history and heritage of our brand through a reimagined and futuristic lens," said Adam Petrick, Chief Brand Officer of PUMA. Petrick continued by stating that PUMA's return to NYFW is significant because they "needed the right combination of factors to be present."
With its emphasis on digital, the sports fashion brand, in addition to its Creative Director, June Ambrose, put on a great line up of ambassadors. The last time PUMA hit the runway for fashion week was in 2017, when it collaborated with Rihanna's Fenty.
Ambrose, whose work is rooted in street-culture and developing the relationship between urban sensibilities and industries, has also designed a number of exclusive runway pieces.
"When I entered the business nearly three decades ago, my mission was to influence generations of people who dream about being seen. This perspective is what I bring to PUMA and it reflects my mindset as I curate the FUTUROGRADE show," she emphasized.
Building Its 3D Spatial Playground
This year, however, is different for the German-based brand, as its near 75 year legacy now extends into the metaverse through "Black Station" — its own "3D spatial playground" inside the metaverse that PUMA says will now be the home to the brand's digital presence, including Web3 activations and NFT drops.
"Twenty years ago, Black Station was PUMA's home for our most innovative designs in fashion," Petrick shared in in the company's September 7 press release. "Given the boundaries we are pushing from a product design and digital standpoint, we found it fitting to bring Black Station back as a new portal for digital exploration across fashion, sport performance, our heritage classics, and innovation."
In August, PUMA debuted its NitroPass NFTs in collaboration with digital brand Catblox — launching three Black Station entryways on September 7. The portals unlocked two exclusive sneakers — Nitro NFRNO and Nitro Fastroid, which connected back to the NitroPass NFT mint merging the brand's in-house digital designs with real-life products.
During Futurograde, PUMA also unveiled its new limited-edition sneakers for those who previously minted a NitroPass. The NitroPass allows the holder to redeem a physical sneaker, as well as a personalized experience directly linked to the selected shoe. Notable attendees included Usain Bolt, Winnie Harlow, G-Eazy, Robin Thicke, and many more.
Ambrose added that the exhibit's added emphasis on digital growth, also focused on "the idea of a future-forward classic; tapping into nostalgia and reimagining it for the future."
What's Next?
After already announcing several collaborative projects this year, PUMA has confirmed its dedication and openness to the future of Web3 and further building out its metaverse strategy.
In February, PUMA became one of the first brands to participate in the ENS domain initiative, registering its own name, Puma.eth.
It also leveraged NFTs through a partnership campaign with Manchester City. Together, the football club and PUMA released limited edition digital collectibles of PUMA boots, worn by footballer Sergio Aguero.
PUMA will be celebrating its 75th anniversary in 2023.
In other NFT news, Web3 music platforms put creators in the driver's seat.