Random Games Closes $7.6M USD Seed Round For the Unioverse Videogame Franchise
That will offer a royalty-free mechanism for its users to take some of the IP and create their own works.
Random Games Closes $7.6M USD Seed Round For the Unioverse Videogame Franchise
That will offer a royalty-free mechanism for its users to take some of the IP and create their own works.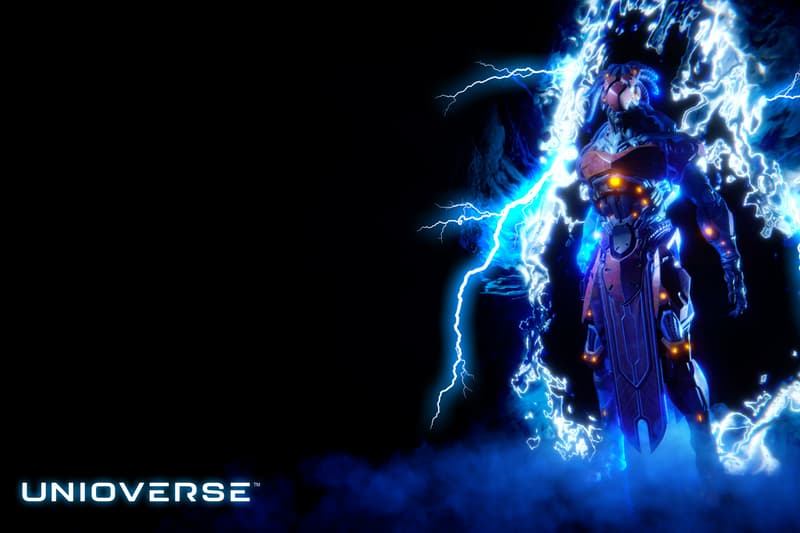 This week, Random Games announced its video game development studio raised $7.6 million USD in its seed round of funding co-led by Resolute Ventures and Asymmetric, with participation from Polygon, 2 Punks Capital, IGNIA, ID345, and notable game-developer David Jones.
Random Games will be using its newly received capital to reshape the traditional video game model via the launch of its first franchise, Unioverse.
Game-Changing Business Model
Unioverse, a community-owned franchise debuting a series of new video games, will invite its community to use the in-game assets for monetization and derivative projects.
Flipping the script between game developers and its players, the Unioverse's designs, characters, and storylines will be available royalty-free for its users, encouraging them to launch their own games, comic books, movies, merchandise, and/or any other ideas envisioned. In short, their creators will be able to keep profits from their work without a percentage split.
Players will be able to purchase avatars through NFTs which are interoperable across all Universe games and can also be sold on the secondary market.
"Imagine if Marvel released character art and 3D models and told fans to go make – and profit from – their fan films and comics," said Tony Harman, Co-Founder of Random Games. "That's how big this idea is. We have a team of world-class writers, artists, and developers building the Unioverse and we are basically giving it away!"
Team Full of Gaming Veterans
Launched in September 2021, Random Games was co-founded by Tony Harman, a gaming industry icon who brings development expertise from Grand Theft Auto, Donkey Kong Country, Killer Instinct, and Crackdown. Harman also served as the Director of Development and Acquisitions for Nintendo, where he transformed the company from importing Japanese titles into developing its own successful games.
Wyeth Ridgway, co-founder of Random Games, also founded Leviathan Games, which worked with some of the biggest video game franchises like Star Trek, South Park, Pirates of the Caribbean, and Terminator.
The Unioverse team also includes Paul Walborsky, Random Games' President, and Brent Friedman, game script writer for Star Wars, Star Trek, and Call of Duty.
The extensive arrangement of talent from the entertainment, tech, and gaming industries positions the Unioverse for a unique collaboration — bringing new innovation to the blockchain space.
"We're very excited to back such a strong team and are looking forward to watching them build a franchise that is literally changing the economics of gaming," said investor Joe McCann, Founder, and CEO of Asymmetric. "In the Unioverse, blockchain technology is organically and thoughtfully incorporated and will change the name of the game in the entertainment economy."
Opening Its Arms to Creators
As the blockchain presents new ways to conduct business today, the Unioverse welcomes a new community of creatives and developers to Random Games' growth.
As traditional video games keep expansion in-house, Random Games is enthusiastically searching for independent studios to launch games set inside the Unioverse.
In an unconventional move, Unioverse invites third-party creators and partnerships to work with its AAA-quality assets for new games and original ideas, designed to create an entire ecosystem of new characters and videogames.
Random Games also has plans to use revenues from the NFT avatar sales to establish the Game Developer Fund – proving funds to develop new titles and support the creation of additional assets.
"Rarely do you see a truly disruptive concept, cutting-edge technology and a stellar founding team converge in a single startup like this," said investor Raanan Bar-Cohen, Co-Founder of Resolute Ventures. "The Unioverse is poised to change the relationship between game developers and players in a way that benefits everyone involved."
The Unioverse's investment includes backing from Asymmetric, which focuses on early-stage ventures in cryptocurrency and Web3, along with David Jones who previously founded nWay, the independent game studio acquired by Animoca Brands.
In other NFT gaming news, Blankos Block Party becomes the first NFT game listed on Epic Games.