SHOPX Aims To Revolutionize E-Commerce With Web3 Integrations
Simultaneously reshaping brand and consumer culture.
SHOPX Aims To Revolutionize E-Commerce With Web3 Integrations
Simultaneously reshaping brand and consumer culture.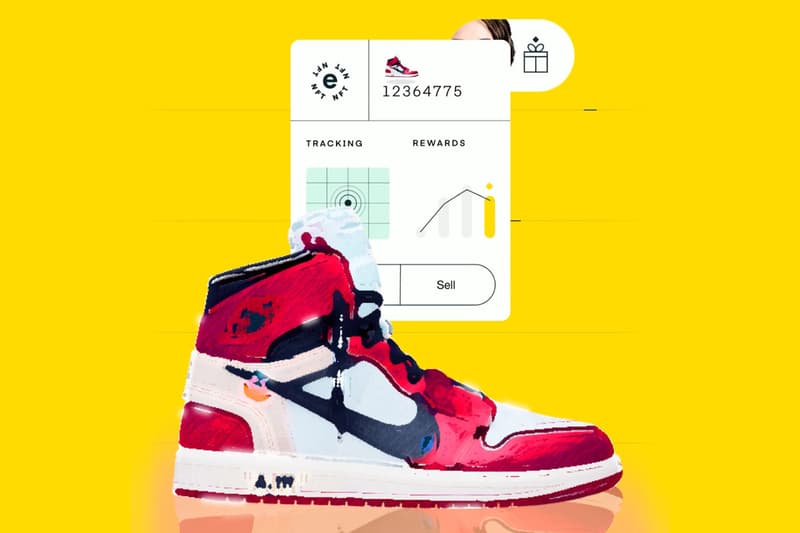 SHOPX was founded by Cyrus Taghehchian, a Deloitte Consulting alum who has taken his 20-plus years of experience as a senior executive, specializing in e-commerce and digital marketing, and brought it to the world of Web3.
In what Taghechian refers to as "the bridge between blockchain and E-commerce," SHOPX is a suite of products that helps connect brands to Web3.
While the promise of bridging one thing to another is used quite often in the space, this CEO is truly a Web3 native and has identified a cultural use for blockchain technology that benefits both consumers and businesses.
Taghechian first purchased Bitcoin in 2014, built his first dapp in 2016, made his first NFT in 2017, and has decided to make revolutionizing E-commerce his mission in the space.
SHOPX
Currently, the SHOPX suite of products is made up of ReserveX, MintX, and CommerceX, all of which work to democratize and decentralize E-commerce through blockchain technologies in their own unique ways.
In its simplest definition, the suite of offerings takes the complicated parts of integrating blockchain tech into existing businesses through a plug-and-play style of service. All of the coding has already been done, and businesses simply need to decide which services are right for them and begin implementing — in most cases with very little change to the existing site and consumer habits.
"We're looking to remove that total market dependency on Amazon, Google, or Facebook — because the last thing that sounds cool to me is having to get your Supreme on Amazon," said Taghehchian, explaining that "we're not trying to feed the system — we're trying to break it."
The platform has already begun to make waves in the space and has caught the attention of Yahoo Finance, Bloomberg, and was also featured recently in Times Square.
Probably Nothing.@shopxlabs <> @Nasdaq pic.twitter.com/A6vvNkSGRh

— Eric McHugh.Eth ☀️ ? (@ericmchugh0) June 25, 2022
ReserveX
"A loyalty membership program powered by NFTs is kind of how we look at ReserveX," shared Ray Sarkis, whose official title with the platform is Head of Culture.
Technically speaking, the ReserveX system helps to create easy-to-use token gated experiences for both the consumer and the creator.
A key objective of the group was to make a system that can be seamlessly integrated with the business's existing sales methods and sites as well as the consumer's buying habits — including the ability to purchase with a credit card. ReserveX does this through Shopify integration, which can all be set up in just a few clicks by the brand.
When arriving on a token gated item on the seller's page, all a buyer needs to do is connect their Web3 wallet and that's it. If eligible the product will be made available for purchase.
Integrity of code creates trust. When using NFTs to token gate, it is important to pay attention to details. Once and NFT is used to purchase an item, there are measures in place to prevent continued purchases. @shopxlabs @Shopify Video coming soon of token gated experience pic.twitter.com/1herdG36DB

— cyruskind (@cyruskind) July 14, 2022
The Mag Park
One of the platform's first major partners was The Mag Park, known for its highly sought-after fitted baseball caps.
The caps have grown to a point of popularity where they sell out instantly and then are often resold for three to four times their retail price on the secondary market. This in theory sounds good, but in reality, the releases became victim to resellers using bots to automatically purchase large orders in seconds, leaving true collectors empty-handed.
With the ReserveX platform, specific products are token gated, and those interested in buying need to have the NFT to access the product. Quantity is also limited as well as redemption use — mitigating the use of bots and getting the product in the hands of fans.
The first drop by Mag Park using blockchain integrations saw over $250 thousand USD in revenue generated in 24 hours, an 80% conversion rate of holders buying the product, and an additional $100 thousand USD generated in the following 60 days from royalties of secondary NFT sales.
For Creators
Customization is the name of the game here.
E-commerce brands have never had more options than they do now on how to fairly distribute products to their loyal fans and also increase their profit margins in the process.
With SHOPX's ReserveX platform each brand or business can customize its NFT offering to its exact needs or objectives. Some might choose to create a specific token to correlate with a specific product. Whereas others prefer to utilize the platform to create a loyalty pass that is a one-time purchase and grants the holder access to all future product releases.
"We want to shift economics away from Wall Street economics which is 'hey let's go get more people into the funnel and get more transactions' which dilutes brand value and product quality due to scaling and paying more for customer acquisition rather than actually building the sickest product that you can," explained Taghehchian.
Through ReserveX there are virtually zero customer acquisition fees and instead high conversion rates as shown in the case of Mag Park. Brands are also able to bring in additional revenue through royalties of secondary NFT sales.
For Consumers
From a consumer standpoint, ReserveX is a dream come true. As proven in the case of Mag Park, it helps to get the product into the hands of true fans and collectors.
Another major benefit is the consumer's ability to purchase items at retail — something that in the streetwear and sneaker scene has become very tough to do because of bots and backdoor deals.
Holding an NFT pass from your favorite brand gives you the confidence that the product you want will not sell out before you can get your hands on it. There is no need to rush to buy during the middle of a work day or an early morning, and there is also the satisfaction of knowing you won't need to pay exorbitant resell prices.
Reselling is part of the culture you say? Then here is some good news, like in the case of Mag Park, 20% of the passes were resold on the secondary market. This not only keeps the reselling and enterprising aspect of the culture alive but also allows the creator to still receive a royalty or benefit when such an exchange takes place.
For the Culture
"We're excited to empower brands to become more efficient in fair product distribution and in doing so help them create that really loyal fan base," shared Taghehchian adding that, "we believe in free markets and think that there shouldn't be any governance or third party intervention in building a shopping experience with your customers."
We all love PFPs, even Taghechian who is a Bored Ape holder among other things — but it is integrations like SHOPX that truly bring value to NFT technology and will help shape the future of brand culture and Web3 as a whole.
Elsewhere in NFTs, see how major luxury watch brands are integrating blockchain technology into their products.