Starbucks Brews Its Newest Rewards Program Experience With "Odyssey"
Pouring its 16 million membership community into Web3 with a highly-personalized NFT program, at mass scale.
Starbucks Brews Its Newest Rewards Program Experience With "Odyssey"
Pouring its 16 million membership community into Web3 with a highly-personalized NFT program, at mass scale.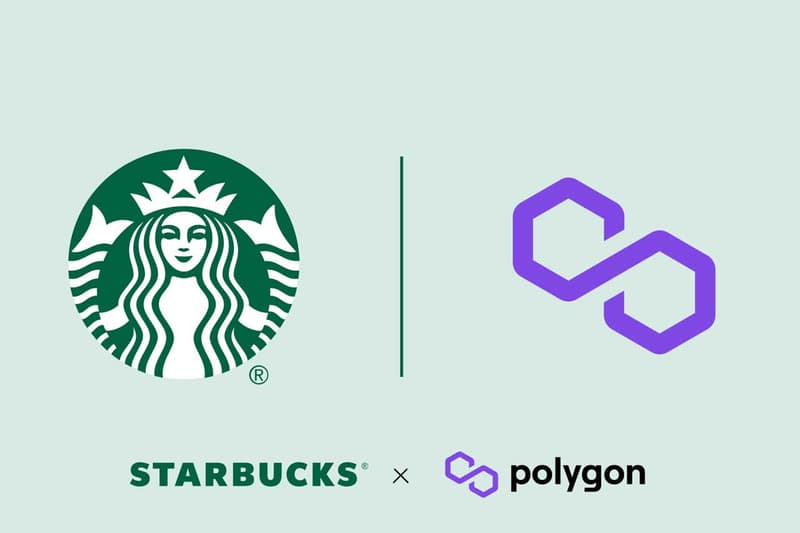 Starbucks (NYSE: SBUX) unveiled its new Web3 experience, Starbucks Odyssey, for Rewards members and employees in the United States on Monday, September 12.
Starbucks Odyssey, according to the announcement, will serve as an extension of the coffee chain's leading Starbucks Rewards program that members can access using their Starbucks Rewards login credentials. 
Once logged in, members can engage in Odyssey "journeys" – a series of activities that include playing interactive games or taking on fun challenges to deepen their knowledge of coffee and the company itself. Members will be rewarded with NFTs for completing these journeys. 
While Starbucks isn't the first major brand to expand into Web3 with an NFT program, it is one of the first companies to integrate NFTs into an industry leading rewards program – at mass scale.
A Rewards Program Built on 'Personalization'
Since its initial debut in 2009, the industry-leading Starbucks Rewards program has garnered a membership community of over 16 million people.
Upon its launch, the program combined the Starbucks Card Rewards and Starbucks Gold into one unified program that has continued to provide its members with customized rewards that increase with the frequency of use – with no annual fees. 
In April 2019, the Seattle-based coffee chain then unveiled a key component to what became crucial to its Rewards program success – Stars. 
For the past three years, all Starbucks Rewards members have been able to earn Stars towards free Rewards from the day they join, bringing immediate value to customers, allowing them to earn enough Stars to redeem a Reward within three visits – without accumulated points expiring.
With Rewards members now having access to the Rewards program directly from their smartphone via the Starbucks app, members have been able to take full advantage of the program by ordering their items ahead of time, while collecting Stars in real-time. 
At the same time, the coffee chain has been able to create a truly unique user experience through the program's ability to capture personalized information, including DOB and order history to continue ensuring its relevance in any respective member's everyday life. 
Undoubtedly, Starbucks continues to command a loyal customer base by staying connected to the customer post-sale – something that Web3's vision is predicated upon.
Starbucks Odyssey
Taking its mass scale Rewards program to the next level, Starbucks' debut of Odyssey on Monday is another iconic milestone in the coffee chain's continued success, by connecting its Rewards loyalty members to one another for the first time.
"Leveraging Web3 technology will allow our members to access experiences and ownership that was not possible before," said Brady Brewer, Starbucks executive vice president and chief marketing officer. 
"Starbucks Odyssey will transcend the foundational benefits that our Starbucks Rewards members have come to love, and unlock digital, physical and experiential benefits that are uniquely Starbucks, continued Brewer. "By integrating into the Starbucks Rewards ecosystem and grounding the experiences in coffee, connection and community, we are entering the Web3 space differently than any other brand, while deepening our members' connection to Starbucks."
Brewer says that the company's overall mission in entering Web3 is to create a place where its digital community can come together over coffee, while engaging in immersive experiences and celebrating the company's heritage and future.
'Stamp' NFTs
The program, which removes any technical Web3 jargon from its description, rewards members for completing journeys with its own NFT – "journey stamps" – that will include a point value based on its rarity. 
Stamps can be purchased or sold among Rewards members within the marketplace. As stamps are collected, members' points will also increase, unlocking additional access to unique benefits and experiences – ranging from a virtual espresso martini-making class to unique merchandise, artist collaborations, and invitations to exclusive events at Starbucks Reserve Roasteries. 
Those who may just be dipping their toes into the world of Web3 and NFTs for the first time, have no fear, as no crypto wallet or crypto will be required to participate and/or enjoy the company's newest rewards experience. 
Starbucks says that its members will also be able to purchase "limited-edition stamps" through its built-in marketplace within the Starbucks Odyssey web app experience, which will be available for all members to purchase directly with a credit card.
Committing to reducing its environmental footprint, Starbucks has selected the Polygon blockchain:
"Polygon is a natural choice for Starbucks as both companies place tremendous importance on diversity, accessibility, and sustainability. As a leading infrastructure provider enabling people and technology to collaborate and exchange value globally and freely, Polygon provides the ideal launchpad for Starbucks' entry into Web3," shared Sandeep Nailwal, Co-Founder of Polygon.
The PoS blockchain has committed to becoming carbon negative by the end of 2022, and says it has already offset its network's cumulative CO2 debt. The ongoing Ethereum Merge, according to the company, will further reduce the carbon footprint of Polygon PoS by 99.91 percent.
Join the Waitlist
Each NFT stamp will also feature iconic Starbucks artwork co-created with Starbucks partners (employees), as well as outside artists. Additionally, a portion of the proceeds from the sales of limited-edition stamps will be donated to those causes that Starbucks partners and its Rewards members have selected as their charity of choice.
Beginning today, customers are able to sign up for the waitlist, with invitations sent to select waitlist members later this year. 
"Starbucks has always served as the Third Place, a place between home and work where you feel the warmth of connection over coffee, community, and belonging," Brewer emphasized. "This is just the beginning; Starbucks Odyssey is one of the ways we are reinventing the Third Place to meet our customers wherever they are – in a Starbucks store, on-the-go, or online."
In other Web3 news, Japan uses POAP NFTs to award its mayors.