From New Balance to Endstate, Stephanie Howard is Still Building "Unprecedented Connections" With Today's Web3 Sneaker Culture
Taking her 25 years of sneaker design experience and unlocking the most difficult apparel ecosystem.
From New Balance to Endstate, Stephanie Howard is Still Building "Unprecedented Connections" With Today's Web3 Sneaker Culture
Taking her 25 years of sneaker design experience and unlocking the most difficult apparel ecosystem.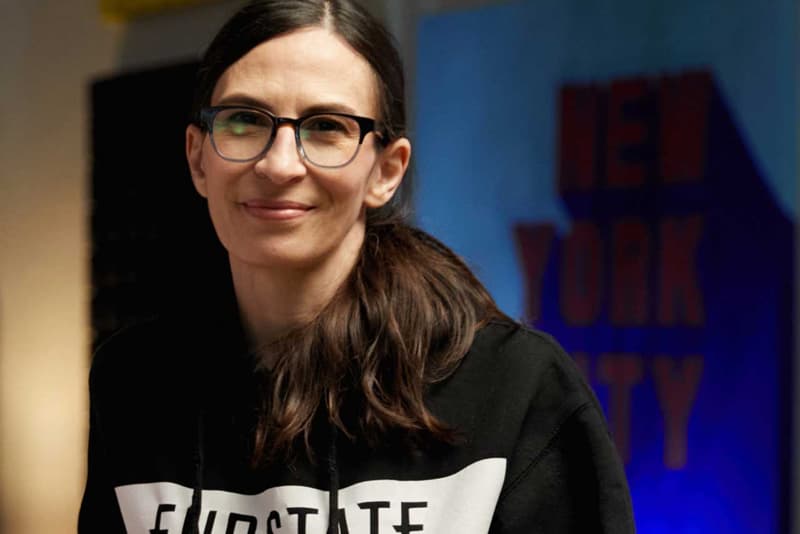 1 of 4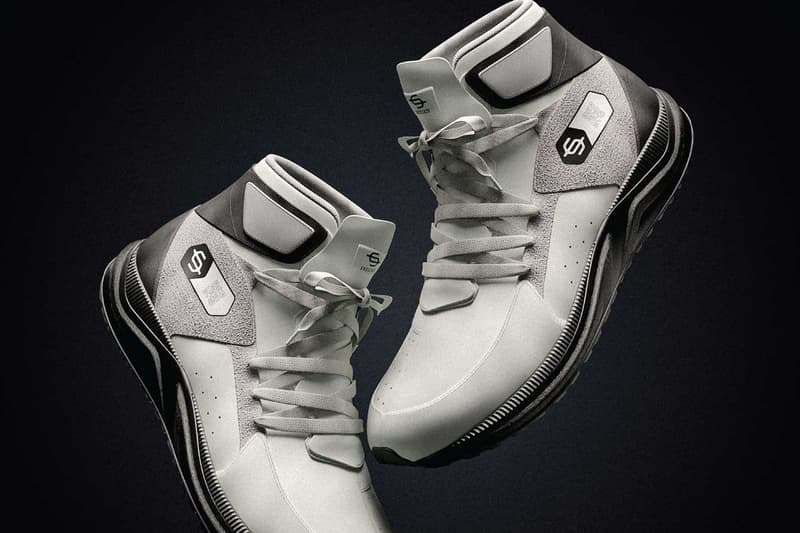 2 of 4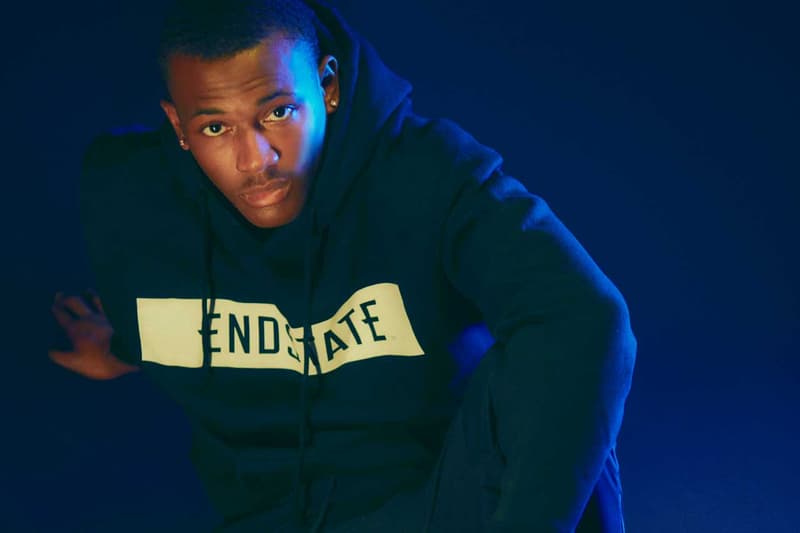 3 of 4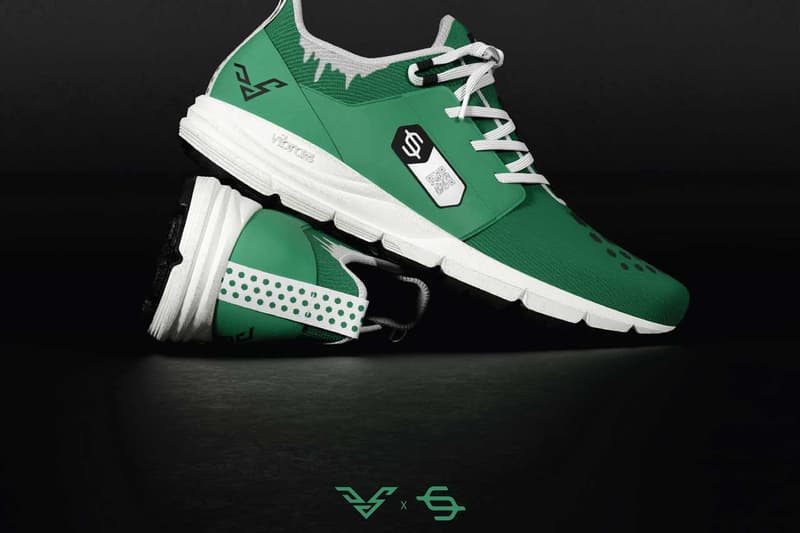 4 of 4
Stephanie Howard has designed sneakers for over 25 years, pushing the boundaries of what it means to design products for an emerging future that truly capture and embody an accessible and heartwarming story of growth and evolution.
Now, she's curating her latest blueprints in Web3 as co-founder of the Web3 sneaker brand, Endstate.
Those familiar with Howard prior to entrance into Web3, may remember her as having created some of the most talked about sneakers of the '90s and early '00s – including the New Balance 850, Reebok Trail DMX6, and original Air Max Verona, which was one of Nike's first women-specific running programs.
Howard sat down for an exclusive interview with Hypemoon, highlighting how her journey with New Balance evolved over time to establish what she calls an "unprecedented connection" in designing sneakers that are collaboration-centric, rather than thinking of them as "products with digital twins."
Designing the New Balance 850
"I studied industrial design at school, so right out of school, I started in the sneaker world – just by chance, not by plan. I was not a sneaker collector; I was athletic and appreciated the performance side of it," she told Hypemoon.
Right out of school, Howard landed a job at New Balance, tasked with designing their running shoes. She confessed that at that time, she knew very little about sneaker design, working with a really small design team on multiple projects.
"I had a great foundation laid with a wonderful team, which was definitely smaller than what it is now. I got to work on full projects right away, because we had a lot of full designs of multiple shoes on our lists for each designer – season by season."
However, today's infrastructure differed significantly from what Howard first came into during her time at New Balance, as designers had a lot more on their plates. "We didn't have a team of colorists or as large of a design team as they do now," she explained.
"At New Balance, the history was a very standard, typical look to the running shoes. I learned all about the biomechanics and got to understand the performance needs. So, when it came to the aesthetics, I was able to explore a lot as a new designer."
Howard's first major success was designing the New Balance 850 sneaker, which first hit stores in 1996, and was re-released in June 2019.
"People liked the story behind it, because it was the first New Balance shoe to take the large "N" branding off of the side," she said, referring to the big "N" that was previously seen on the NB sneakers. The 850 was also the first New Balance silhouette to remove its iconic "N" from the upper and chose to instead, put more minimal branding on the tongue and heel of the sneaker.
"I was lucky enough to be on a team who saw my sketches, and thought the concepts looked exciting, and at the time, people were starting to wear running shoes outside of just running – there was a lot of crossover into the lifestyle product with the retro looks, led by Nike at the time."
From there, Howard's deeper exploration of designing a running shoe that someone would want to wear outside of running allowed for a lot of design freedom.
"I was able to express how this could work as an evolution of the brand to Jim Davis, the owner of New Balance. He's very independent minded and open to new ideas, so he gave us the freedom to go ahead with it."
Launching Endstate
Last year, Howard and co-founder Bennett Collen, Boston College professor of Blockchain and Cryptocurrency, launched Endstate – a Massachusetts-based Web3 sneaker company that embeds an NFC chip into the tongue of every sneaker. Through its proprietary encoding process, Endstate definitively links each NFC chip to an NFT. The entanglement of the "phygital" good allows for token-gated in-person and digital experiences, exclusively for Endstate holders.
Bennett is the former founder and CEO of Cognate, which was acquired by Godaddy in 2018 for its pioneering use of smart contracts and NFTs to represent trademark rights.
In June, the company announced it had raised $5.5 million USD in a venture capital raise with investors including Archetype Ventures, Accomplice Ventures, Road Capital, CMS Holdings, among others.
One of the biggest challenges Howard has faced during her career is the everyday obstacles associated with growing a startup like Endstate.
"There's a whole lot of new challenges that I just never had before in my career," she told Hypemoon. "From creating a product from scratch and creating supply chains to developing the right connections with the right factories, there's a lot that goes into the branding and logistics."
She explained that her biggest challenge right now is simply building a brand like Endstate from scratch and "not doing it in an overhyped way."
"We were very particular in not jumping at this as just a 'hype play,' because we feel that we have this foundation of sneakers that provide unprecedented connection due to a new technology that can provide an ecosystem to these collaborations. I want it to be something that people learn about; something that helps onboard people to understand what's happening in the Web3 space."
Howard says that Endstate differs from others in the space because it provides sneakers with "unprecedented connection," that provides a deeper meaning to the company's tech-enabled product.
"Instead of thinking about it only as an NFT, sneaker, or physical product with a digital twin, the most exciting part about it, is this unprecedented connection we are creating. That's why we are choosing to do most of what we create in the world of collaborations. People get really excited when they want to support these creators, so to collaborate with all of those creators, athletes, artists, and brands, we get to help them build out their own personal brand and connections to their fanbase, while we build Endstate at the same time. The NFT, while digital art, also provides unique token-gated experiences we can build out over time."
Howard emphasized that Endstate's ongoing efforts to carefully build its brand out by crafting its story and carefully selecting the proper collaborations and timing of those drops has been its utmost priority.
"It's very different from what people expect in sneaker culture, and so, it's not that hype is a negative – there's a place where that hype is deserved and earned, and that's where we're aiming for."
Unlocking the Most Difficult Apparel Ecosystem
Today's sneaker culture has experienced a massive surge and transformation through NFTs, thanks to pioneers like RTFKT Studios, a Web3 sneaker brand that launched in 2020 and was quickly acquired by Nike in December 2021.
Undoubtedly, RTFKT has paved the way for other Web3 native sneaker design houses to launch and add their own unique spin to what they believe will attract even more people to the metaverse and NFTs – however, it has opened the space to an oversaturation of sneaker-oriented projects.
"Together, sneakers are all those products that feel like art, sculpture, and have a story to them," Howard explained, adding that consumers choose to wear products today that deliver a voice they feel connected to.
"Sneakers have a more complex design to them – they are half-technology and half-apparel, all at the same time," she added, pointing to factors like brand affiliation and color association.
"Now, as a consumer, I get to pick who I'm really excited about supporting when it comes to a collaboration, right? If I'm a big fan of an artist, musician, or athlete – that's another part of my self-expression in that I can also show my fandom through what I'm wearing."
"I do think the complexity of [sneakers] is why it's such a big thing right now – not everybody can go and start a sneaker brand. Out of all our apparel, it's the hardest ecosystem to unlock and create yourself."
Indeed, Howard's 25 years of experience are still being tested, as she has had to adapt and evolve her knowledge base of what it means to build apparel for an emerging future.
"I think that with everything I've done over the years, I've learned more and more how insights are important. I think understanding what people are looking for and learning the strategies to extract that, and seeing what's in the emerging future has been a skill that I've built overtime," she said. "I think it's about understanding what's coming – what people will want to fulfill their lives in a more meaningful way, and sneakers are part of that."
What Should Sneaker Culture Be Looking For?
With the growing list of sneaker-oriented Web3 projects currently available to the market, what questions should creators and consumers be focused on asking before diving deeper?
"The sneakers themselves have to be awesome, and something that's coveted," Howard suggested. "I think it's about getting in early on supporting somebody that you think is really about to take off – and it has to be somebody that you, as a consumer, feels is helping represent the things that you love in life."
Howard also pointed to two additional questions, including an individual's passion for the collaborator and what it is that collaborator is doing, as well as looking for the opportunities to actually be part of that project's growth.
"You need to know that these brands or collaborators are going to keep benefiting you as you continue supporting them," the co-founder added.
Howard says that in today' sneaker world as we've come to know it, the product was rarely a "signature sneaker" – but rather, a well-known design that collaborators have been able to add colors and material direction to.
"With Endstate, a lot of the collaborations that we're doing involve a signature sneaker that really tells that collaborator's story, which they get to now be a part of, because it's us helping them build their brands. I think it's just a different turnaround of the model that we think will not only get collaborators excited, but also the people buying their sneakers excited," she emphasized.
In determining what collaborators to work with, Howard says Endstate's constraints for who it chooses to work with is "quite small," but at the same time, still looks for that amazing story that it as a team is excited to tell.
Currently, Endstate's newest collaboration is with Heisman trophy winner and Philadelphia Eagles wide-receiver DeVonta Smith.
"He's not the biggest player out there, in terms of typical physical size of players," Howard said, adding that "he's accomplished so much and being the player that he is on his own terms. We are collaborating with him because we believe we're at the very beginning of his amazing, long-winning career. The fans he already has want to continue getting (somehow) connected to him in a new way."
By purchasing Smith's very first sneaker, fans will be able to connect with him in new ways as he continues to perform on the field. "We take some of the storyline that's told around him and his aura, and we build the product out with him. It's those fine little details that help fans discover the story of who he is. We're open to collaborating with other athletes and creators whomever, and allow them to be as involved as they want in the design process."
What's Next?
As our conversation with Howard came to an end, she revealed that when she's out shoe shopping, she appreciates a shoe that tells a story, but may not be the most vibrant of designs.
"Shoe shopping for a sneaker designer is complicated in its own right, but I always look for the unique signature of the story that the shoe is telling," she explained.
"I am a minimalist, and tend to wear all black clothing most of the time. I appreciate a minimal design, but also like the idea that my sneakers can be the place where I have a piece of self-expression. I'm not going to find the loudest, most bright ones on the market – that's not me."
Looking ahead to Endstate's future, Howard says that the brand has a pipeline of brands, athletes, artists, and creators that it is connecting with for future collaborations and furthering the innovation in how sneakers are made.
"We have a few things in the works that I think people will get really excited about that will be bringing a unique spin that we haven't seen out in the market before."
In other Web3 news, Slimesunday's SLIMESHOP takes eroticism and the "surreal" to next level with customizable NFT collages.