Steve Aoki: Web3's Keymaker Wants You to Stop Being a "Guest In Somebody Else's House"
Building out his vision for what the Metaverse should look like as Web2 begins its transformation towards "ownership."
Steve Aoki: Web3's Keymaker Wants You to Stop Being a "Guest In Somebody Else's House"
Building out his vision for what the Metaverse should look like as Web2 begins its transformation towards "ownership."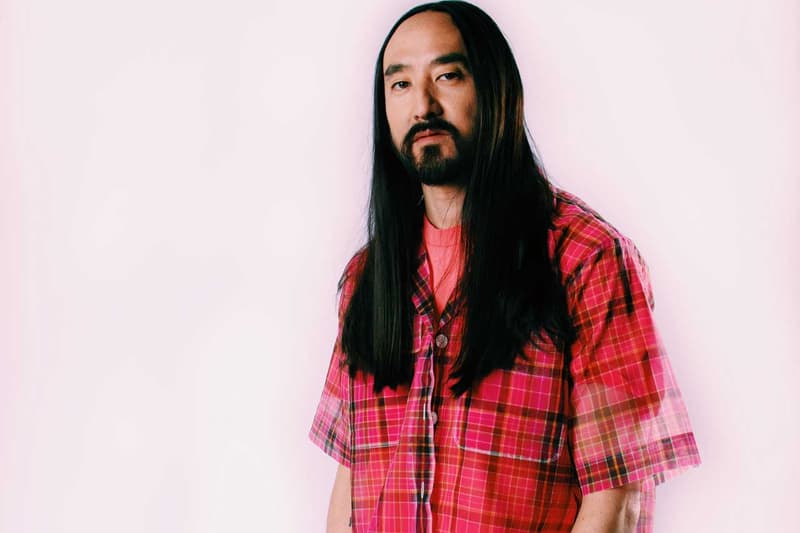 1 of 4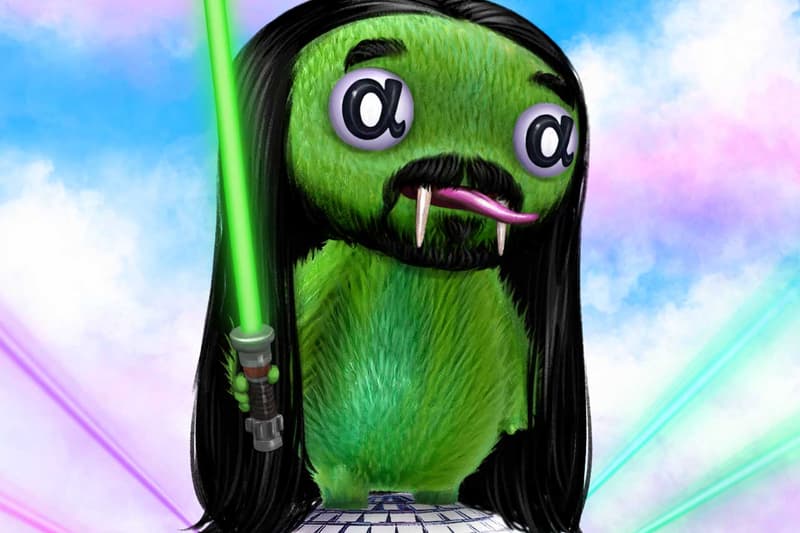 2 of 4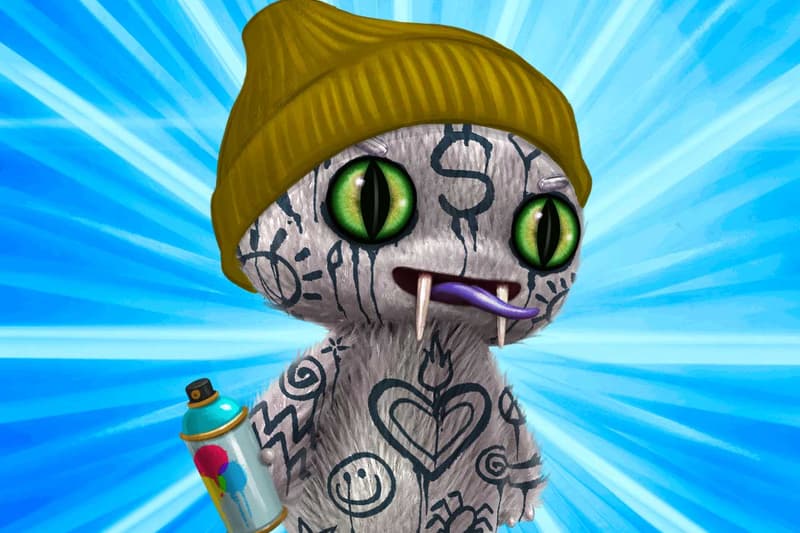 3 of 4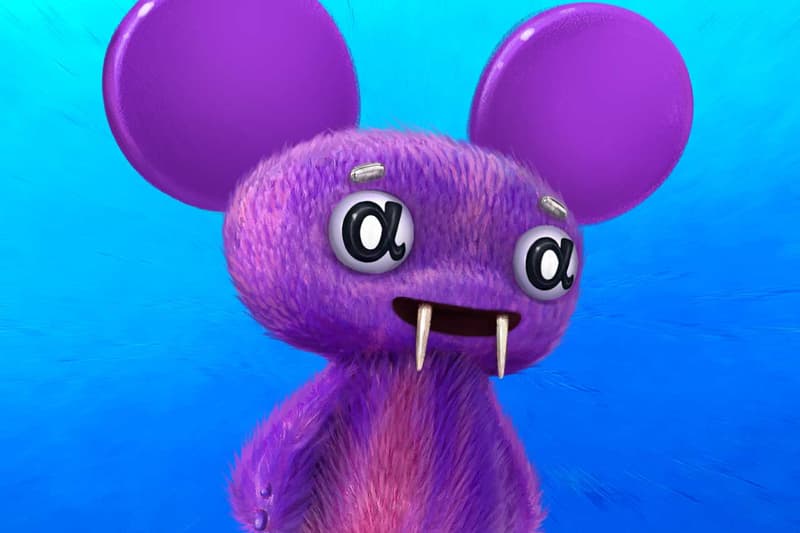 4 of 4
Since as early as 1996, musician and DJ Steve Aoki has been the breakthrough artist and charisma that has continued to openly welcome individuals into the EDM scene.
With six studio albums, 100+ singles, and two Grammy nominations, Aoki has been a cultural shockwave that millennials and Gen-Z have taken to heart, keeping him close as they journey deeper into their own journeys of self-discovery and identity.
In 2022, however, Aoki represents something bigger. He's a multi-pronged human looking to build out a world that does more than simply connect his fans with new merchandise drops or giveaways – he wants to bring them into his network.
As someone who has always considered himself a "creative and artist first," Aoki undoubtedly appreciates the challenge different industries bring, looking to work with anyone and everyone that inspires him.
From launching his first company Dim Mak in 1996 to launching one of the largest, most accessible metaverse worlds in Web3 to date, the creative has set his sights on building out a world that encompasses his entire network of resources and contacts to help bring him closer to his fans in a way that has never been done before.
Aoki sat down for an exclusive interview with Hypemoon discussing why Web3 principles are vastly different than that of Web2, as he continues building out what he and his team believe to be the infancy stages of what the metaverse should look like – beginning with A0K1VERSE.
A0K1VERSE
While the DJ and music producer first learned about NFTs during the summer of 2020, with his first project coming out only a month later – it wasn't until around February/March 2021 that Aoki made the decision to purchase his first NFT, actively choosing to participate in what he considered to be an extremely "ecstatic, engaged community" that was involved in his first drop.
"Community building and utility were the two main components I first learned about in this space," he told Hypemoon. 
Characterizing our place in this ongoing technological transformation as the "architects" who are "building towards the future of where we think commerce will be," Aoki also believes this is the stage where we will also learn what conversations and identity will look like.
As architects of Web3, he illustrated a landscape where creatives build out projects that "have legs, longevity, and can grow" – while carefully balancing the equal need to have communities, where utilities exist that serve as the glue keeping communities together.
Translating his vision to such a project, began with his own AOK1VERSE, a metaversal bridge that connects Web2 with Web3 via IRL experiences and a token-gated rewards system only available to Passport holders. 
Launched in late January, AOK1VERSE is everything Aoki, powered by the world's native crypto tokens, known as "AOK1 Credits," and a revolutionary NFT, known as the "Passport," that dynamically evolves over time. The Passport can be acquired by redeeming certain amounts of AOK1 Credits.
Indeed, Aoki has captured the ears and hearts of EDM fans across the globe, but recognizes the need to expand his name, brand, and work beyond the traditional confines of Web2's traditional music distribution platforms (DSPs) and other restrictions.
"I've done the fan clubs and all that where you're communicating with fans and you have this level of interaction," he said, emphasizing that "Web3 level of interaction and Web3 community are very, very different than a fan club."
He confessed that when it comes to his fans inside the AOK1VERSE community, he doesn't actually consider any of them "fans"–
"I don't look at them in terms of 'I can't wait to get them the new merch drop' – yes, that's part of it, but that's not the sole reason. That might be the sole reason for the fan club, but this is me wanting to give them access to my network. They're far more sophisticated in terms of what they want…they're mini-me's. They see what kind of access to the network I have that comes to me, and I'm asking whether there's a possibility to share that with everyone else?"
Sky Pods – a New Virtual Layer to AOK1VERSE
That first step of "giving," according to Aoki, came in the form of Sky Pods, which made its debut in July as an initial airdrop to AOK1VERSE members. 
Sky Pods are digital apartments that seek to enhance Passport holders' journey, in partnership with the oncyber platform. This, according to Aoki, was the newest reward for his AOK1VERSE community, and one step closer to bringing them into his network.
"Sky Pods is another layer of what I can offer to the network, or what I can offer to the membership," he explained. "I wanted to add more of what a visual layer looks like to a metaverse.  I did that with The Sandbox. Now, with AOK1VERSE, I wanted to do something that was specific for the members."
In its partnership with oncyber, Aoki said he and his team spent many months working with them, describing oncyber as one of the leaders in building out the kind of spaces they just did with Sky Pods – something he says required a lot of depth and time.
"The first thing I saw by them was the rooms and pods they built for RTFKT, because I was part of that community. We developed these Sky Pods that exist only in our AOK1VERSE, and we wanted to add that actual utility to what we're doing in this space, as a visual layer. I think that this layer is very important, as it's the first step of what that layer looks like in having a space to be able to showcase your NFTs."
The AOK1VERSE creator also revealed that Sky Pods is far from "finished," as he and his team will be adding more to Sky Pods, hinting at a future music player that will serve as the streaming component to the ecosystem. 
"Step-by-step, we're going to really build out what a metaverse looks like through the world of AOK1VERSE."
As part of its initial July debut, Aoki airdropped one Sky Pod for every community member, informing members of AOK1VERSE that there were six types of Sky Pods for each tier of Passport NFTs – with each ERC-1155 token offering unique features and benefits to their holders. 
"In Web2, You're a Guest in Someone Else's House…"
Certainly, we've all walked into a room where we have asked (or have been asked) how to define "Web3" as we currently understand it – we presented that same question to Aoki.
Aoki replied with an immaculate visual comparing both Web2 and Web3 to "walking into a party" with "clothes that you take on and off" as you hop from one party to the next:
"In Web2, you dress up and go to a party. You eventually leave that party, but are required to take off all those clothes you just partied in, only to put on another set of clothes as you head into the next party. And as you leave that party, you also leave that set of clothing behind," he explained. 
Web3, however, according to Aoki, changes the dynamics of "giving up your clothes:"
"…it's more like the clothes that you bought to go into that party, you can then leave with those clothes, and maybe buy another set of clothing. And then you go to another party with another outfit, and you also leave with that outfit. Web3 is about ownership; it's about being involved in different communities with the intention that you can own the piece that you are interested in, and sell whatever you want."
The confusion, he says, stems from the way humans interact. "Web3 is just making our sense of belonging and the things that we love more exemplified in how important these communities are and how responsible we are in those communities. I've seen a lot more engagement than I have in any other community than I've been in previous to the advent of Web3."
Gaming, for example, has been one of those sectors that Web3 has truly touched, illustrating just how limited users are when it comes to owning the content they purchase over time – especially with games like Call of Duty, Candy Crush, The Sims, Roblox, and Minecraft. 
"There's millions upon millions of people playing COD, that are connecting and having their own communities in these spaces – and identifying in those spaces in a really big way. With Web3, it's the same concept, but the key is that you now own those skins; you can buy and sell those skins, you can create/build in that same world – and you own it."
Aoki emphasized his belief that in a few years time, the idea of gaming where if a user doesn't own those skins and can't sell them – they aren't going to stay."
As a multi-billion dollar industry, gaming is at the forefront of change, and Aoki knows it. 
"I'm already setting up camp here, and people are going to start moving here. You can't stop it, because it's inevitable. We will start to see a shifting of our society starting to utilize and apply the same models that we love and head into Web3. I truly believe the way we interact now will be long gone."
Web2, according to the AOK1VERSE founder, removes the most crucial element that Web3 offers up on a silver platter – a choice. 
"We go into Roblox and actually buy something in Roblox, but they still own it. And you're okay with spending, knowing that you're not going to get it back. You can play in all these places, but you don't own anything. You're just a guest in someone else's house – whereas, in Web3, you have a choice. Do you want to own it? Or do you want someone else to own it?"
Replicant X and Aligning With the "Right People"
When choosing to associate his name/image/likeness with a project, the producer reminded us that he approaches every project and/or business as an artist/creative first – looking for the right group of people to align with.
"I have to really have the passion there, so, for me, if I'm going to even enter into a collaboration, it's got to be something that I'm excited about that I have the passion to drive through the rigmarole that is going to come my way," he said. 
"That's what's beautiful about Web3, is the spirit of collaboration. You just have to find the right people that can actually work on the different areas, including the technology, developers, art, back-end of building out the community as a Discord group, and the marketing side – and they all have to align with the underlying vision of the project and what that means."
He continued that once those people are identified and can handle "all the minutiae that goes on in-between, which we're all going to be dealing with, fighting against, and challenging" – then he's ready for it. 
And according to Aoki, that's exactly what's happening with his latest project, Replicant X, alongside actor/director/producer Seth Green and Stoopid Buddy Stoodios. 
The collaborative NFT project consisting of 4,000 PFPs, is believed to be one of the first-ever community-driven animated NFT TV series to come to fruition, and is a continuation of Aoki's March 2021 stop-motion NFT project, "Dominion X," which was born out of Aoki's Web3 alter-ego and mascot, "Character X." 
"Replicant X is the evolution of Character X," Aoki told Hypemoon. "We have built out what's going to be the first animation that is going to be a gamified storytelling that will connect the community to the stories of Character X and friends."
According to Aoki, while smaller IPs have been able to leverage the world of storytelling – doing this with significantly larger IPs is a completely different story that hasn't been told before, which is why he says he brought the idea over to Stoopid Buddy Stoodios (Robot Chicken, The Masked Singer, Captain Underpants, and more).
"I wanted to do something that could actually be on television – can we bring Character X to the mainstream…in a way that is disruptive? I really believe in a future where these larger IPs will end up doing this – but they haven't. I think we will really shift that conversation over in a big way."
Each Replicant X holder will be given a Producer Pass to be part of that future storytelling that Aoki and Green build out alongside Stoopid Buddy. 
"We really are bridging Web3 and Web2 in media, and that's a big deal," he concluded.
The Conversations We Should Be Having…
For other creatives in the space who want to follow in Aoki's footsteps, the producer emphasized that it takes "a different level of commitment" than building a business, company, and brand in Web2 – where people's instant gratification and demand for quick results has no place. 
1. You Need to Maneuver and Evolve Quickly
Actively participating in this technological transformation requires individuals to maneuver in such a way that they welcome change openly, and quickly. 
This rapid change is what Aoki believes to be one of the main reasons why large institutions and companies have been hesitant to participate more quickly in Web3:
"There's too many blockades; it's too rigid. You need to be able to maneuver and evolve quickly, innovate quickly with your community. It requires a team, and that is very difficult to find," he said.
In giving your community what they want, he encourages creators to also focus on building a brand that they are required to stick with.
"It's far, far different in Web2, where you can do drops and let them do their thing – with little to no feedback. If people don't like it, it doesn't sell, and you can always do something else. In Web3, once you start something, you have to have a long-term goal and plan – you have to be adaptable and flexible."
2. Community Comes First – Not Money
In building that community, Aoki encourages individuals to stop thinking with a "money-first" mindset, and instead, focus on the work that goes into building that specific community that will ultimately, follow you to the end.
"You can't think about how much money you're going to be making. At the end of the day, you have to really believe in the community first. When it comes to making music and songs, it's about making good products, good records – not about how many streams and money made off of it. Do that time and time again, and you will be able to build something stable and strong."
3. Reshaping Our Understanding of "Rug Pulls"
Lastly, the industry has a bad habit of calling any project roadmap it doesn't understand or rather, something that isn't an "instant" success – a "rug pull."
In reality, most "rug pulls" are not actually rug pulls, right? The majority of cases yield instances of ignorance and an overall lack of good business judgment. 
And Aoki agrees that the term "rug pull" is one that is "extremely broad" and is applied across the board, when it shouldn't be:
"I think a 'rug' should be called something that when you do a project and you take all the money and just bounce and exit – meaning, you kill the Discord, change the names, etc.," he explained. 
"What people are calling 'rugs,' now, is kind of a broad term, and in many ways, I don't consider them a 'rug.' In Web2, you can call a lot of the failed projects, 'rugs.' Once again, it goes back to Web2 principles not being Web3 principles – how you stay diligent with your community and how you choose to be more committed is a different level."
EDM Fans Should Start Looking to Web3
At the end of the day, Aoki's passion for making music still remains strong, as he's been making songs in Web3 since his first NFT drop in February 2021.
"I love making music in Web3," he told Hypemoon. In choosing to release his upcoming work in Web3 (rather than in Web2 across all DSPs), the DJ says that his songs don't have a limitation.
"Most of the songs I've made in Web3 exist within just the NFTs, without limitation. I love experimenting in that way, because it's like scoring that scene in a movie or action sequence. It's a lot of fun and it expands my creativity as a producer and in making music in that space. I will continue to do that."
Last year, Aoki and Justin Blau (3LAU) sold an unreleased song, "Jenny," in their first-ever collaboration, to Jenny DAO as an NFT for $1 million USD.
"[Aoki] and I have been friends for years," 3LAU said in the May 2021 announcement. "As our mutual excitement surrounding NFTs grew, we thought it would be a truly unique opportunity to tokenize a 1/1 exclusive song – our first collaboration ever!"
3LAU, who has gone from DJ to full-time music tech entrepreneur, is also the founder of Royal, a marketplace that also launched in 2021, which enables artists to sell their music royalties to fans as NFTs. 
In July, Royal made its first-ever royalty payouts to token holders in the amount of $36,000 USD across four songs – marking the first time fans have ever been paid royalties for co-owning an artist's song.
Blau previously told Hypemoon that he will still make music as DJ 3LAU on weekends and "show up at a friend's show to do a surprise appearance."
Aoki, who is widely known in the industry as one of the most expansive music producers in the world, told Hypemoon that he works with all kinds of genres, from all different eras – including K-Pop, Latin, Hip-Hop, and most recently, country. 
"When it comes to music collaboration, I work with anyone. The floor is open," he shared.
He also revealed that he loves working with people that have inspired him, even if they don't come from musical backgrounds – including a song with Yuval Harari, who wrote one of his favorite books, Sapiens; Bill Nye, and Ray Kurzweil, who invented the first physical keyboard that could realistically reproduce the sound of pianos and other orchestra instruments. He also collaborated with J.J. Abrams, who he considers to be the "Bachelor of Science Fiction," on a previously released album.
Last week, the two-time Grammy-nominated DJ and producer announced that he became an official brand ambassador for DraftKings Marketplace, helping to support DraftKings' Web3 efforts, with an emphasis on the Reignmakers franchise – an NFT-based fantasy sports series where players build a collection of gamified NFT player cards and their collection to draft a lineup into fantasy sports-style games.
In other Web3 news, Meet Gmoney, the creative director who is providing the access point for luxury fashion.