Walmart Enters the Metaverse and Wants To Bring Gen Z With It
Bringing the retailer's stocked "isles" to life inside Roblox with "Walmart Land" and "Walmart's Universe of Play."
Walmart Enters the Metaverse and Wants To Bring Gen Z With It
Bringing the retailer's stocked "isles" to life inside Roblox with "Walmart Land" and "Walmart's Universe of Play."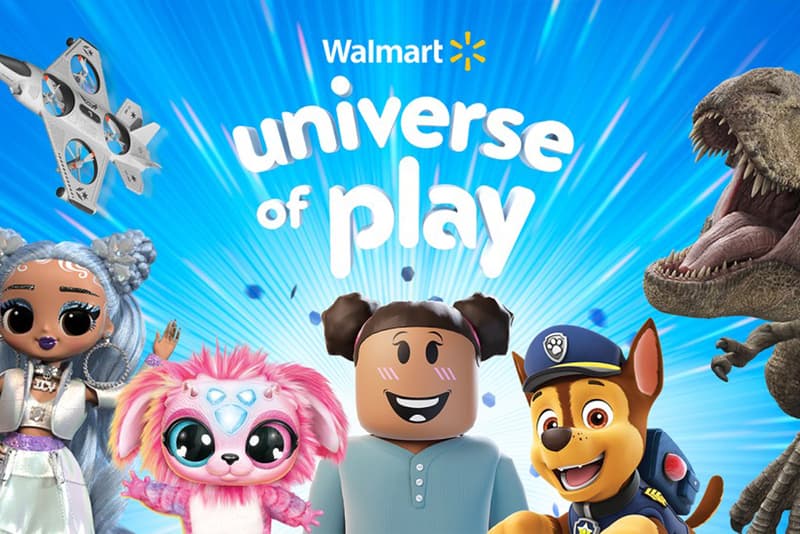 1 of 5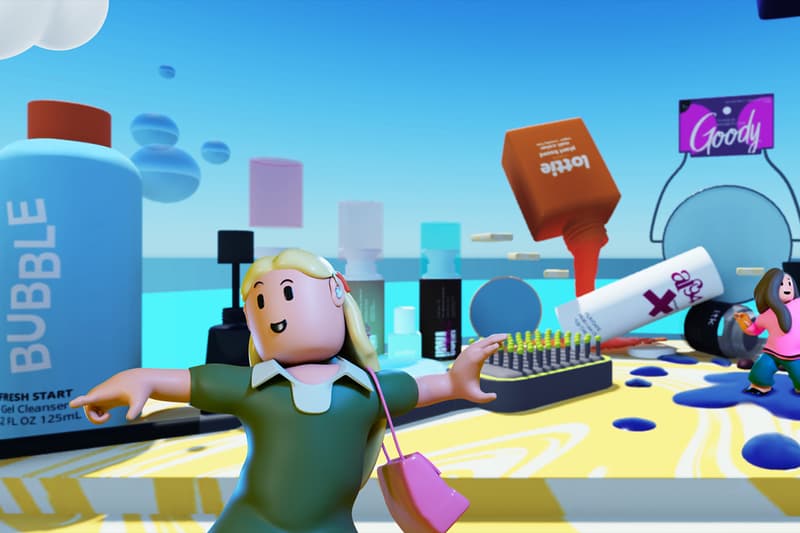 2 of 5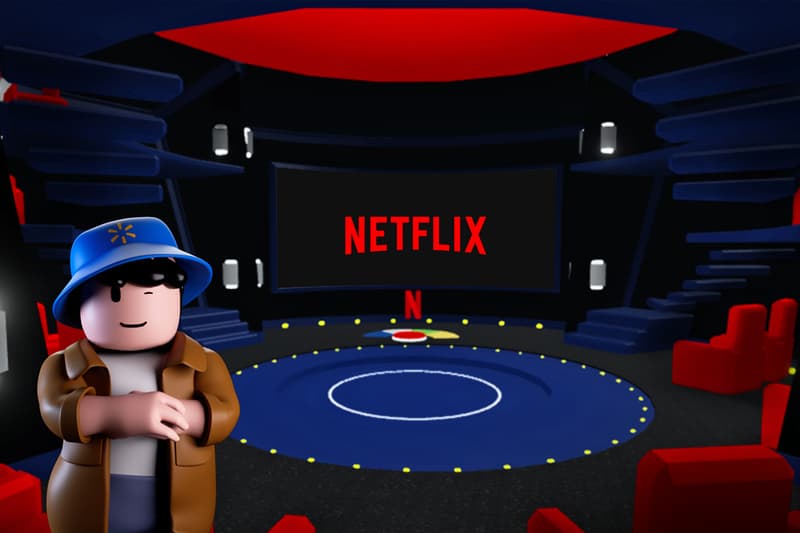 3 of 5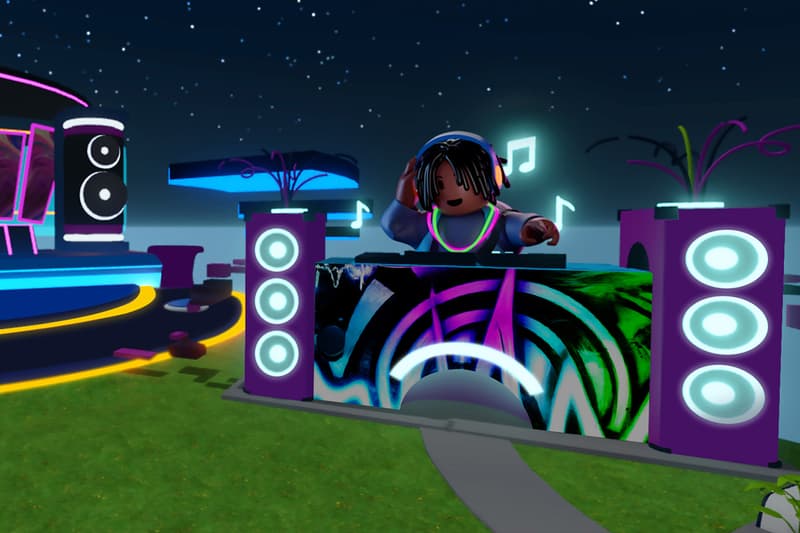 4 of 5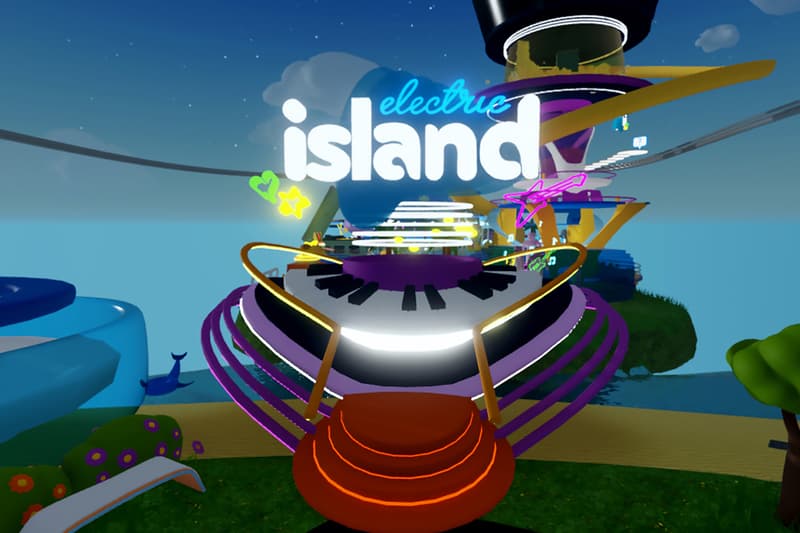 5 of 5
Walmart officially announced its first dive into the metaverse on September 26, launching two new immersive experiences inside Roblox — Walmart Land and Walmart's Universe of Play, which will bring the global retailer's "isles" to life.
The global retailer, which has over 10,500 stores and various e-commerce websites under 46 banners in 24 countries, will offer Roblox users an immersive, virtual recreation of the retailers physical stores alongside a variety of activations including games, events, and shopping experiences.
"We're showing up in a big way – creating community, content, entertainment, and games through the launch of Walmart Land and Walmart's Universe of Play," said William White, chief marketing officer, Walmart U.S. "Roblox is one of the fastest growing and largest platforms in the metaverse, and we know our customers are spending loads of time there. So, we're focusing on creating new and innovative experiences that excite them, something we're already doing in the communities where they live, and now, the virtual worlds where they play."
Walmart currently has a fiscal year revenue of $573 billion USD, employing approximately 2.3 million associates worldwide.
Leveraging Roblox's 50 million+ daily users, Walmart is ready to grab Gen Z's attention as it begins experimenting inside Roblox.
Walmart's Universe of Play, according to the announcement, presents a toy-filled world with adventures, drones, hoverboard travels, a toy releasing blimp, and five playful games based on Walmart's best-selling toy characters like PAW Patrol, Jurassic World, Razor Scooters, and Magic Mixies.
Just in time with kids' holiday wish lists, users will be able to learn and play with Walmart's new trending toys and franchises in a way that specifically aligns with Gen Z's current consumer habits.
The next experience, Walmart Land, is an amusement park-themed world that includes Electric Island (music festival-inspired experience), House of Style (virtual dressing room), and Electric Fest (a motion-capture concert celebration). From interactive competitions and a massive Ferris wheel, to dressing rooms for fashion design and free bucket hats, Roblox users will be able to collect rewards for virtual merchandise and unlocking IRL rewards.
Welcome to Walmart Land! ? You're invited to Walmart Land and Walmart's Universe of Play, two new immersive experiences in the metaverse mega-platform, Roblox. Grab your headsets and hop in: https://t.co/xrxwzLKJrn pic.twitter.com/UYrPrQ2Lo2

— Walmart Inc. (@WalmartInc) September 26, 2022
No Stranger to the Forefront
While this marks Walmart's first step into the metaverse, the retailer filed for seven Web3-related trademarks in December 2021, first hinting at its intention to eventually sell consumer goods inside these virtual worlds.
Earlier this week, Walmart also debuted its first NFT-related activity, in partnership with Funko Pops, a 20-year old toy company known for its Pop Vinyl figurines that are centered around major licensing and IP deals, including Marvel, DC, and Disney. Funko's latest release with the retailer included a 30,000 NFT collection backed by its physical collectibles, based upon DC's "The Brave and the Bold" comic.
Yet, Walmart's jump into Web3 shouldn't be much of a surprise, given its history of embracing emerging tech. In 2018, Walmart announced that it would be adopting blockchain technology through IBM's Food Trust Network as a result of that period's Romaine lettuce E.coli outbreak. Specifically, it said it would be requiring grocery chain suppliers who provided leafy green vegetables to submit and upload supply-chain data to the Blockchain, encouraging other suppliers to also follow in its footsteps.
The retailer's then VP of Food Safety, Frank Yiannas, compared this blockchain use case to "FedEx tracking for food," where consumers would soon have the ability to see each and every destination their item has been to — up and until it reaches the Walmart distribution center. Yiannas now serves as the Deputy Commissioner for Food Policy and Response at the FDA.
Walmart's new dive into Roblox will bring its 230 million+ customer base into what could feel like a "normal" onboarding process into Web3, driving e-commerce into its next stage of growth.
In other metaverse news, A whole new world: Disney seeks 'emerging tech' lawyer to drive its vision for Next-Gen Storytelling.