Web3 Music Platforms Put Creators in the Driver's Seat
Take a look at the wide variety of offerings that are reshaping the sector.
Web3 Music Platforms Put Creators in the Driver's Seat
Take a look at the wide variety of offerings that are reshaping the sector.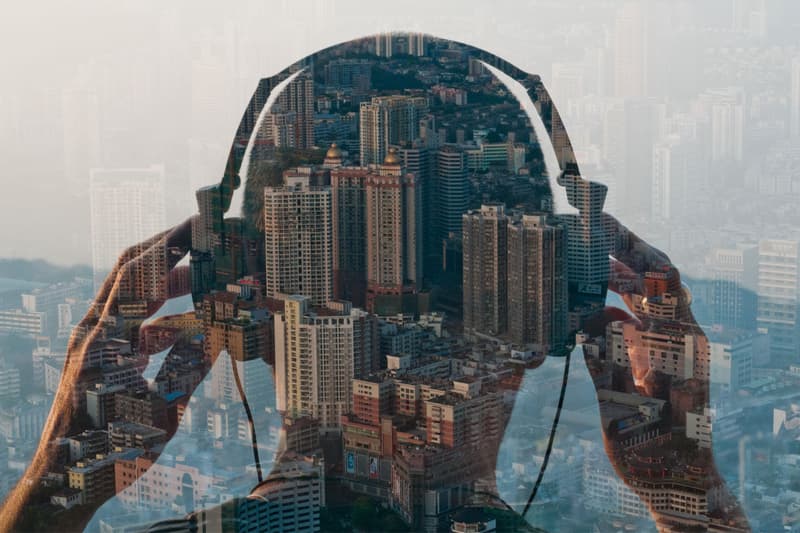 When it comes to NFTs, the metaverse, and music — almost everyone in Web3 has seen the celebrity crossovers like Snoop Dogg and Eminem's Bored Ape music video and VMA performance.
The space has also seen several other celebrity musicians launch NFTs and big names like Sony Music filing trademarks for the space. That's not where the technology stops though, there is a large number of platforms that are emerging in the Web3 space to reshape the music industry as it is known today.
Below are a few platforms that are changing the industry, putting both big and small creators back in control of their music, and empowering their communities and fans. This is largely done through utilizing NFTs to help artists maintain rights to their music, maintain royalties, and share a deeper more intimate connection — as well as monetary success with their fans.
Royal
Launched in 2021 by music producer Justin Blau (3LAU) and entrepreneur JD Ross, Royal was created to act as a marketplace where artists can raise capital while still owning a majority of their music — while fans get a chance to partner and invest in the music that they love.
Artists no longer have to decide to either make money or maintain control over their work, they can now have it both ways. This is done through the implementation of NFTs.
Fans or investors who purchase artist NFTs on Royal receive royalty payments in return. The first of which payments were distributed in late July in partnership with the release of three songs on the platform by Nas.
"This payout represents the first off-chain/on-chain bridge of royalties to fans, and it's incredible because we're paying out $30,000 – which, across three songs in a single quarter, is pretty significant," shared Blau in a previous interview on the platform with Hypemoon, adding "it just goes to show that we're trying to combat the narrative that 'music doesn't make money' – it does; it's just that the people who collect it, take fractions of it before it gets to the artist's hands."
Streaming accounts for 65% of recorded music revenue worldwide (a $26B business) and 83% in the US.

Democratizing ownership allows artists to retain control of their work & enables fans to participate in the upside. pic.twitter.com/120iyUMG3Z

— royal (@join_royal) August 11, 2022
Sound
Sound is looking to create a more empowering and immersive experience for both creators and listeners. It is doing so by focusing on three main concepts, Listening Party Launches, "Owning the Moment", and the Creation of Culture.
Through its listening party launch initiatives, the platform aims to help artists debut new music as NFTs, each as a uniquely numbered edition so that listeners can showcase early support. With increased value being placed on earlier editions, the initiative promotes the early discovery of new artists.
Owning the Moment is a social aspect of the platform, which allows holders of Sound NFTs to make public comments on the related song. The social platform is dynamic in the fact that if a holder makes a comment but then sells their token, the comment will disappear and be replaced with the new owner's comment should they choose to leave one.
Another objective of Sound is to create culture — each NFT minted on the platform also acts as an access pass to the Sound community on Discord. This community allows for immersive interaction with both artists and other fans through weekly hangouts, collaborative projects, and more.
Couldn't be more deserved!!!!! @milesryanharris is just getting started

— sound.xyz (?,?) (@soundxyz_) September 9, 2022
Catalog
Self-described as a "digital record shop," Catalog is looking to create new value models, listening spaces, and artists' discovery tools for the music industry. With a focus on helping artists focus on what they care about most — making music.
Through the platform artists can submit original music to have their "records pressed," or in other words, minted to the Ethereum blockchain. Because the music lives on-chain, Catalog has created a means for artists' works to live on through one-of-one NFTs, even if its platform doesn't.
Another unique aspect the platform offers to collectors of artist NFTs is the ability to buy records with a "slice." When submitting an offer on an NFT, the buyer can bid with a slice of 0-100% included in the bid — which is essentially an agreement to break off a slice of future resale profits to the previous owner.
The platform's main goal is to "create a space for fans to listen, discover, and directly support the music they love."
Curation is subjective, as it should be. An art world dictated by an 'objective' good-bad binary isn't a world we believe in. What's needed is space for more voices to shine. We'll continue to expand that space as we further prove the inherent value of music and its discovery ? pic.twitter.com/ybCpng0znv

— Catalog ? (@catalogworks) August 1, 2022
ROCKI
One of the first Web3 music platforms to utilize the Binance Chain (BNB), ROCKI is "Unf*cking the music industry with NFT-powered music," as its Twitter bio reads.
The platform aims to solve some of the music industry's most fundamental problems by providing new revenue sources and better fan engagements with their Music and Royalty NFTs.
Uniquely, ROCKI has identified the metaverse as one of its main target areas of Web3. "This will give our musicians who issue Music NFTs on ROCKI a bigger reach," shared the platform's CEO and Co-Founder, Bjorn Niclas."
Recently the platform partnered with the ToriZero Metaverse where artists' music from ROCKI was played in the background.
???We're thrilled to announce that ToriZero has partnered with @RockiApp . Specially selected music on ROCKI will be featured in the Metarverse of ToriZero as background music!!!!!???https://t.co/rxYK5CY4Vt

— Tori Zero (@ToriZero_REDLAB) March 7, 2022
Gala Music
What started as Gala Games, the Web3 company quickly found itself advancing into the space of film with Gala Film, and now music with Gala Music.
The platform has a focus on supporting and empowering both emerging artists as well as established artists. One of its most recent collections to drop is "Mount Westmore – Bad MFs," an album from Snoop Dogg, Ice Cube, E-40, and Too $hort.
Through purchasing NFTs on the platform collectors have access to exclusive content, earning opportunities through revenue share, and in some cases special rewards or experiences.
It's always good to stop, take a minute and say thank you ?

Shout out to all you early supporters who collected all 18 tracks from @SnoopDogg's album and now are receiving a limited edition Death Row Chain ✨ pic.twitter.com/mYF3sKprop

— Gala Music (@GoGalaMusic) September 3, 2022
We're bringing you new artists from around the globe. Check out the latest emerging artists to join Gala Music. Hit the link in bio to see when new music goes live! ? pic.twitter.com/m8tCRONR5q

— Gala Music (@GoGalaMusic) September 14, 2022
Probably A Label
Created in partnership with Warner Records and Web3 media Group Probably Nothing, the label has two main offerings Studio A and Studio B.
Through Studio A, the Label offers IP development for tv series, movies, and more by providing financing, marketing, creative development, and more. For the full story on the launch and more details on Studio A see Hypemoon's exclusive interview with Founder Jeremy Fall.
On the Studio B side of things, the Label is dedicated to creating a community library of music from both up-and-coming artists as well as award-winning musicians — as well as the distribution of IP rights to holders of the artist-produced NFTs on the platform.
"We are democratizing discovery and highlighting collaboration," read a recent tweet from the Label.
3/ For example, a holder who wants to create a film can pull tracks from Studio B to use as background music, or an established artist can sample a beat from a community member for a new project.

— Probably A Label ? (@probablyalabel) September 4, 2022
Welcome to Studio B, a community-driven music library ? pic.twitter.com/tfXLFiHj9G

— Probably A Label ? (@probablyalabel) September 3, 2022
Arpeggi Labs
While most of the current Web3 music offerings surround finished products for collectibility and discovery — Arpeggi Labs has created a free on-chain digital audio workstation (DAW).
The platform was created to allow musicians to publish their sounds for others to create with. With the platforms in browser DAW, anyone can create music and mint it as an NFT, all free of any charge from the platform.
On Tuesday, September 13, Arpeggi announced a new intuitive update to its platform, which it is calling Clips.
"Clips mode gives you the power to create even more expressive music in Arpeggi Studio. Record a performance and upload it to the Sounds library to add a human touch to your track. Stretch, transpose, and reverse samples to add energy and nuance," shared the platform in a recent tweet.
Another great benefit of the platform is the ability to have proof of original creation and get proper credit when a contribution is remixed or sampled by other users — something only made possible through NFT technology.
1/ Today we're launching one of the most important updates in our protocol's history—Clips. In collaboration with @benkesslermusic, see how anyone can now add any sound—like vocals—to an Arpeggi composition for infinite possibilities. ?? pic.twitter.com/9zUBT026YL

— Arpeggi Labs (@arpeggi_labs) September 13, 2022
RELICS
Created by Independent record label Monstercat, RELICS aims to be "the intersection of Music, Art & the Metaverse."
On the platform, collectors purchase blind pack NFTs, which can be burned to reveal one of 50 unique songs with one of 30 unique cover art editions. The songs and artists are sourced from the independent record label and both parties continue to receive revenue through secondary sales of the tokens.
A unique aspect of RELICS is that the rarity of the NFTs is dynamically determined by the performance of the song, which encourages collectors to hold onto and support emerging artists.
Other areas of focus for the platform include the metaverse, where it says it will soon offer integrations on platforms like Jadu and Decentraland.
Music NFTs are still so early. Just as, photography NFTs were early in 2021, or Digital Art NFTs were early in 2020.

This movement is happening though, there is no question of that.

— RELICS (@RELICSxyz) February 18, 2022
"Music is life itself."
A quote from the late great Louis Armstrong, that while simple is extremely powerful.
Music means something different to every person who hears it, and different genres resonate more with some than they do with others — but for the most part, everyone has one piece of music that they love.
As the music industry came into the modern era and corporations started to recruit talent, form record labels, and commercialize the industry, artists subsequently began to lose control of their creations. This shift can be traced back to the 1880s and particularly to the boom of radio in the 1920s, with not much changing in the industry since then in terms of ownership.
With such use cases as outlined above only now gaining popularity, it will be interesting to see how things develop. Web3 technology utilization is one of the biggest advancements the industry has seen in a long time and continues to provide greater control of creations for artists and a more immersive ownership experience for collectors.
Elsewhere in Web3, read how Gmoney is providing access to luxury fashion through NFTs.