What You Missed in Web3 – August 2022
New trademark filings, Nike shattering records, Meta releases NFT integration, and Coinbase's latest partnership.
What You Missed in Web3 – August 2022
New trademark filings, Nike shattering records, Meta releases NFT integration, and Coinbase's latest partnership.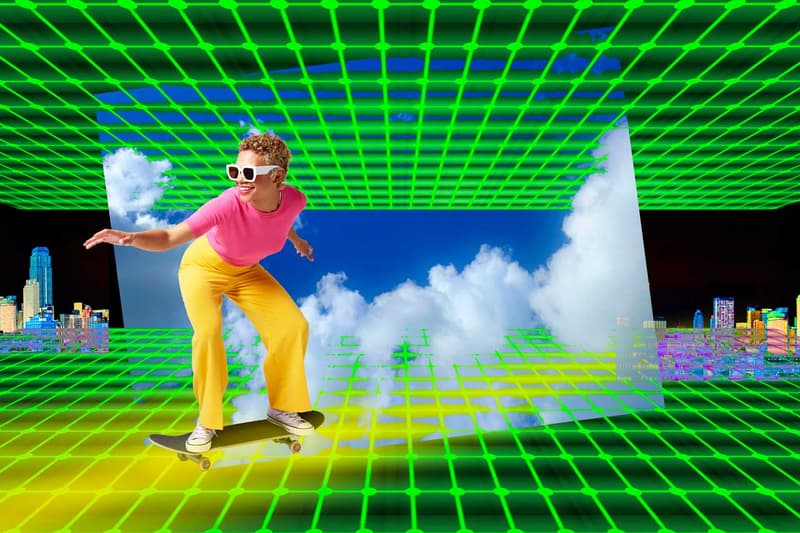 Hypemoon brings you the Web3 highlights of what you may have missed in August 2022.
Trademark Filings on the Rise
As more Hollywood talent continues to immerse themselves into the Web3 culture, the U.S. Patent and Trademark Office (USPTO) is starting to see a surge in the number of Web3-related trademark filings, begging the question of what's to come from many of these household names.
In July, trademark attorney Josh Gerben shared his firm's projections that over 23,000 Web3-based trademark filings will be made by the end of 2022 – a 300% increase over similar filings made in 2020.
To date, celebrities including Miley Cyrus, Kanye West, LeBron James, The Rock, and Snoop Dogg are among the few that have already filed their Web3 trademark applications with the USPTO.
In June, eBay submitted multiple trademark applications describing potential use cases for NFTs, virtual trading, and a possibly digital asset marketplace.
For the USPTO, this is only just the beginning, while U.S. courts are starting to turn their attention to the necessity of familiarizing themselves with the nascency that is the Web3 and digital asset spaces.
Meet the Most Profitable NFT Brand
Nike shattered a new record as the most profitable brand in the NFT space, generating $185 million USD in revenue with 67,000 transactions.
Since 1964, Nike has continued to protect its historical domination of the physical sneaker market, leveraging its December 2021 acquisition of the Web3 studio, RTFKT Studios.
Through its growing list of strategic partnerships, RTFKT has generated its massive revenue stream alongside Takashi Murakami, FEWOCiOUS, and its CloneX ecosystem.
Magic Eden & Banksy Are Burning NFTs
A new piece of Banksy artwork will be tokenized through the Radar Rats NFT collection, in partnership with Magic Eden and LCD Labs.
The Radar Rats NFT will allow its holder to acquire a Banksy Walled Off Hotel Box Set in exchange for burning the NFT.
The burn mechanism will ensure scarcity, as each box set received via the burn mechanism will be an exhausted Banksky artwork that is no longer available to purchase in the marketplace.
Each NFT is backed by a physical hand-painted print.
NFL Releases Its NFT Marketplace
In partnership with Dapper Labs, the NFL announced the launch of its soon-to-be-public NFT marketplace, called NFL ALL DAY.
It also announced another partnership with BitWallet, which will allow Dallas Cowboys fans to purchase in-game suite seats with Bitcoin, Bitcoin Cash, Ethereum, and/or Litecoin.
Anonymous Targets BAYC
A YouTube video believed to be uploaded by the hacker group, Anonymous, targeted and called out Yuga Labs and its BAYC franchise, revealing that its looking deeper into the existing accusations against them for racism, simianization, Nazism, and more.
While Yuga Labs has continued to call these claims "far-fetched," Anonymous appears to have displayed its support for Los Angeles-based artist Ryder Ripps, who is currently involved in a legal battle against BAYC after selling derivative Bored Apes that he describes as a form of protest.
However, BAYC believes it to be counterfeiting and misleading to the NFT community. Currently, there is speculation as to the authenticity of the recently released video.
Dogecoin Upgrades to DogeChain
Dogecoin received a major upgrade with the launch of Dogechain, a new sidechain on the Polygon network.
Dogechain allows Dogecoin holders to use Wrapped-Dogecoin, which grants the ability for the token to interact with NFTs, and opens up a whole new world of utility.
Dogechain has attracted the attention of Elon Musk and Mark Cuban – both who utilize Dogecoin in their various business ventures.
The chain also plans to release its own token, which will grant users voting rights over the protocol.
Meta Adds NFT Integration
Meta has finally taken steps to push its NFT initiative on Instagram, which will now allow users across the world to begin posting NFTs to their profile (via Newsfeed or VR stickers).
The platform has partnered with popular wallets like MetaMask, Rainbow, and Coinbase, while still using the Ethereum, Solana, Polygon, and Flow blockchains.
Meta CEO Mark Zuckerberg has continued to stress blockchain technology's importance as Meta continues its journey towards the metaverse – and that starts with Instagram's NFT integration.
Coinbase Partners With BlackRock
Coinbase has finally had a breath of fresh air, after announcing its partnership with BlackRock, the largest asset management firm in the world, sending shares soaring.
The exchange will help Blackrock integrate crypto investing and tracking tools into the portfolios of its institutional clients.
Coinbase has continued to come under fire with a pending SEC investigation, as well as the FBI and DOJ getting involved in the industry's first case of insider trading by a former Coinbase employee. The company also began facilitating massive staff layoffs.
With BlackRock managing over $8 trillion USD in assets alone, this partnership certainly paves the way for Coinbase to reshape its public image, while setting an example for institutional investment opportunities between Web2 and Web3.
Nomad Bridge Gets Stolen Funds Back From 'White Hatters'
After experiencing a "free-for-all" flash loan cybersecurity attack that resulted in $190 million USD in crypto lost, Nomad bridge protocol shared their gratitude to "white hat hackers" who sent back $9 million USD of the stolen funds.
The protocol is a tool that allows users to transfer funds across blockchains, and serves as one of many bridge protocols hacked in 2022 alone.
Nomad is reportedly working with law enforcement to recover the remainder of the stolen funds.
Did you miss what happened in July? Get caught up now by clicking here.