What You Missed in Web3 – October 2022
Hypemoon recaps what you may have missed in Web3 this month.
What You Missed in Web3 – October 2022
Hypemoon recaps what you may have missed in Web3 this month.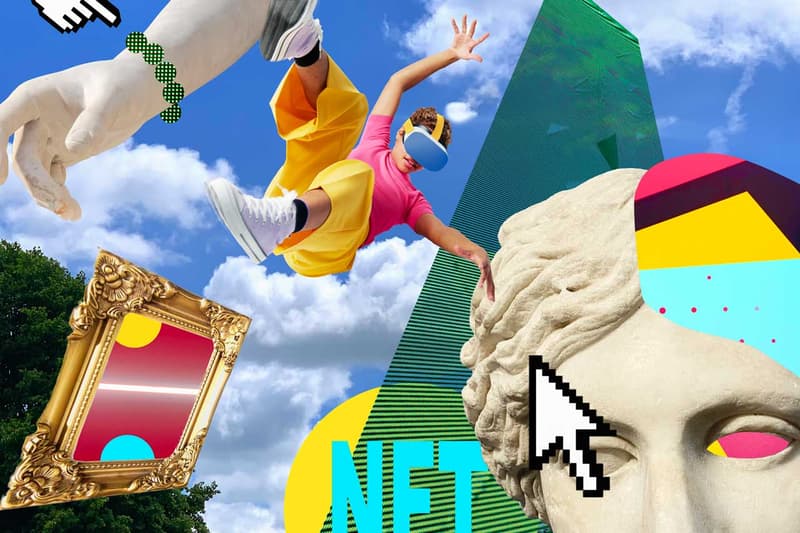 EVENTS & HAPPENINGS
From TV/film and music/entertainment to sports, gaming, and hospitality, brands put their cauldrons out for the Web3 community to all participate in ahead of Halloween – from Cheetos and Funko to Autograph, Forgotten Runes, and Paris Hilton. 
Decentraland also announced this year's artists and performances set to hit the stage during the second annual Metaverse Music festival, which will run from November 10 to 13. You can read more about the Metaverse Music Festival here. 
Award-winning Web3 media platform, nft now, announced its takeover of downtown Miami during Art Basel with the return of The Gateway: A Web3 Metropolis, in partnership with Mana Common and MoonPay.
BACK TO THE CLASSROOM
Get your pens and paper ready for our overview of the most educationally empowering conversations currently happening. 
Reddit

's blockchain-enabled "Collectible Avatar" program made headlines again after an anonymous Twitter user known by the alias of 'AB'

tweeted out their thesis

behind its frictionless introduction to NFTs that Reddit has used. This latest update follows the launch of Reddit's marketplace launch in July and its Polygon-based collectible airdrop in August. 
Latin America

is experiencing a rise in adoption of digital assets across the retail, consumer, and government sectors. The Federal Revenue of Brazil (RFB) released data showing the adoption of crypto by businesses, reflecting an increase by over 6% from July to August 2022, with

Bitcoin

as the primary crypto asset. For more information on the RFB report,

click here

. 
Apple

is back in the news after

last month's announcement

that it would allow for NFT integration on its platforms, as it also updated its

guidelines

speaking to the restriction of utility-based offerings. Tech leaders in the space are arguing that Apple is killing NFT app businesses that it can't tax in its drive to "crush another nascent technology that could rival its overpriced in-app payment service." For more on Apple's recent positioning on creator royalties,

click here

. 
OOH, YOU FANCY!
Earlier this month, vegan shoe company,

L0CI

announced

it would be partnering with the online sneaker world,

Aglet

, to create 17 different digital-only L0CI footwear styles for Aglet's 3.5 million active user base. 
Nocking Point Wines

, founded by CW's Stephen Amell and Andrew Harding, brings its tannins into Web3 with the

launch of Wine3

– read the exclusive interview. 
WANDERLUST
BAYC and Gutter Cat Gang holders will soon be able to

access VIP airport lounges

around the world, thanks to a new partnership between seasoned aviation company Global Lounge Network (GLN) and BoredJobs.
Order in the Court!
POP CULTURE
Binance launched its "

Art Without Borders

" NFT collection, which features 15 unique artworks from

Ukraine's historical Krarkiv Art Museum

. The collection will serve as a fundraiser, whereby the collected funds will go towards preserving the integrity of the museum's art. 
Did you miss what happened in September? Get caught up now by clicking here.