Web3 Technology is Reshaping Mobile Phones and Networks
From the world's first "cryptocarrier" by Helium to Web3 native devices from Polygon and Solana.
Web3 Technology is Reshaping Mobile Phones and Networks
From the world's first "cryptocarrier" by Helium to Web3 native devices from Polygon and Solana.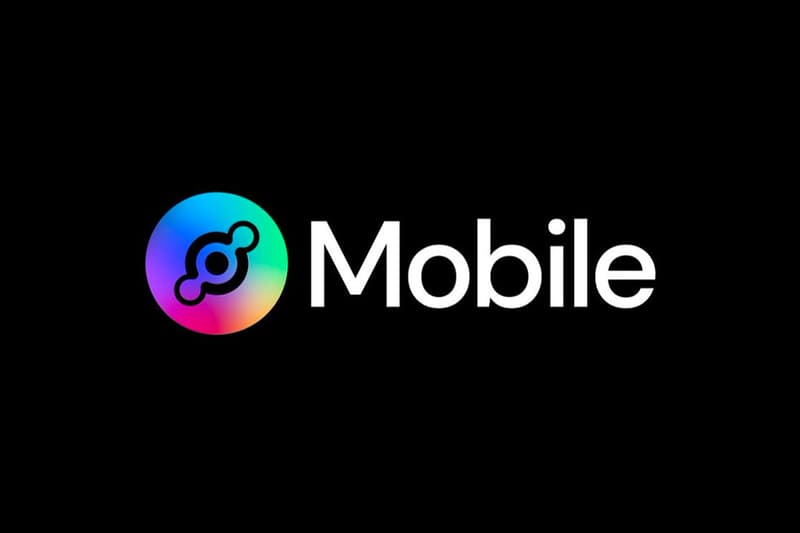 In the last few months, mobile devices and networks have begun to see a major shift in offerings, thanks to Web3 technology. This shouldn't come as a surprise, considering mobile use is at an all-time high with over 6.6 billion smartphones being used globally (roughly 83% of the world's population) according to the most recent data.
The shift comes in an effort to democratize access to the world of Web3, various crypto brands, cell coverage providers, and hardware manufacturers are setting their sites on new dynamic offerings.
A New Way To Network
The latest example and potentially the most disruptive is the partnership between Helium's Nova Labs and T-Mobile — to provide a blockchain-powered cellular network in what it calls the world's first "cryptocarrier."
? Say hello to @Helium_Mobile! The world's first cryptocarrier, bringing the power of #ThePeoplesNetwork right to your phone in partnership with @TMobile!

Read more here: https://t.co/SAO1OpzjWP pic.twitter.com/oWfOBKqYbr

— Helium? (@helium) September 20, 2022

Significant features of the network, that might begin to shift how cellular service is approached, include plans starting as low as $5 a month. Additionally, the network said that it is placing users' data and security as a priority, stating that "it's your data. Let's keep it that way. We strongly believe in data privacy and will never sell your data to advertisers or other third parties. Plus, SIM-swap protection adds an extra layer of security to protect users from attacks."
What has Crypto Twitter most excited though, is the ability to earn crypto rewards for just using their phone as they normally would. Subscribers to the network will be able to earn crypto rewards and other benefits while browsing, texting, and watching TikTok videos — a model that if successful, may see implementation from other carriers.
Web3 Native Hardware
When it comes to devices, there have been several to claim crypto features or "crypto-friendly," but the following are a few that have shown themselves to be primarily Web3 native — with the primary goal of mass adoption at the forefront.
Polygon + Nothing
In July, Nothing, the creators of Phone(1) partnered with Ethereum scaling solution Polygon to strengthen Web3 communities and provide ease of use to the emerging tech.
The first stage of their partnership came in the form of an NFT to award early adopters of the brand's flagship device. Their goal, promoting greater access to Web3 and onboarding the next set of adopters.
As the partnership develops, it's likely users will see integrations in areas like greater access to decentralized applications (dapps), games, NFT trading, crypto payment functions, and more.
Bridging the gap between consumer tech and #Web3 community-building, @nothing is launching an #NFT loyalty program called #NothingCommunityDots.

Guess where? #onPolygon? pic.twitter.com/qc9pFdRwMT

— Polygon – MATIC ? (@0xPolygon) July 14, 2022
Solana Saga
In late June, Solana launched Saga, an Android-based mobile phone designed to make crypto and Web3 more mobile-friendly, considering the space is primarily only accessible through desktop devices.
"After all this time, the preferred method of interacting with crypto still involves installing a browser extension and plugging in a thumb drive," said Co-Founder of Solana Labs Anatoly Yakovenko, adding that "every day, I hear stories of people leaving dinners, conferences, and vacations to get back to their computers and sign important transactions."
In addition to the device itself, the network launched "SMS," (Solana Mobile Stack), which allows for native Android Web3 apps to run on Solana and be accessible through the mobile device. This also opens up the opportunity for developers to create dapps and list them on the Solana dapp store — a new application distribution system on Android.
2/
Solana
Mobile
Stack

It's the toolkit you need to build beautiful, seamless web3 mobile experiences, coming first on Saga, a flagship device from @Solanamobile.

Pre-order at https://t.co/pmJe7MUzQl pic.twitter.com/hSYPBaVM2i

— Solana (@solana) June 23, 2022
HTC Desire 22 Pro
The offering from HTC differs from the other smartphones in the fact that it is Metaverse focused, particularly with compatibility with the provider's existing VIVE VR hardware offerings.
Following the original announcement, HTC's Global Head of Product, Shen Ye, said that the device "opens new immersive experiences as the perfect partner for VIVE Flow—whether it's meeting colleagues in VR, or enjoying your own private cinema anywhere you are."
Additionally, the phone has crypto wallet integrations, something that HTC first began to offer in its Exodus 1 phone in 2018, the device was also ahead of its time in the sense that it could run a Bitcoin node. The brand's latest "cryptophone," will provide support for both Polygon and Ethereum-based crypto wallets.
HTC's first new phone this year is the metaverse-focused Desire 22 Pro https://t.co/xjPOhAYodC pic.twitter.com/xBfgnOeJjC

— Engadget (@engadget) June 28, 2022
A New Era of Mobile?
With both crypto and cellular networks joining forces to develop service and product offerings, this is likely the shift towards a major shift in mobile as we know it — and a step towards mass adoption.
Previously companies like Apple have been reluctant to involve themselves with any Web3-related technologies, however, it has even come to terms with the shift in consumer interest and is now supporting NFTs on its app store. While the support does come with a hefty fee of 30%, it is still a massive step in the right direction.
Gabriel Leydon of Limit Break put it this way in a recent Tweet, "Apple has decided to let developers sell NFTs inside of games/apps. Everyone is focusing on apple wanting its 30% cut of each transaction without realizing this could put an ETH wallet in every single mobile game onboarding 1B+ players," adding satirically that he would "happily give Apple a 30% cut of a free NFT."
With over 83% of the world's population using a smartphone daily, it is the largest opportunity for the mass adoption of crypto and broader Web3 technology, and a space that is seemingly becoming a priority.
In other news, read how Samsung's commitment to consumer trends makes it a powerful contender for shaping the metaverse.