Global AR Fashion Platform ZERO10's Debuts New Vision for Digital Fashion in NYC Pop-Up
Wanting to change up Fashion Weeks through immersive tech that offers consumers a new mechanism of consumption.
Global AR Fashion Platform ZERO10's Debuts New Vision for Digital Fashion in NYC Pop-Up
Wanting to change up Fashion Weeks through immersive tech that offers consumers a new mechanism of consumption.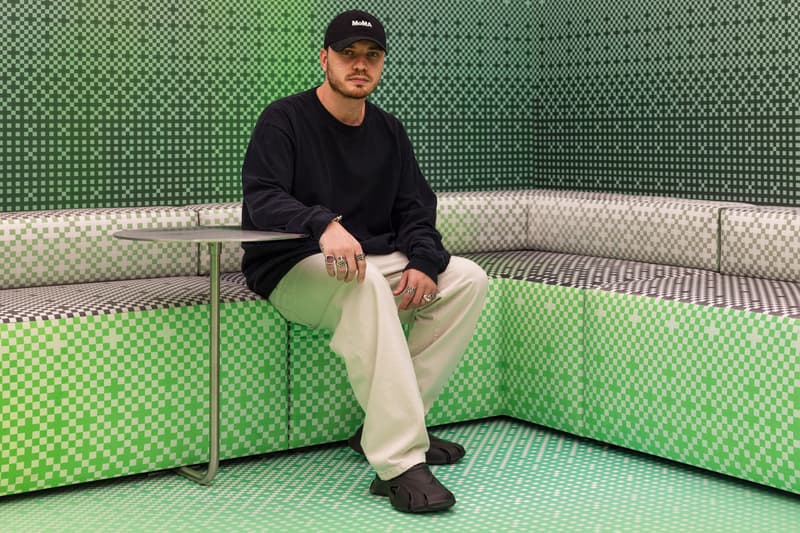 1 of 9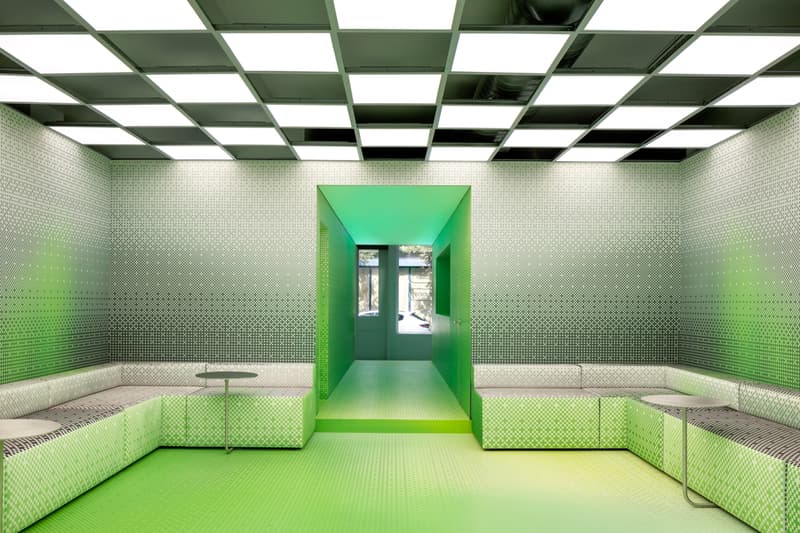 2 of 9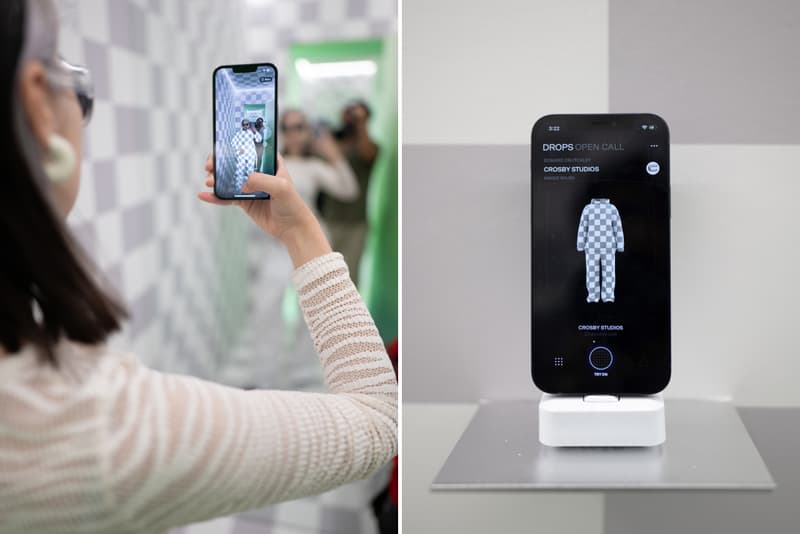 3 of 9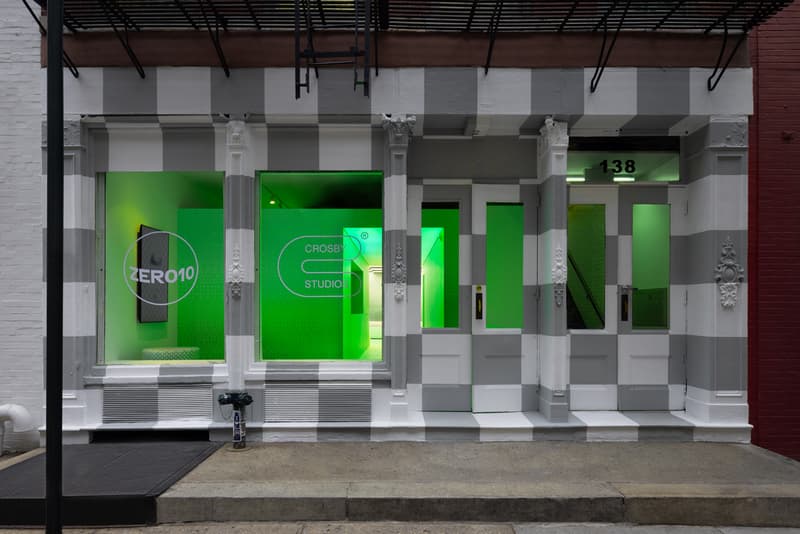 4 of 9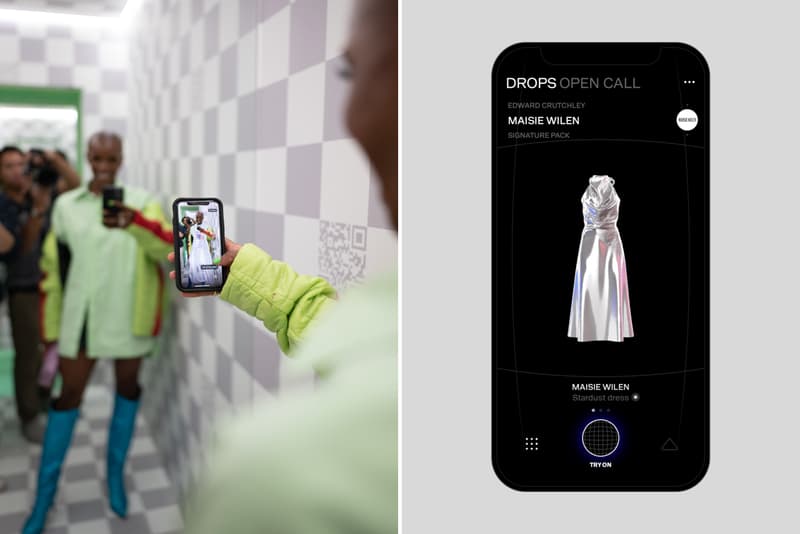 5 of 9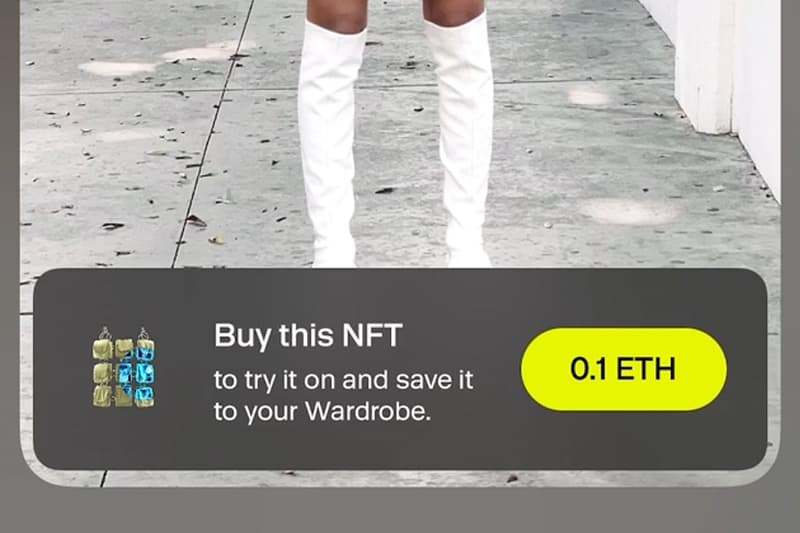 6 of 9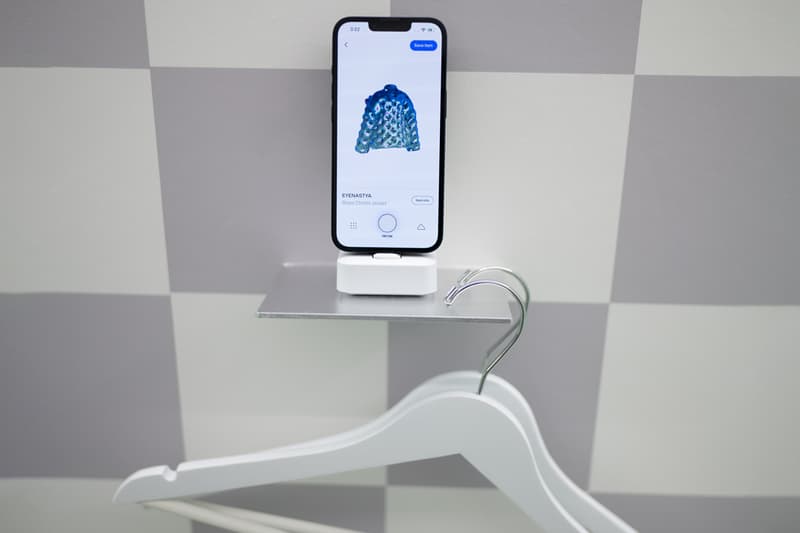 7 of 9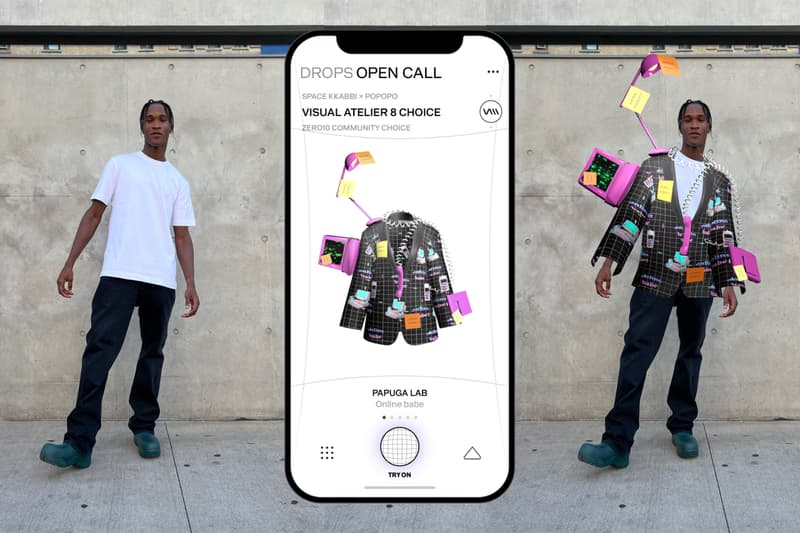 8 of 9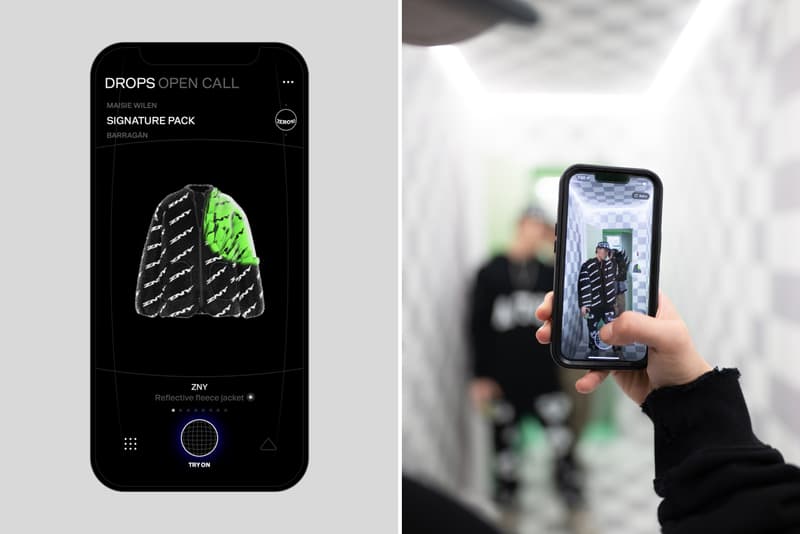 9 of 9
Global AR fashion platform ZERO10 has joined Harry Nuriev's, Crosby Studios to present an IRL pop-up store located in NYC's SoHo.
The retail pop-up, which was open for the duration of NYFW, showcased ZERO10's proprietary AR technology as it took users through a brick-and-mortar infrastructure — but with a twist.
In an exclusive interview with Hypemoon, ZERO10 founder and CEO, George Yashin, shared how he sees little future for the traditional physical fashion world.
"We started ZERO10 because the fashion industry started to become a little bit boring and super traditional. Fashion weeks are the same every year, and so we decided to bring some tech to this fashion week," Yashin told Hypemoon.
Rather than relying on today's traditional retail infrastructure (furniture, cash wraps, clothing racks, hangers, etc.), Crosby Studios designed its concept store as an interactive space where users could explore and engage with private dressing rooms and other proprietary AR-fashion tech.
Yashin confessed that while working on the collaborative pop-up with Crosby Studios for almost an entire year, he said that they were "a little bit scared on how people would react." According to the the ZERO10 founder, the pop-up yielded over 1,500 visits during its first week's opening.
"It's always super special to me to run offline events. We decided to combine digital and offline experience here and after two and half years we are here in New York. It's super important to present this project to NYC, the energy here is crazy. Everybody was really excited and it's truly been a lot of fun," he added.
Yashin, who comes from a background in fashion, has successfully managed his own brand, ZNY, for the past 12 years. It wasn't until 2019 that he came up with the idea for ZERO10 after his first exposure to augmented reality.
Solving for COVID-19's Supply Chain Deficiencies
During the initial stages of the COVID-19 outbreak, while also facing significantly larger challenges including supply chain and logistics deficiencies, Yashin felt that the fashion industry was begging for a new phase.
During 2020's Paris Fashion Week, Yashin presented the question of what it would look like if we avoided this traditional production process?
The answer, he discovered, was leveraging AR with digital fashion. "This combination of a tech team, my taste in fashion, and a fashion background created such a great synergy," he explained.
The ZERO10 app engages with customers to virtually try on state-of-the-art clothing in real-time prior to making purchases. The app has continually offered a variety of collection drops through collaborations with trending artists like Tommy Cash, Maisie Wilen, and Barragán.
ZERO10's Open Platform will eventually be used for 3D creators and brands to create stunning AR-ready digital fashion garments. The Software Development Kit (SDK) produced, allows brands to easily generate digital copies of their items and implement AR try-ons into their own websites and apps.
"We want to become to default app for digital fashion items in the world. After we launched our Open Call competition, we realized that most of 3D creators want to use our features and technology. It looks better than Snap, which is our only technology-wise competitor here. All our technology is developed in house and makes it easier to upload garments to our platform and provide different opportunities of monetization for creators," Yashin shared with Hypemoon.
The world's first AR fashion design competition took place through ZERO10's first Open Call competition. After receiving 12,000 submissions, the three selected winners' received a cash grant and had their designs engineered in AR to be globally accessible in the ZERO10 app.
"Our model is for creators to bring users, and for users to become creators. You'll be able to create any item with just 2 clicks."
ZERO10 x Rarible
After a large request for NFTs, ZERO10 integrated its product line with Rarible's marketplace. Items are now able to be minted on Rarible and purchased through ZERO10's app to own fashionable NFTs in holders' ZERO10 wardrobes.
Yashin shared that the team is now working on creating their own ZERO10 blockchain for creators to mint NFT items directly within the ZERO10 app.
"I think that when the new generation of consumers want to interact with brands in different way, the fashion industry really needs this AR technology. Some people with continue to use traditional ways of consumption but the new generation wants this decentralized approach to fashion," Yashin said.
Targeting the Youth
Similar to millennials growing up in the "dot-com" era, today's generation will undoubtedly grow up in their own "Web3" bubble era. For this reason, ZERO10 has identified its ideal target market as kids under the age of 15 years old.
While we are still in the very early stages of digital fashion, Yashin believes that we aren't too far away from witnessing AR's mainstream adoption, as most individuals today are already accustomed to using AR filters on social media platforms, including Snapchat and Instagram.
Yashin's latest innovation is the ZERO10 AR Mirror, which offers users a revolutionary way to try on clothing. The underlying tech will scan the user's body measurements, creating a revolutionary mechanism for brick-and-mortar stores to utilize through "offline shopping tech," reducing the amount of in-store inventory.
ZERO10 is now focusing on undisclosed pilot projects with larger brands from conglomerate fashion houses like LVMH. The proprietary technology will soon be seen inside the world's biggest shopping malls and on the trendiest clothing brands' websites.
"I always wanted to work with brands that inspire me, I wanted to travel and work with different people and collaborative professionals. This company gave me those opportunities."
In other metaverse fashion news, Blockchain RPG "ChainGuardians" debuts metaverse streetwear fashion at NYFW.